Erling Haaland makes goal-scoring record admission after prolific start to the season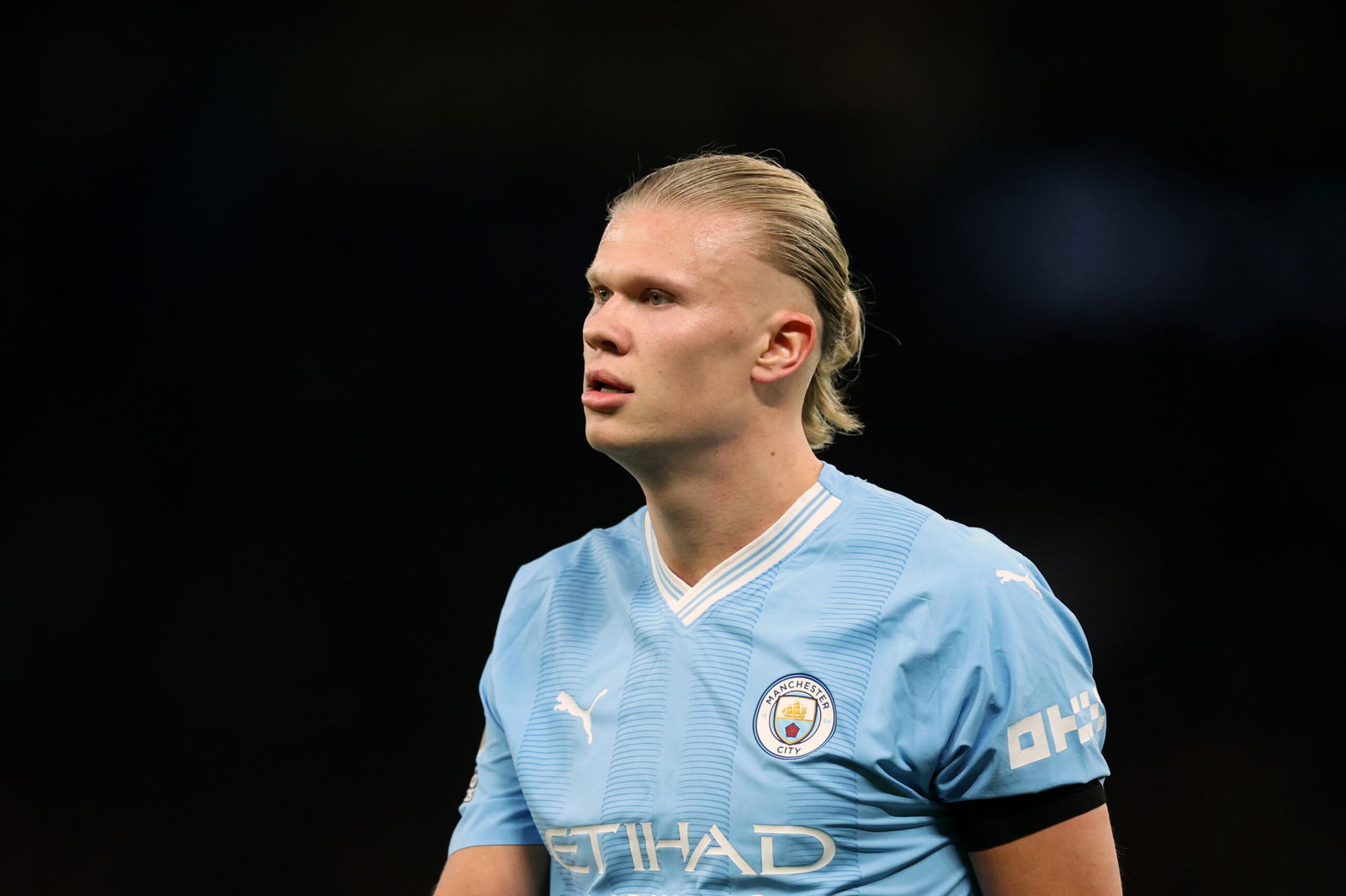 Erling Haaland has delivered his verdict on City's start to the campaign, while opening up on what records he has in his sight.
Haaland's City find themselves top of the Premier League with nine wins through their first 12 games and top of their UEFA Champions League group with a perfect record as the campaign heads into the winter period.
The striker himself is off to another impressive start, with 17 goals through 18 games so far. The Blues famously marched to a treble triumph last season, becoming just the second team in English football history to win the Premier League, FA Cup and Champions League in one go.
But looking back at the first few months of the new campaign, Erling Haaland was impressed by his side's solid start the 2023/24 season, despite some fans and pundits pointing towards a drop off in standards.
"We've been doing really good, we're top of the league and already through in the Champions League," Haaland said. "It's been a really good couple of months – better than last season to be honest. It's been a good start."
While City are already setting themselves up to reach the same lofty heights as last season, Haaland himself has set staggering standards after scoring 52 goals in all competitions. However, replicating that record-breaking season is not on the forefront of his mind.
"I don't care too much about it," Erling Haaland said. "I care about performing and developing. I'm still 23-years-old. Records come – that's a good thing but in the end, I don't think of it."
With just under a goal per game so far this season, Haaland is on pace to reach those records once again. But his fitness, and the success of the team around could be the key factors in ensuing he does.
After the current international break, City begin a ruthless period of fixtures, kicked off with a Premier League clash at home with a resurgent Liverpool side. But a win in that game would keep City top of the pile for the time being.