"Never, ever" – Pep Guardiola delivers verdict on controversial Man City transfer policy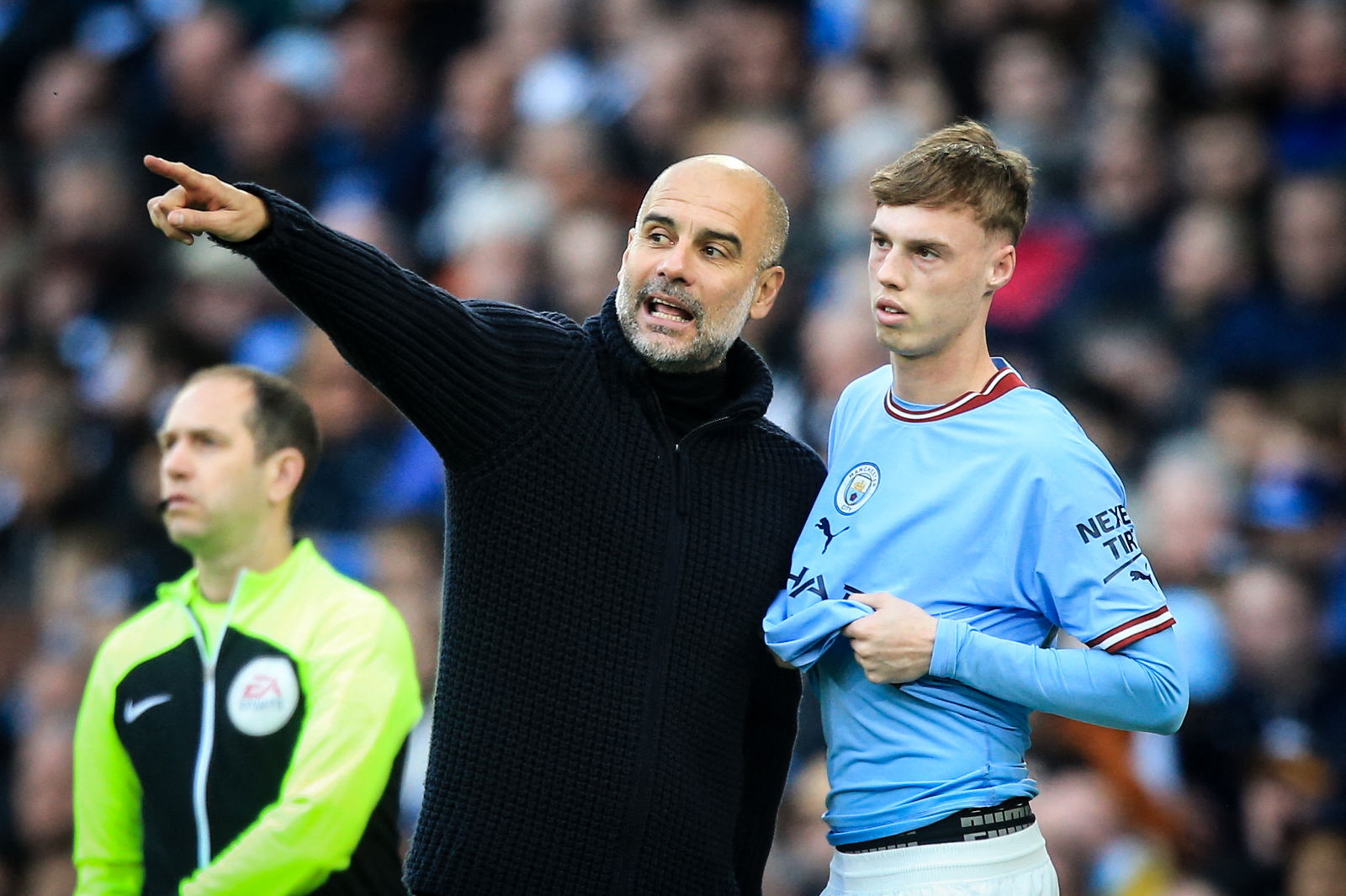 Pep Guardiola has revealed whether or not Manchester City will refrain from selling players to Premier League rivals in the future.
City have made a habit of selling players to Premier League teams in recent years, having sold Oleksandr Zinchkeno and Gabriel Jesus to Arsenal, while also shipping Raheem Sterling and Cole Palmer to Chelsea since winning the league title in the 2021/22 campaign
In the latest fixture against the latter, Manchester City saw just what their former players could do as both Sterling and Palmer shone on the wings for the north London outfit in a scintillating 4-4 draw at Stamford Bridge.
But in a recent press conference, Manchester City boss Pep Guardiola revealed whether or not the club will be persuaded not to sell their players to rivals as a result. "Never, ever. From my point of view," the Catalan coach admitted.
"I said many times, I give my opinion to the club, but the club have to decide if the transfer suits good for both sides, for the player, for the clubs, but never, ever. Why (would you block such transfers)? I think that means you are a small club.
The City boss continued, "Big clubs they would not have fear for what happens, decisions are made for the benefit of all three parts; players, and both clubs… and agents, sometimes. Really, it's not a problem."
"So, if they want to go to Chelsea, or (Manchester) United, or Liverpool, or whatever – what is the problem? The problem is they are happy to be there, the club is happy for the transfer, the clubs to buy the players are happy for the amount of money they want to spend, it's fine.
"Another player comes, keep going, good spirits, good mood, and try to do it!"
Those recent sales to Arsenal and Chelsea generated a lot of cash for the Etihad club, helping them reshape the squad in Pep Guardiola's image as they continue to keep a stranglehold on English football.
While the departing players have shown flashes of brilliance at their new clubs, Manchester City can feel vindicate in their decisions by their own recent successes.
As the Premier League begins to head into the winter period, Manchester City find themselves top of the table as they look to win their fourth successive Premier League title, but face contests against the likes of Liverpool and Tottenham in their upcoming matches.