Jeremy Doku will never play in one position for Manchester City, admits Pep Guardiola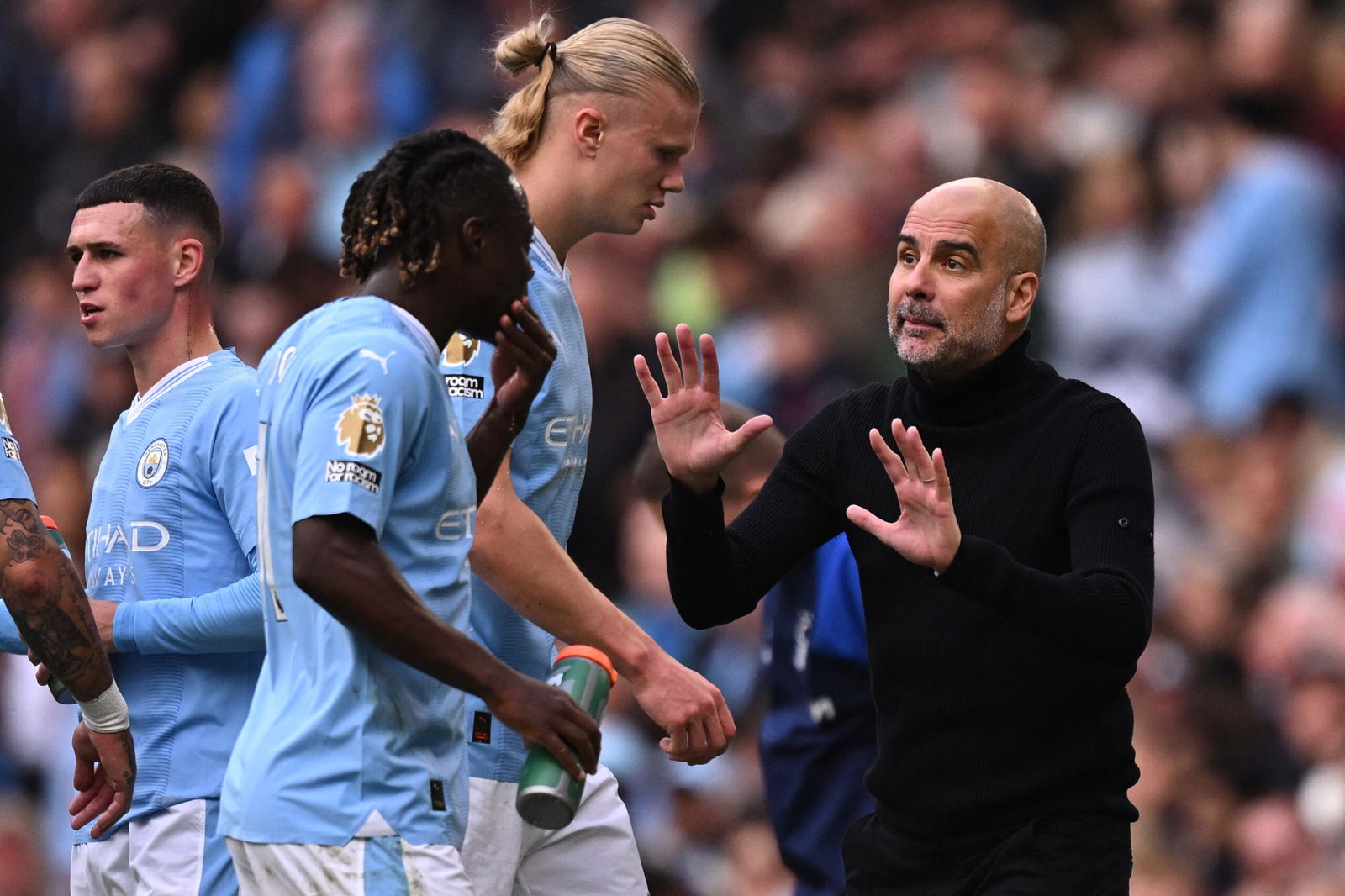 Pep Guardiola has revealed why he believes summer signing Jeremy Doku can not play in one particular position for Manchester City.
The Belgium international has gotten off to a stellar start to life at the Etihad Stadium since signing from Ligue 1 side Stade Rennes at the end of the most recent summer transfer window, having already chipped in with nine goal contributions in just 13 appearances.
But much has been made about where Jeremy Doku is primarily featuring for Pep Guardiola; on the left-wing – a position previously owned by £100 million Jack Grealish. The pair have wrestled back and fourth for the role, putting in similarly impressive performances.
While Jack Grealish put on a show at Old Trafford in Manchester City's demolition of cross-town rivals United at the end of October, Doku backed up his teammate's performance with a staggering five-goal contributions against Bournemouth the following weekend.
Speaking during a recent press conference however, manager Pep Guardiola revealed whether or not he could move Jeremy Doku over to the right-wing long-term to end the ongoing debate amongst fans and pundits alike.
"No, I'm not planning that. He can do it," Pep Guardiola said. "Versus Young Boys, he passed, crossed and Erling (Haaland) missed it. We did the same with Raheem Sterling and Leroy Sane."
Pep Guardiola continued, "It's just so far, Jeremy (Doku) on the left has been, 'Wow'. He is so young, 21, for his skills and ability using both sides, I don't see many using both sides. He can add a next level.
"I would love in the next years that he can make that step to become a better player. There are a thousand million games. Jeremy cannot play all games. We try to rotate, always I've done it. They have to say, 'I have to play good'."
Pep Guardiola has long been a proponent of competition within a squad, recently stating that he wants Jeremy Doku and Jack Grealish to be 'angry' if they don't start consecutive games for his side.
So far the decisions appear to be paying off for Pep Guardiola however, as Manchester City find themselves top of both the Premier League and their UEFA Champions League group after an impressive start to the campaign.