Manchester United stance on City interest in midfield starlet revealed following initial reports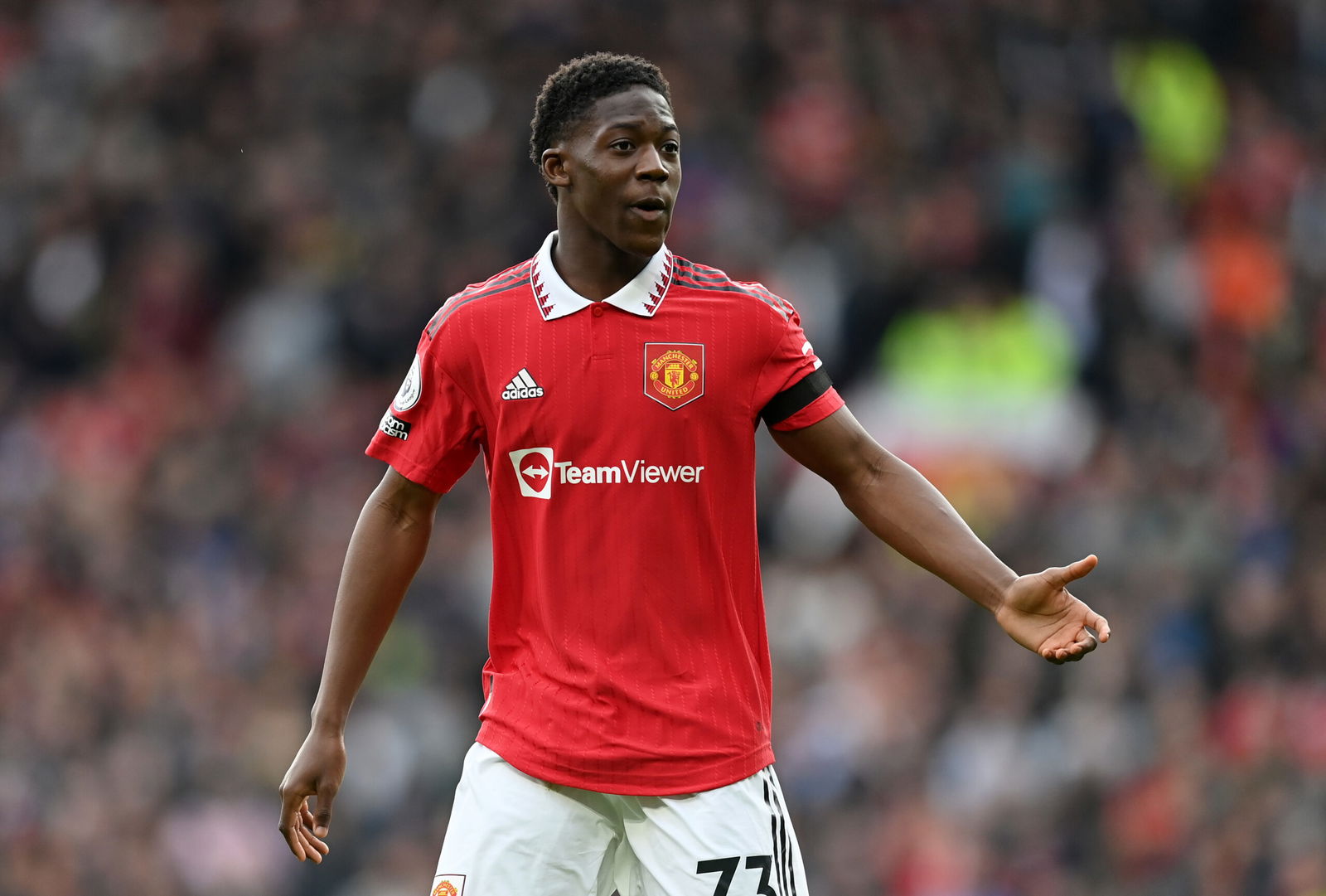 The stance taken from within Old Trafford amid reported interest from Manchester City in young midfield talent Kobbie Mainoo has been revealed in local media.
Interest from the reigning Premier League and UEFA Champions League winners was first detailed earlier this month, with officials from the Etihad Stadium claimed to be eyeing the possibility of signing the 18-year-old.
While interest was detailed, it remained unknown at the time just how much Manchester City would have to pay in order to make Mainoo the latest player to represent both teams in the north-west powerhouse.
However, suggestions of a potential transfer have been significantly reduced in recent days, after a report has highlighted the stance taken from within Manchester United itself on the possibility of a departure for Pep Guardiola's side.
As per the Manchester Evening News' Steven Railston, those within Manchester United are said to be 'relaxed' about Manchester City's 'long-standing' interest in promising youngster Kobbie Mainoo.
It is detailed that having attended both clubs' academies as a child, Mainoo ultimately opted to join United and although City have attempted to lure him away at 'ages when it would have been possible', he has chosen to stay each time.
Following on from the hugely controversial move that saw Argentina legend Carlos Tevez join Manchester City directly from Manchester United in 2009, no high-profile stars have made switches between the two clubs, but a number of players have since represented both.
Having departed Manchester City in the summer of 2017 for Borussia Dortmund, Jadon Sancho returned to Manchester to join the Old Trafford club in 2021 for a reported £73 million transfer fee that emphasised his development in Germany.
A number of youth players that have yet to graduate from academy football have also swapped blue for red and vice versa, namely Harrison Parker who joined the City Football Academy HQ during the most recent summer transfer window from Manchester United.