Triple injury update, the threat of Chelsea, John Stones' replacement tipped – Every Word: Pep Guardiola's Pre-Chelsea press conference (Premier League)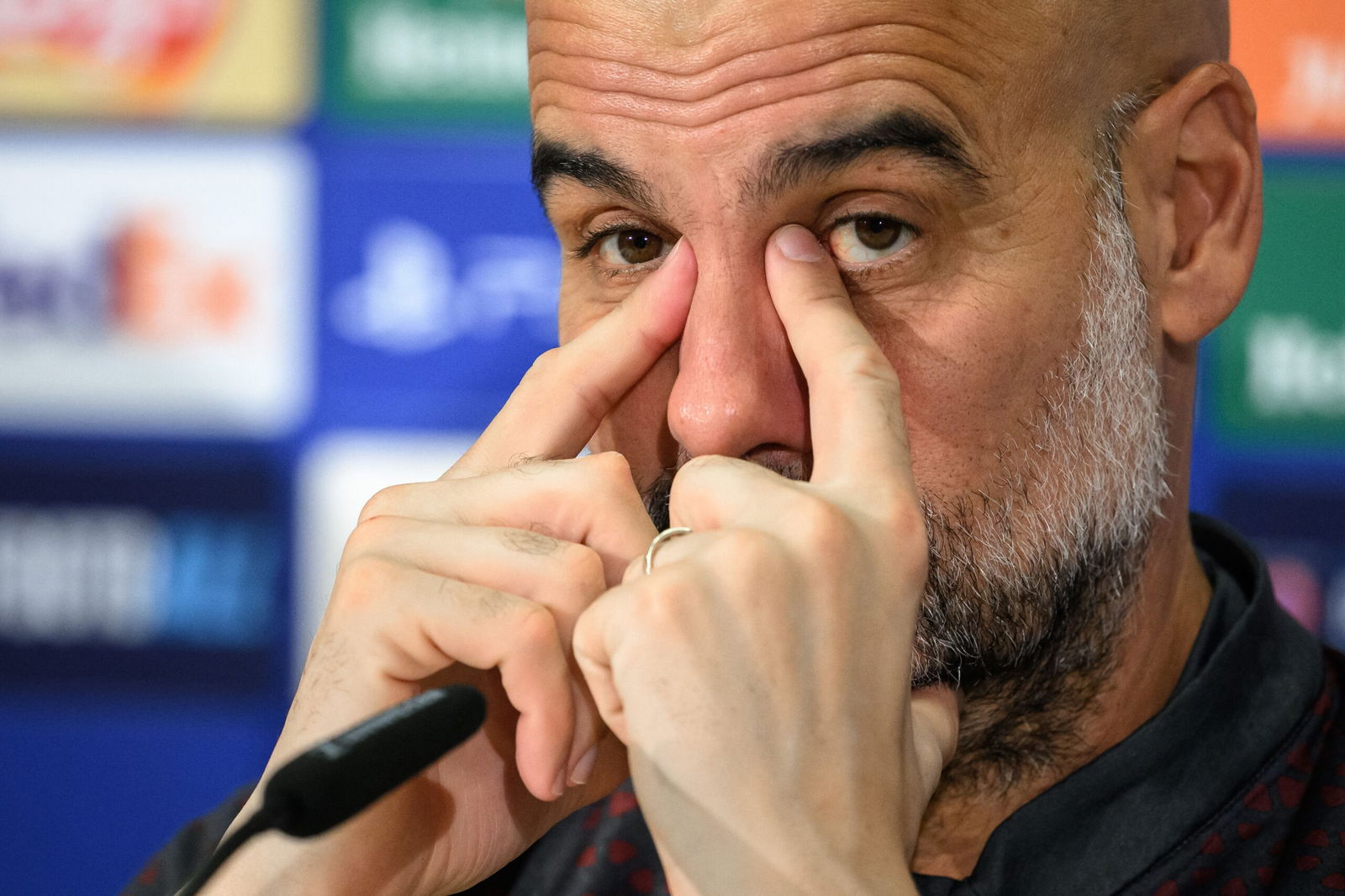 Manchester City manager Pep Guardiola has spoken to the media ahead of Sunday's Premier League clash against Chelsea at Stamford Bridge.
Last season's historic Treble winners can retain their spot at the top of the Premier League table this weekend with a win over Chelsea in west London ahead of the upcoming international break.
Manchester City travel to Stamford Bridge having won their last five matches in all competitions, and Pep Guardiola's side have also won the last six meetings between the two teams.
The Sky Blues, who beat Chelsea on four separate occasions across three different competitions last season, have not conceded a goal against the club since losing the UEFA Champions League Final in 2021.
Manchester City lifted their third successive Premier League trophy after a 1-0 win over Chelsea at the Etihad Stadium back in May of last season, courtesy of Julian Alvarez's first-half strike.
The Argentine was rested by Pep Guardiola for Tuesday's Champions League win over BSC Young Boys, as Manchester City secured their place in the knock-out stages of the competition for an 11th successive season with a 3-0 win.
Former Manchester City duo Raheem Sterling and Cole Palmer could come up against the Sky Blues on Sunday afternoon, and the pair were amongst the topics of conversation as Pep Guardiola addressed the media at the City Football Academy on Friday afternoon.
On what he has made of Chelsea
"They're getting better, new club, new players. Sooner rather than later, they'll be a top contender, the quality in all departments is there."
On Rico Lewis
"If he was a little bit taller, he'd be considered one of the best players in the Premier League. He's an exceptional player. Last season he arrived and started to settle with us, every game he played to the highest standards. We are really, really pleased that an academy player can be a regular player, really pleased."
On John Stones' injury
On whether Manchester City are a better team this season than last season
"I don't know. The team last season played really good, season before that as well. I'm not going to underestimate the previous teams, but the mentality and consistency has been there."
On how to replace John Stones in Manchester City's system
"The partnership with Rodri has been one of the key points for us, but this season we can't use it much. We have to reflect and be consistent."
On Manuel Akanji's injury
On Cole Palmer
"Really pleased. One of the reasons he left (Manchester City) was game time and he's getting it so congratulations to him. He's playing well and all the best. Congratulations to Chelsea and him."
On Raheem Sterling
"He's playing really good. He's back in his best moments from what I've seen recently. What he did here for us in the early years was really, really important."
On Kalvin Phillips
"It's normal this situation from Gareth (Southgate), he has a lot of confidence with Kalvin (Phillips) and we're pleased with that. It's normal he wants him for the international team. There are many national team managers that rely on one player."
On whether Josko Gvardiol could do John Stones' role
"Yeah maybe, but he needs to prove it in training and in some drills we do. Still I didn't see it. Maybe in the future, he is only 21. When John (Stones) came we didn't think he could do it but we've been together for eight years, many training sessions and concepts and it's there."
On Julian Alvarez's best role
"He can play striker, behind the striker in a central position close to the box to help with the intense pressing. With us, second striker behind (Erling) Haaland, but with Argentina, further forward ahead of (Lionel) Messi. In central positions he's playing well."
On Manchester City bringing through young players
"Sometimes we make a signing like Mateo (Kovacic) but always we try to bring young players to start his career and name in world football here and it's really important. Financially and sporting (reasons). We would love to still have the legends we had here but time passes for everyone, especially for athletes. Josko (Gvardiol), Jeremy (Doku), Oscar Bobb is with us now, Rico (Lewis), these players are really important."
On Chelsea and warning his players to maintain consistency
"Absolutely. Again, any comment about Chelsea I'm not there but always we remind ourselves, last day we qualify (for the Champions League knock-out stages) it's normal, celebrate. I said to the players to celebrate because one day maybe we won't be there. If we stop doing what we do or the opponents are better than us, we won't be there. What you did in the past doesn't mean you can't go down, and the down is always there. If you are aware of that you are closer to being consistent in Europe for many years."
On Kevin De Bruyne's recovery from surgery
On Chelsea
"The achievement is what we have done, not the other clubs. Chelsea are one of the most important teams in England, they won the Champions League with (Thomas) Tuchel against us. It's one of the strongest teams, no doubts about that. They have good spirit, aggressive, good patterns, it's one of the toughest games we have in the season but still, we go there optimistically. We are top of the league right now and we have to try and maintain the quality of the game. But sooner or later Chelsea will be fighting for the title, no doubt about that."