Kevin De Bruyne subject to 'first approach' from footballing powerhouse over possible Manchester City exit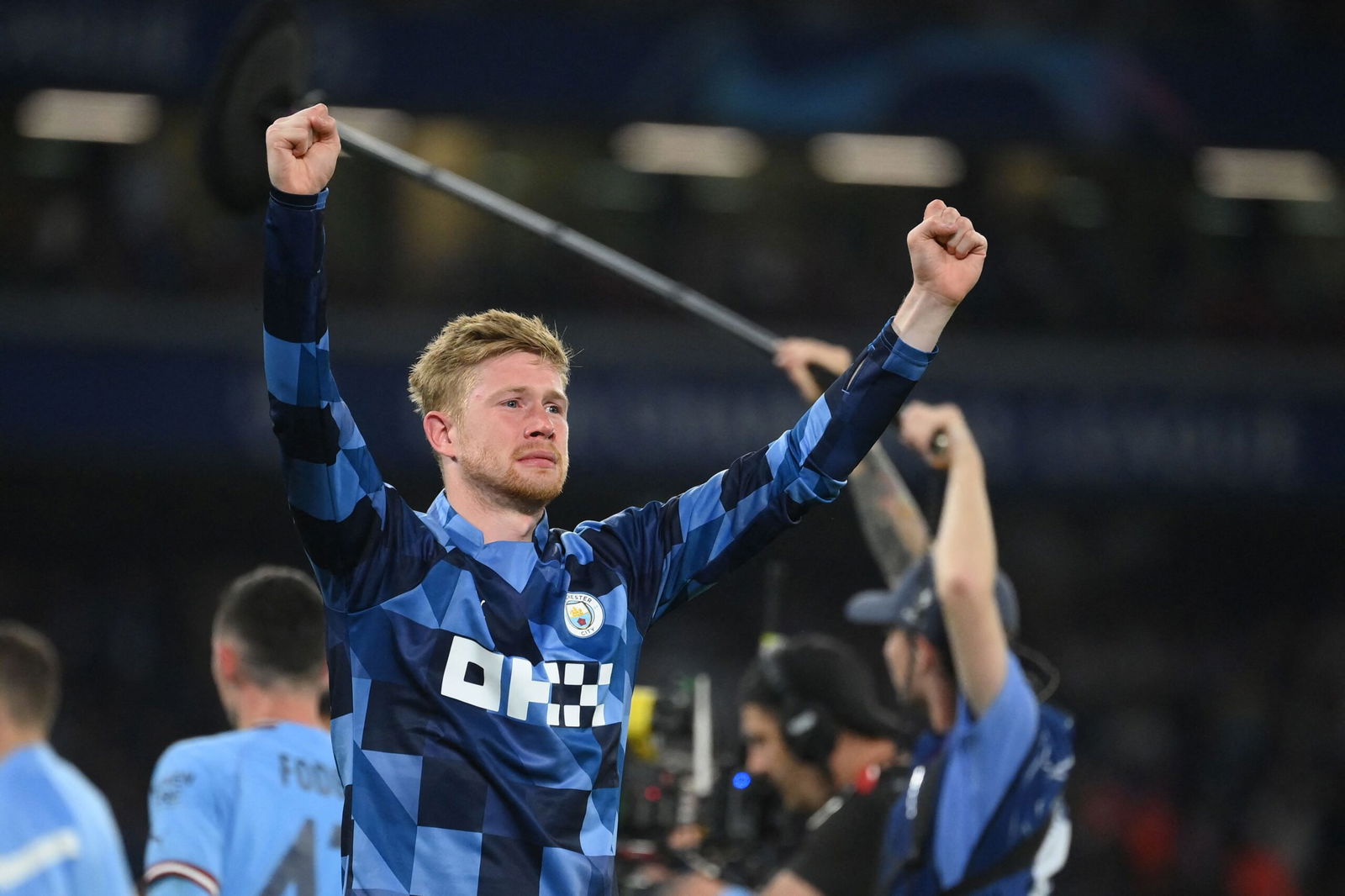 Manchester City have seen their vice-captain Kevin De Bruyne subjected to a 'first approach' over a possible transfer to Saudi Arabia, according to recent reports.
The 32-year-old is continuing his recovery from surgery on a reoccurring hamstring problem, and while he is not expected to return to competitive duties until early 2024, reports surrounding the Belgian continue to flow across Europe.
However, with updates on his recovery and road to full fitness few and far between, news flow on the Manchester City midfielder largely revolves around his future at the Etihad Stadium and whether his time in Sky Blue is coming to an end.
The latest information around Kevin De Bruyne concerns interest from the disruptive Saudi Arabian football project, following a summer that saw the likes of Sadio Mane, Riyad Mahrez, and Karim Benzema all move to the Middle-East.
Now, according to the information of journalist Rudy Galetti, as translated and relayed by Sport Witness, it is stated that there has now been a 'first approach' for Kevin De Bruyne from Saudi Arabia.
However, and perhaps much to the relief of Manchester City supporters, it is made clear that his camp are not interested in any form of negotiating right now, with the player instead wanting to concentrate on events at the Etihad Stadium until at least the end of the season.
Kevin De Bruyne is reportedly 'fully focused' on Manchester City right now, with his current contractual agreement running until June 2025, however there is expected to be a new attempt from Saudi Arabia in the coming months to assess the player's situation and thinking then.
While Manchester City have witnessed first hand the impact of Saudi Arabia on the European game, following the sales of Aymeric Laporte and Riyad Mahrez during the summer transfer window, some Etihad stars have been very critical and sceptical of moving to the nation.
Speaking during an interview over the course of a recent international break, defensive midfielder Rodri highlighted the lack of sporting ambition on offer in Saudi Arabia, thus making it very difficult for him personally to make a move there.
"It would be very complicated to join a project like (Saudi) Arabia because my priority in football is ambition," admitted the Spanish international. "It is sporting ambition, individual ambition, collective ambition and at the moment, Arabia is not there."