Pep Guardiola delivers verdict on Jeremy Doku, Jack Grealish debate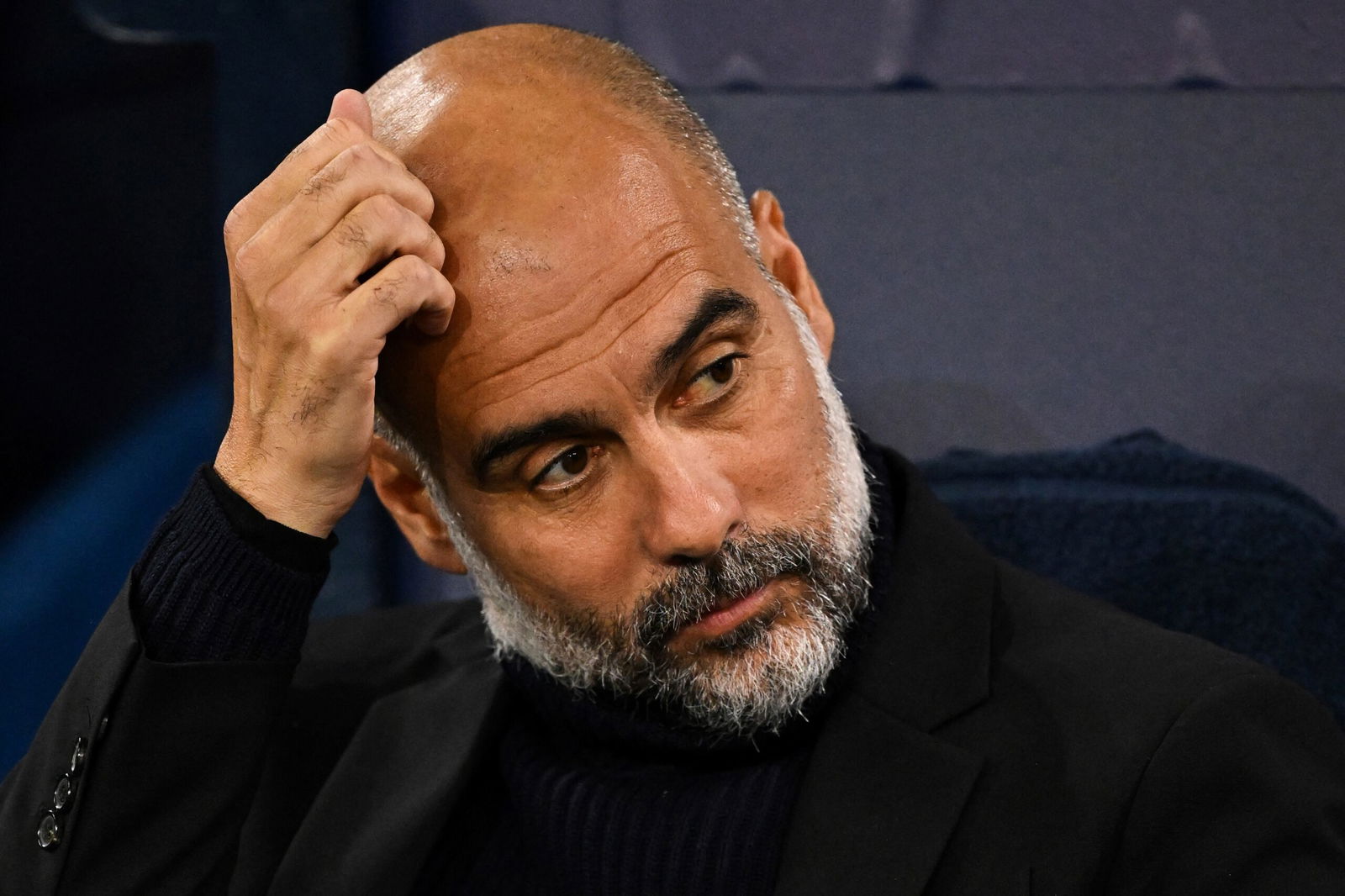 Pep Guardiola has delivered his verdict on the ongoing debate over Jack Grealish and Jeremy Doku.
The pair of wingers are subject to plenty of hot takes in the media and from fans online after Doku has taken the Premier League by storm after signing for Manchester City from Rennes in the dying days of the summer transfer window.
While Grealish was a key cog in City's treble triumph in the 2022/23 campaign, his importance appears to have waned in the wake of Doku's frenzied start to life as a City player. The Belgian chipped in with five goal contributions in against Bournemouth on Saturday.
But ahead of City's Champions League showdown with Young Boys on Tuesday, City boss Pep Guardiola was quick to highlight the benefit of the competition within the squad.
"I want Jack (Grealish) angry," Guardiola said. "I want him to play good, yeah. And (Jeremy) Doku to be angry, after he didn't play the last two games.
"This is the way to maintain the consistency at that level.
"But Jack is back, and the way he played in Old Trafford, to give us more composure, more pausa in that position, it was decisive for us.
He continued, "We need everyone, so a lot of games, coming from many games in the past in the last years. And everyone has to compete.
"And as much as they perform, Jeremy and the other one, and they can both play at the same time. And when they don't play, don't be angry!
"Just, ok, train better in the next days, because the moment is coming, and when you do this and mentally here (in the head), you are going to perform well.
"And when you perform well, you are going to be happy, everyone will be happy, and this is what they have to do!"
Guardiola has long been a proponent for competition within the squad. Manchester City broke their transfer record in the summer of 2018 to sign Riyad Mahrez immediately after Leroy Sane and Raheem Sterling formed a prolific partnership on the wings in the 2017/18 campaign.
With a brutal stretch of fixtures ahead and the club keen on collecting another impressive trophy haul, of of Guardiola's fit players will surely see the pitch.