"Maybe I'm completely wrong…" — Pep Guardiola makes Kalvin Phillips playing time admission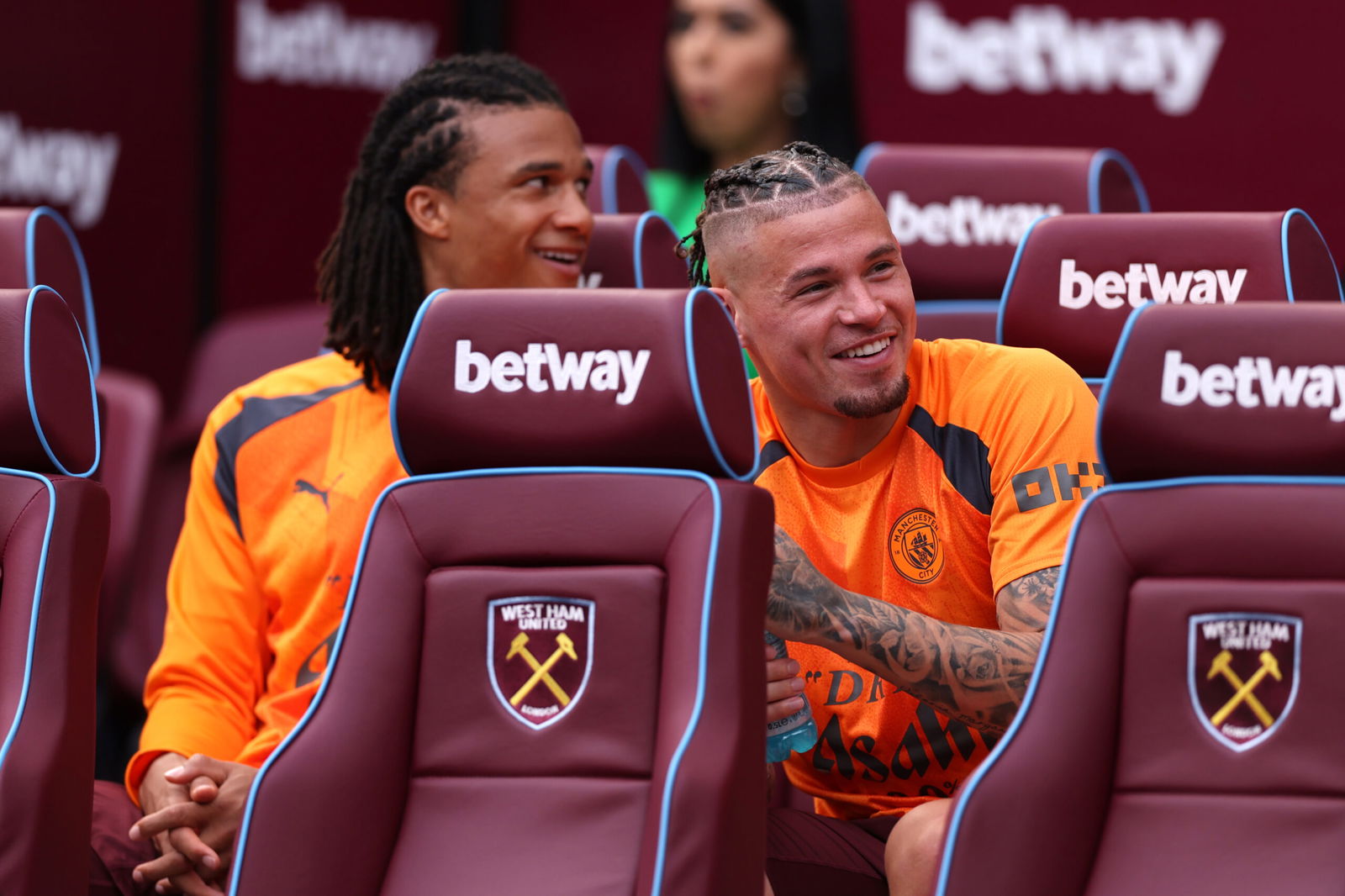 Pep Guardiola has revealed whether or not Kalvin Phillips will be in contention for upcoming starts as Manchester City head into the busiest stretch of their schedule.
The Premier League champions face a brutal stretch of games ahead of them. After the November international break Pep Guardiola's side will square off with Liverpool, RB Leipzig, Tottenham, and Aston Villa in a two-week span.
As a result, the City boss will likely be forced to use the entirety of his small squad to keep his players fit heading into the new year. That means Pep could turn to Kalvin Phillips to deputize for Rodri, despite the Englishman rarely seeing first team minutes since joining from Leeds.
Speaking in a recent press conference, Guardiola revealed why Phillips has not seen much of the pitch so far this season.
"Rodri is so important for us, I cannot deny it," Guardiola said.
"The guys that are not in solidarity with their mates, all the time there is a player who can complain because they don't play, the people believe there is aggression towards me.
"It's aggression for his mates. Are you saying that if one guy is with you, he doesn't need to play, he has to play me? I don't like that.
"And the decision at the end of the seasons, most of them that are involved, staying or leaving, for that decision.
"Kalvin (Phillips) is completely the opposite; he's an (England) national team player, he comes from Leeds, he's exceptional in many, many things.
"From my reasons, maybe I'm completely wrong, he didn't take the minutes.
"But never, ever makes one action against the mates that play, or a bad face, or training bad the day after – never, ever.
"I would love to give him as much minutes as possible, and when he can play I'm delighted, because he deserves the best in his life, how he behaves, how he lives for his profession."
Phillips has made just 28 appearances for Manchester City since signing for the club in the summer of 2022. But with such a stretch of fixtures just down the road for the Premier League outfit, Phillips could be thrust right into the action.
Up next for City however, is a Champions League showdown with Young Boys at the Etihad Stadium Tuesday evening; a game in which Phillips could in line to make a cameo with City having already won their first three group stage games.