Manchester City named as potential destination for Bayern Munich star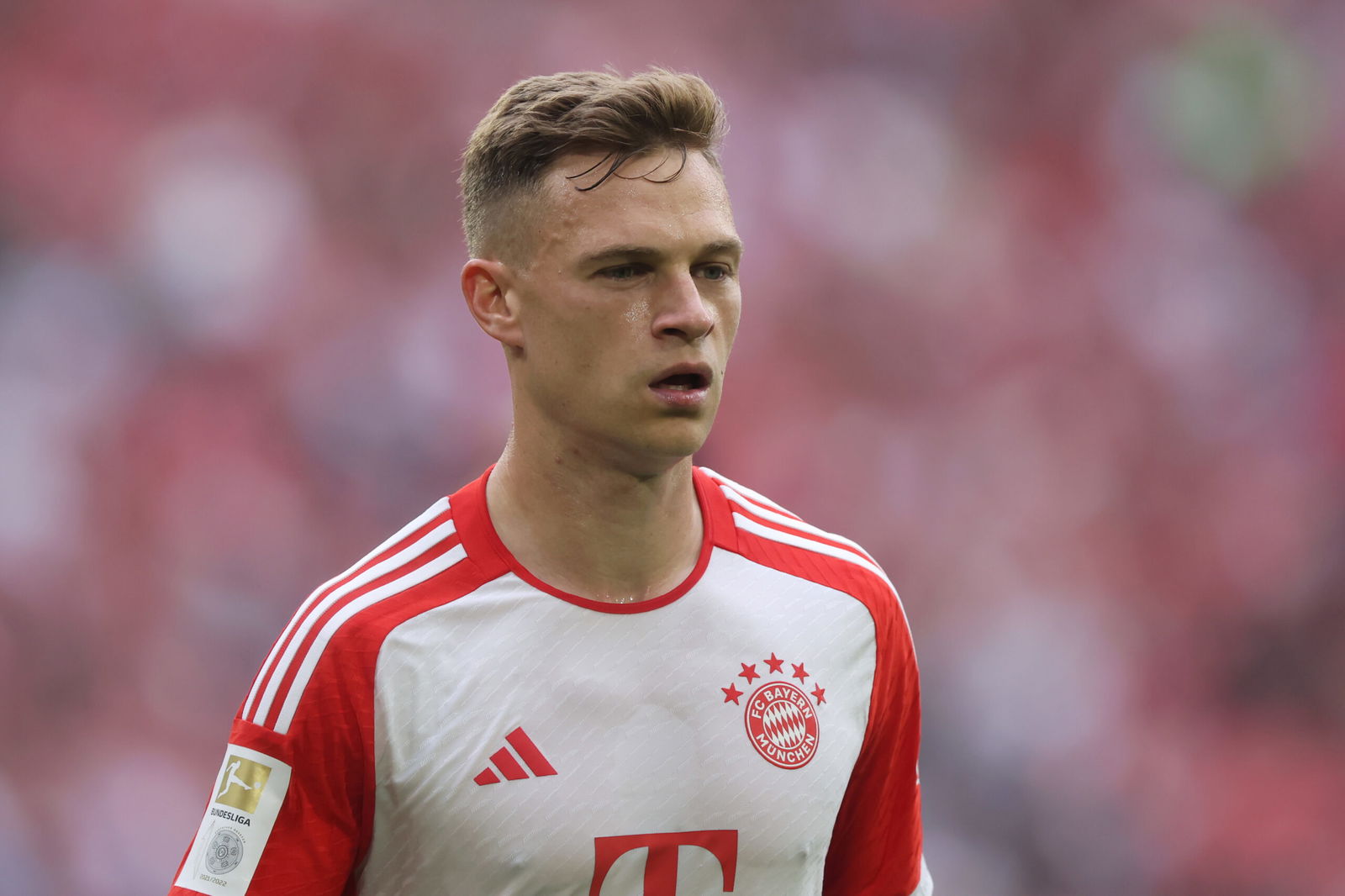 Manchester City are reported to be a potential landing spot for Bayern Munich star Joshua Kimmich.
The central-midfielder has long been a talisman for the Bundesliga giants and Germany, making the move inside from right-back while current City boss Pep Guardiola was manager in Bavaria.
And while the German international is seen as a potential all-time great in German football, reports have emerged that an agreement to renew his Bayern Munich deal upon its expiry in 2025 is not a 'foregone conclusion'.
According to reports from Sport1 and relayed by Sports Witness, Kimmich hasn't 'felt the trust' of the club in recent times and will evaluate Bayern's direction as he makes the decision over renewing his contract.
To compound the shaky ground upon which Kimmich stand sin Bavaria, a recent report suggested the midfield star is 'not comfortable' at Bayern, leading to his skepticism over renewing his deal.
With his deal set to expire in less than two years, Bayern could look to cash in on Kimmich before January of 2025 to ensure they can recoup some money for one of their prize assets of the modern era.
According to the report, Kimmich is 'highly valued' by Manchester City, Barcelona, and Real Madrid; all three are seen as potential landing spots for the Germany star.
Meanwhile for Manchester City, Kalvin Phillips spell as a Blue has not gone to plan after the club splashed a reported £42.5 million on the former Leeds star in 2022.
With a potential departure for Phillips on the way, City could look to strengthen their midfield depth and add another weapon beside Rodri.
The addition of both Mateo Kovacic and Matheus Nunes have aided in City's search for midfield depth, but neither player has shown the skills neccesary to play the 'Rodri role' in Pep Guardiola's midfield.
Having helped shape the player he his today in Munich, Guardiola could jump at the opportunity to be reunited with his former midfield gem.