Pep Guardiola provides Erling Haaland fitness update after busy start to season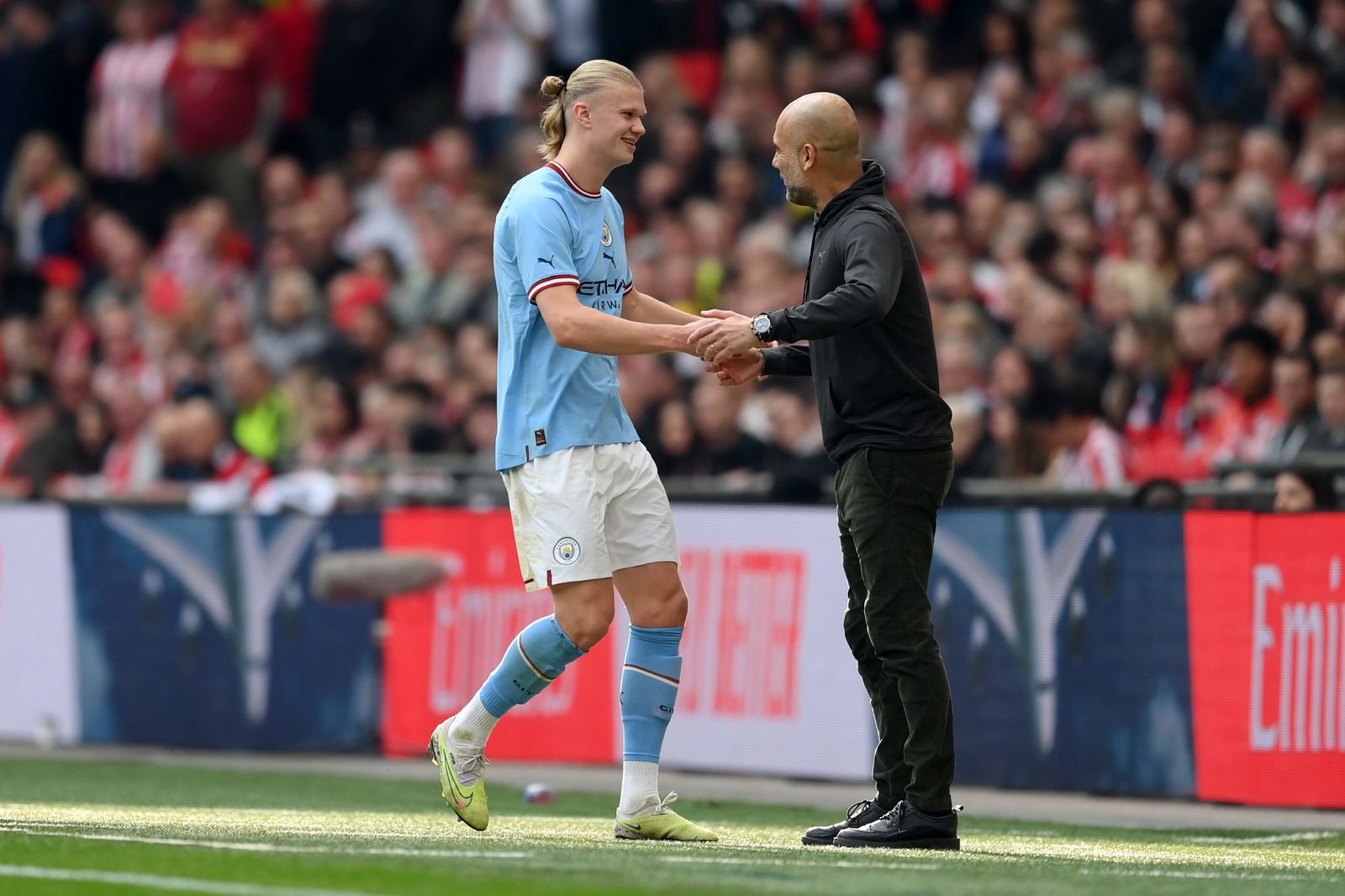 Pep Guardiola has provided an update on Erling Haaland's fitness levels after playing most of Manchester City's games so far this season.
The former Borussia Dortmund striker joined Manchester City with a plethora of doubts over ongoing injury issues, missing large chunks of games for the Bundesliga outfit in his final season at the club due to various muscular problems.
But in his first season with Manchester City, injuries did not appear to hinder the Norwegian as often as some may have feared. The striker missed less than five games in all competitions for the Premier League club across the 2022/23 season.
With a big workload already on his shoulders to start the 2023/24 campaign, some questions have already been raised regarding the sustainability of his fitness. Manchester City boss Pep Guardiola is not too concerned, however.
"He's so important for us," Pep Guardiola said ahead of Manchester City's Premier League showdown with Andoni Iraola's AFC Bournemouth at the Etihad Stadium on Saturday afternoon.
He continued, "And he feels really fit now, for the fact that simply he had some niggles or problems in the abductor in the past. Especially when he came from Dortmund and now it's completely the opposite. He feels free of problems."
"Today (Friday) I saw him training, with incredible energy. I don't think about what is going to happen in March, April, May. We're going to try by winning the games to arrive in March, April, and May being contenders for the competitions we are playing.
"We'll see. If he goes down, if he's tired, he will take a rest. But now I feel he is feeling good, and for us having him on the pitch gives us a lot of confidence, and he's an incredible threat for the opponents."
Erling Haaland has already played over 1,000 thousands minutes across all competitions for the Blues, scoring 13 goals in that stretch. But with the festive fixtures soon to rear their ugly heads, his load could be lightened as Pep Guardiola is forced to rotate his team.
Up next for Manchester City is a Premier League clash with Bournemouth as they look to reclaim their spot atop the league table. Leaders Tottenham Hotspur currently sit two points head of the reigning champions.