"There's been a lot of speculation" — Julian Alvarez makes Erling Haaland partnership admission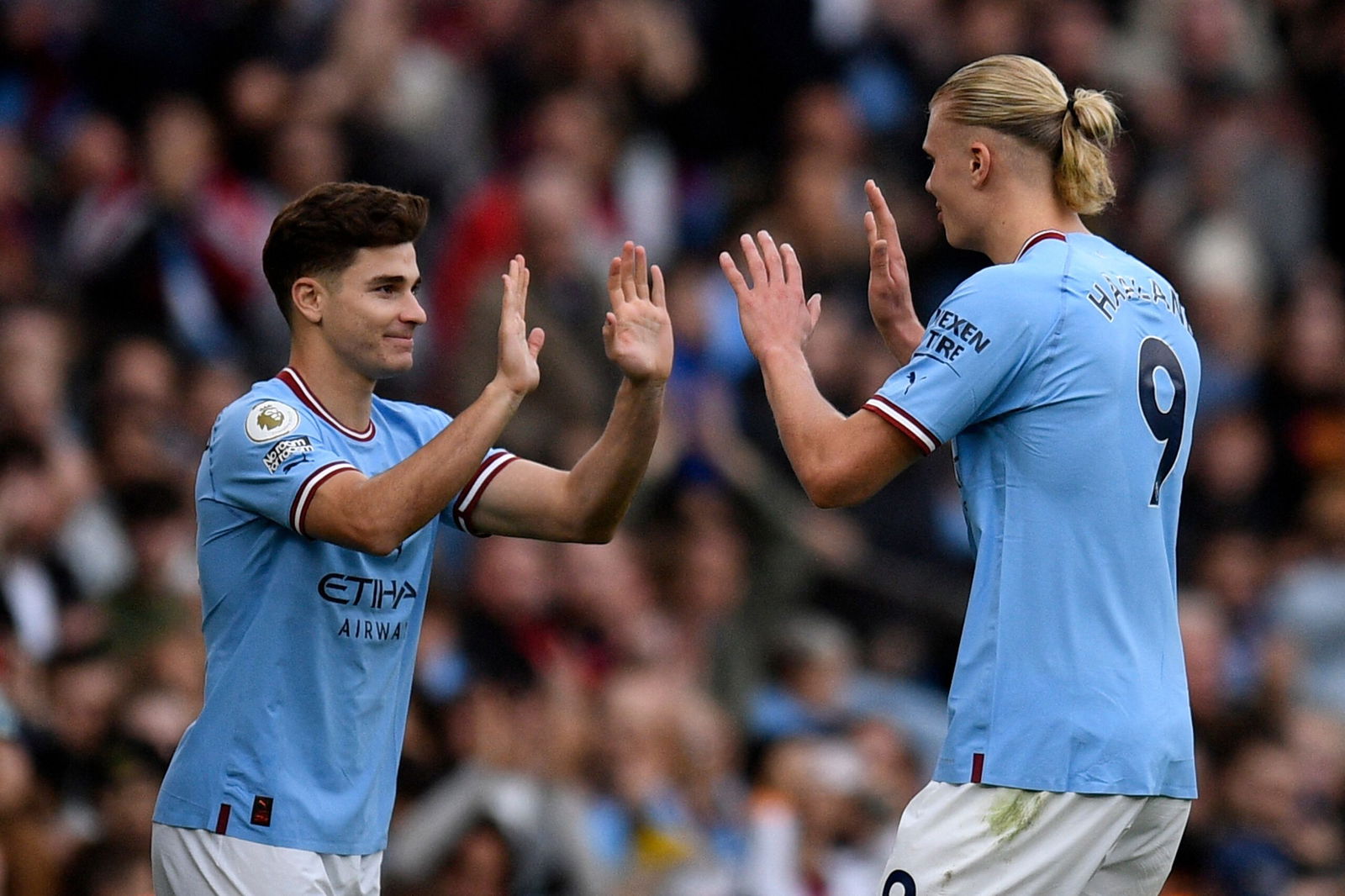 Julian Alvarez believes his partnership with Erling Haaland has been quite successful during their time together so far, despite some believing it would not work.
The Argentina international has shocked many with his prolific start to life at Manchester City after signing from River Plate in 2022. Most notably, Alvarez's ability to play with Erling Haaland has been a pleasant surprise for those at Manchester City.
The 23-year-old often played as a lone striker during his time at River Plate, or even sometimes on the wing. But coming into a team whose goal threat is dominated by the aforementioned Norwegian left many experts to wonder where we would fit in.
Julian Alvarez has had no problem carving out a space for himself in Pep Guardiola's team however, making 49 appearances in his debut season with Blues, and all but making himself undroppable so far in his second campaign.
Speaking in a new interview with Manchester City, Julian Alvarez opened up on playing with Erling Haaland, and how the two have come to enjoy the burgeoning partnership at the front of City's attack.
"There's been a lot of speculation about if we can play together," Julian Alvarez said. "We've shown we can. The previous season, too. Whenever we've played together, we've scored and contributed with assists. I'm happy for what he's achieved."
The dynamic duo of Alvarez and Haaland appears to be a threat more and more teams are struggling to deal with at the start of the 2023/24 campaign, as City have won all but two of their Premier League fixtures to start the season, scoring 22 goals across 10 games.
The blueprint was perhaps laid out in the 2022 FIFA World Cup when Julian Alvarez played a key role in unlocking Lionel Messi as Argentina marched on towards becoming world champions.
Julian Alvarez also revealed that getting the best out of Haaland has not been his only new role in the City team. He continued, "Last year with, it was almost at the end of the season when I started doing it (taking corners and free-kicks).
"Here I practice when we do strategy sessions with the team, but not much more than that."
Nonetheless, the partnership of Julian Alvarez and Erling Haaland is perhaps turning into an old-school thunder and lightning duo that has kickstarted a new era of attack for the Premier League champions.