Manchester City in talks with John Stones over extended contract as Pep Guardiola ambition retained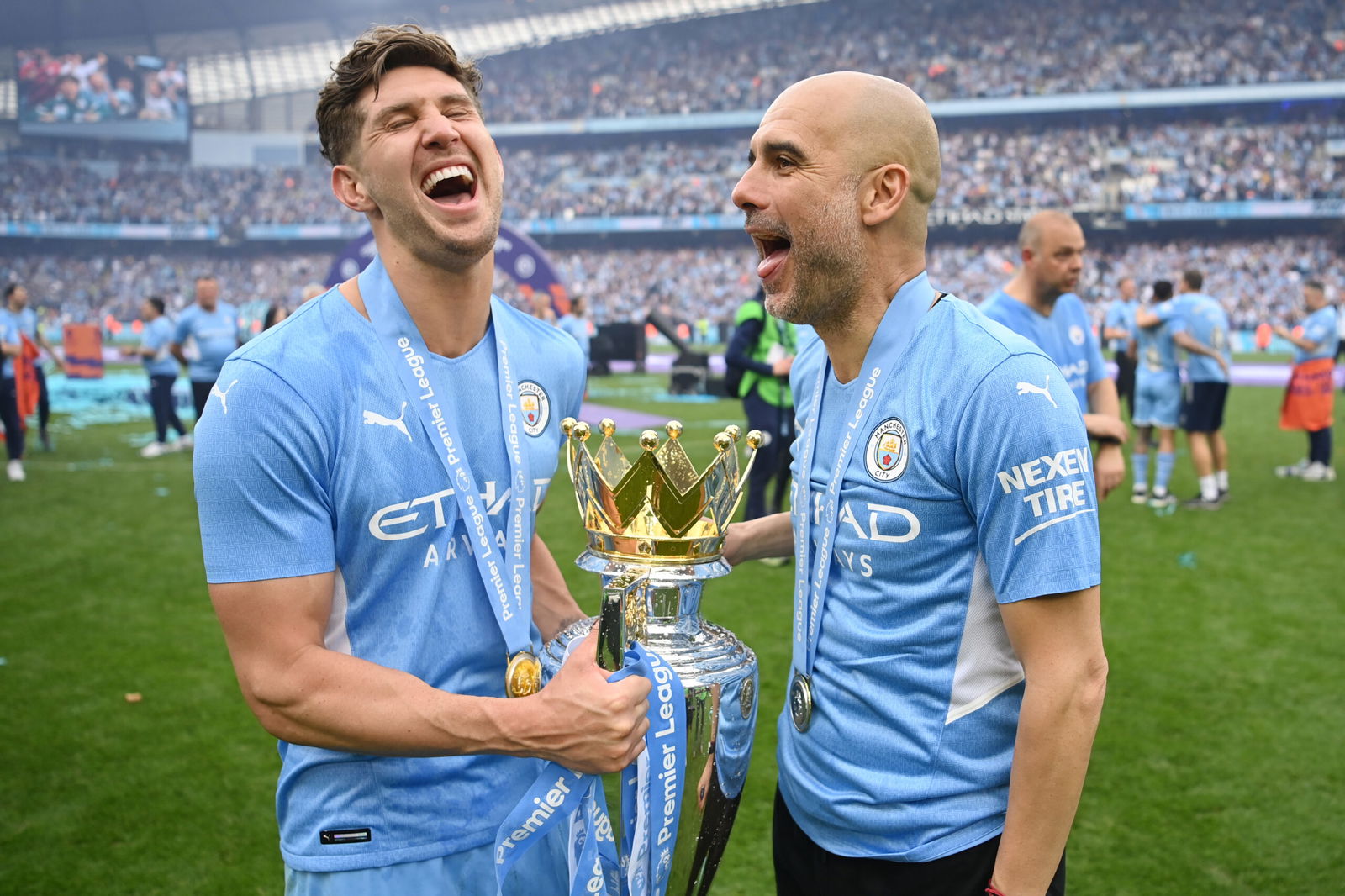 Bosses at the Etihad Stadium are in talks with John Stones over the extension of his Manchester City contract, according to a new report this week.
The 29-year-old has become integral to Manchester City's method of playing over the last couple of seasons, with his importance to the side heightened during the Treble-winning season of 2022/23.
Stones – who is traditionally known to be a central defender – has been transformed into a defensive midfielder alongside the likes of Rodri for Pep Guardiola, whilst also having operated at right-back at times for the City boss.
That follows John Stones' previous successful period for Manchester City, when the former Everton centre-back formed a formidable partnership alongside Ruben Dias as a central defensive pairing.
Now, Manchester City are expected to recognise both Stones' importance to the squad as well as reward him for his development under Pep Guardiola, as they attempt to secure his longer-term future at the Etihad Stadium.
That is according to the information of Football Transfers' Steve Kay, who reports that Manchester City are now in talks with Stones regarding a contract extension that could see the England international remain at the Etihad Stadium until at least 2027.
It is claimed that discussions with John Stones have come as a 'follow-up' to an agreement made when the player signed his previous extension in 2021, which stipulated that talks over a further deal would transpire during the 2023/24 season.
John Stones is among Pep Guardiola's favourite players at Manchester City, the report reveals, and the Catalan coach is eager to ensure the versatile defender's long-term future remains at the club.
Football Transfers goes on to report that there is also an ambition within Manchester City to secure manager Pep Guardiola to a new deal too, with his existing agreement expiring at the end of the 2024/25 campaign.
Pep Guardiola's long-term future beyond his current Manchester City agreement remains somewhat uncertain, with the club's hierarchy insistent on their approach of not putting pressure on the side's most successful ever manager to make a decision.
Instead, the former Barcelona and Bayern Munich coach is likely to be free to make up his own mind in his own time, especially following the successes of the 2022/23 season to accompany his domestic triumphs with the club since first arriving in the summer of 2016.
Beyond Pep Guardiola, Manchester City will likely remain confident in their abilities to maintain themselves as a force in European football, building from the foundations and styles of play that the legendary coach has put into place at the Etihad Stadium.