Pep Guardiola reveals vital role for Man City youngster ahead of winter period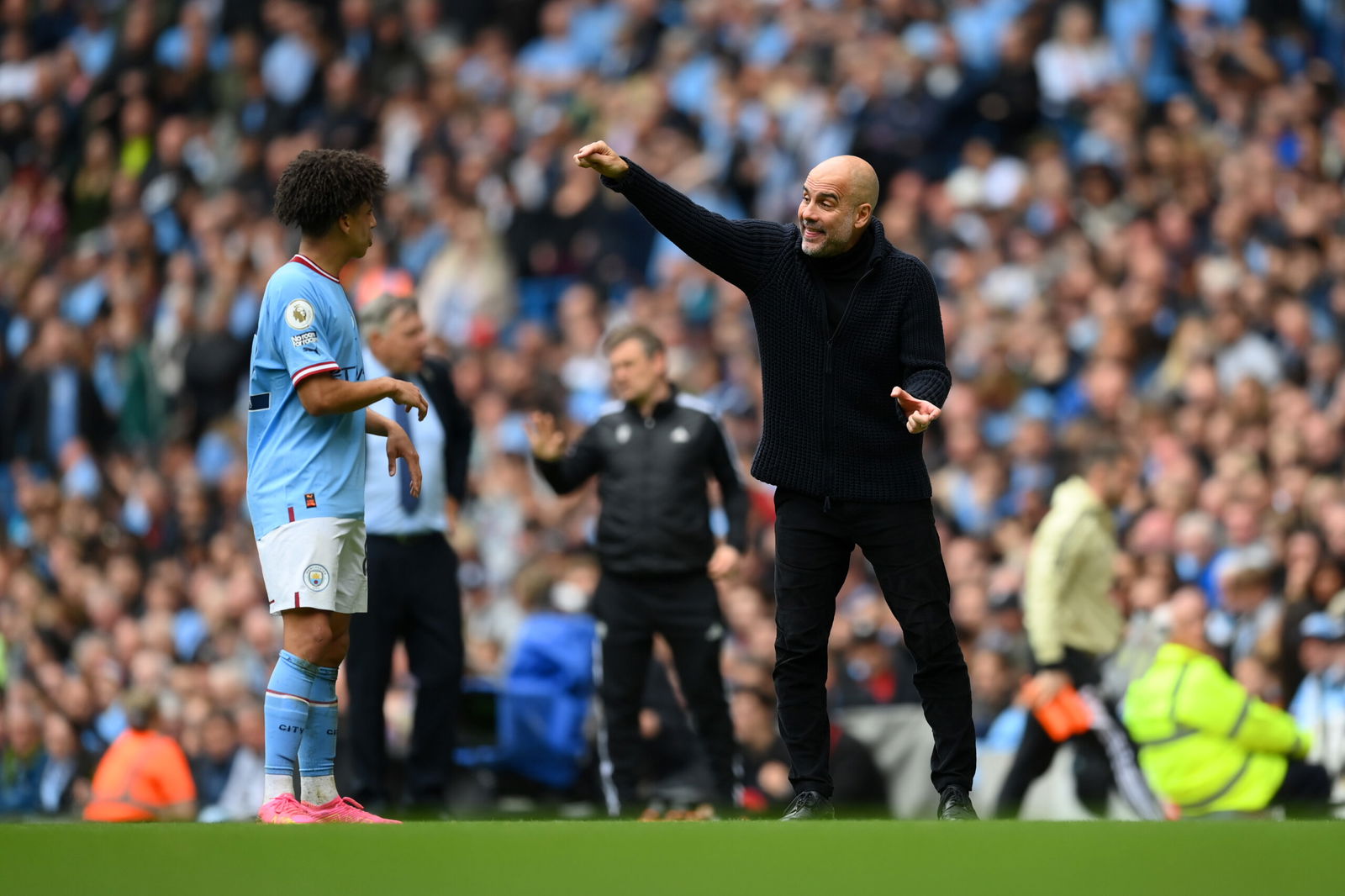 Pep Guardiola has lauded the importance of Rico Lewis' versatility ahead of Manchester City's upcoming busy period of fixtures.
The Premier League champions face a grueling stretch of games ahead of them, with Premier League matches against Chelsea, Liverpool, Tottenham Hotspur, and Aston Villa all to come in the next month and change.
But heading into that brutal period of games, Manchester City boss Pep Guardiola has revealed one of the key figures in his squad when it comes to versatility in positional roles; former City academy star Rico Lewis.
"(Rico Lewis is) so important, that helps to not have a big squad, a longer squad," Guardiola said in a recent press conference. "Because one, two, three, or four players like Bernardo (Silva), like Phil (Foden), can play in three, four different positions."
Guardiola continued, "That helps to use them, just in case we need it. But if Rico (Lewis) can happen it's because he's so intelligent. In central positions, he's really, really, really good. In the short spaces.
"They gave him Man of the Match (against BSC Young Boys in the Champions League), I don't care about that, but it means how good they play.
"But in Leipzig, he deserved to win Man of the Match, too. We figured out with the artificial pitch we need short passes because the bounce of the ball is so dangerous, so quick sometimes, so slow sometimes, and we needed in this type of game players that can keep the ball in short passes. That's what Rodri, with Rico (Lewis), helped us to do, to create this type of game."
Rico Lewis shone in the month of October, putting in top class performances in midfield against RB Leipzig and Young Boys in the Champions League, but it hasn't always resulted in Premier League starts for the 18-year-old.
However, with the calendar starting to fill up in the coming weeks, it appears Lewis will become more and more important as the small City squad gets stretched thin during the winter period.
Manchester City will play a staggering thirteen games before 2024.