"When that happens…" – Pep Guardiola makes controversial Manchester United prediction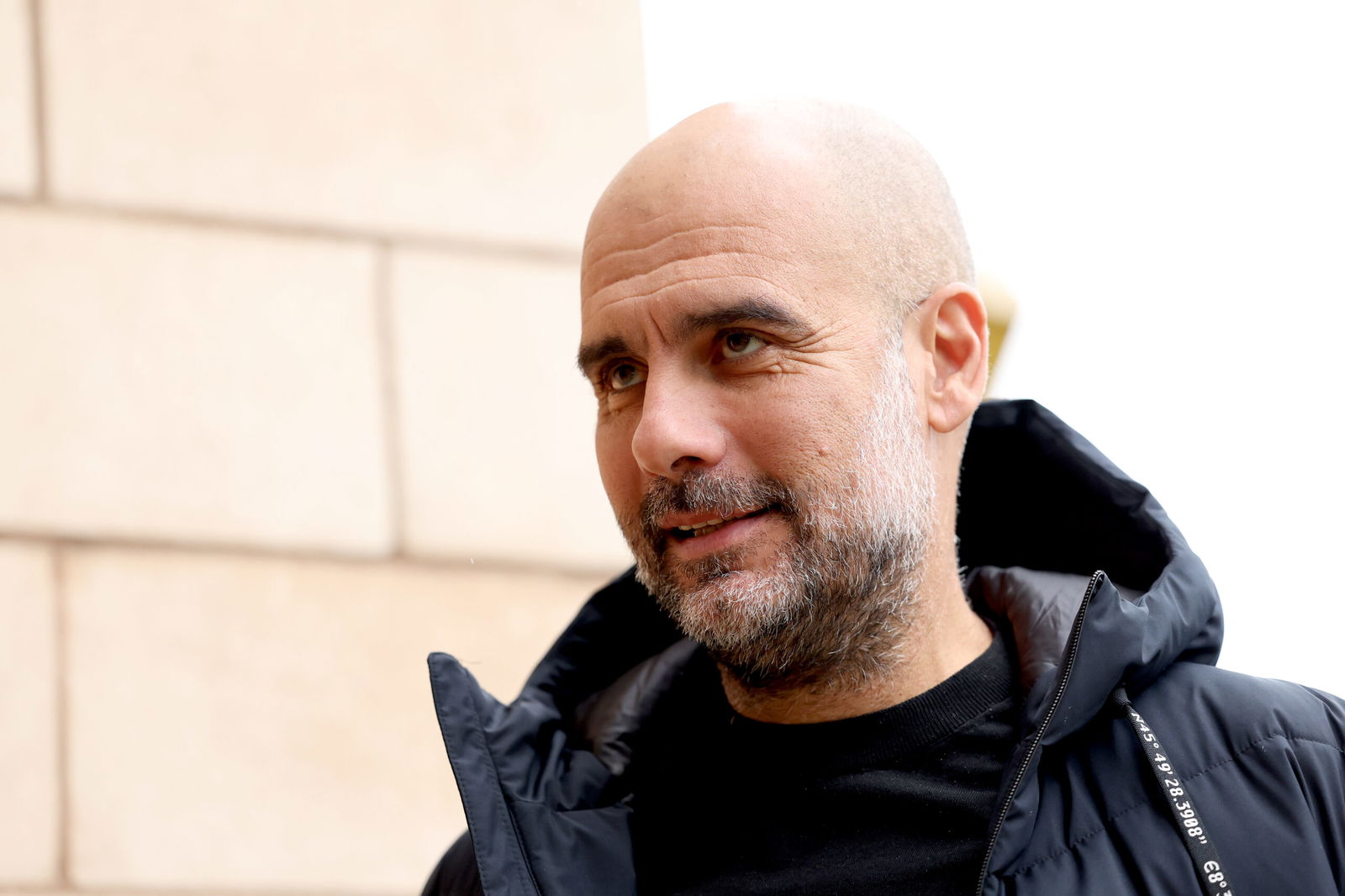 Pep Guardiola does not believe Manchester United will repeat their past dominance in the Premier League any time soon.
The Manchester City manager has led his club to a staggering five Premier League titles in the last six seasons, with the Blues on track for a fourth straight title triumph should they finish top of the tree once again this season.
Their dominance was on full display at Old Trafford on Sunday as City breezed past their city-rivals by a scoreline of 3-0, with many figures around the club labeling it as City's best performance at the home of their neighbours in a long time.
And speaking in a recent press conference, City boss Pep Guardiola was quick to dispel the notion that Manchester United will be able to emulate the success they saw in the 1990s and 2000s based on the current landscape of football in England.
"Maybe not in the way that Sir Alex Ferguson controlled," Guardiola said. "Because I think it was two or three teams. Now there are more, with a lot of incredible managers.
"And maybe not in that way but if they take good decisions, like I said many times: The hierarchy, with the sporting director, with the manager, with the players, and the same ideas – come on.
"Man United, still, when something happens is on the highlights all day. The reputation and the prestige that they had always will be, always.
"It's just, click, make a click for the right decisions. When that happens, it's going to happen, they will be there."
The comprehensive victory at Old Trafford saw City move back to within two points of Premier League leaders Tottenham Hotspur, but the reigning champions could be heading into a busy period with momentum on their side.
After two straight Premier League victories, Manchester City will now begin to look ahead to the month of November, when they will play Chelsea at Stamford Bridge, as well as Liverpool and RB Leipzig at the Etihad Stadium.
It will not get any easier for the Blues when December rolls around, when Pep Guardiola's side will square off with Tottenham and Aston Villa respectively within a 72-hour window to start the month.