Fabrizio Romano provides important Ballon D'Or ceremony details around Manchester City star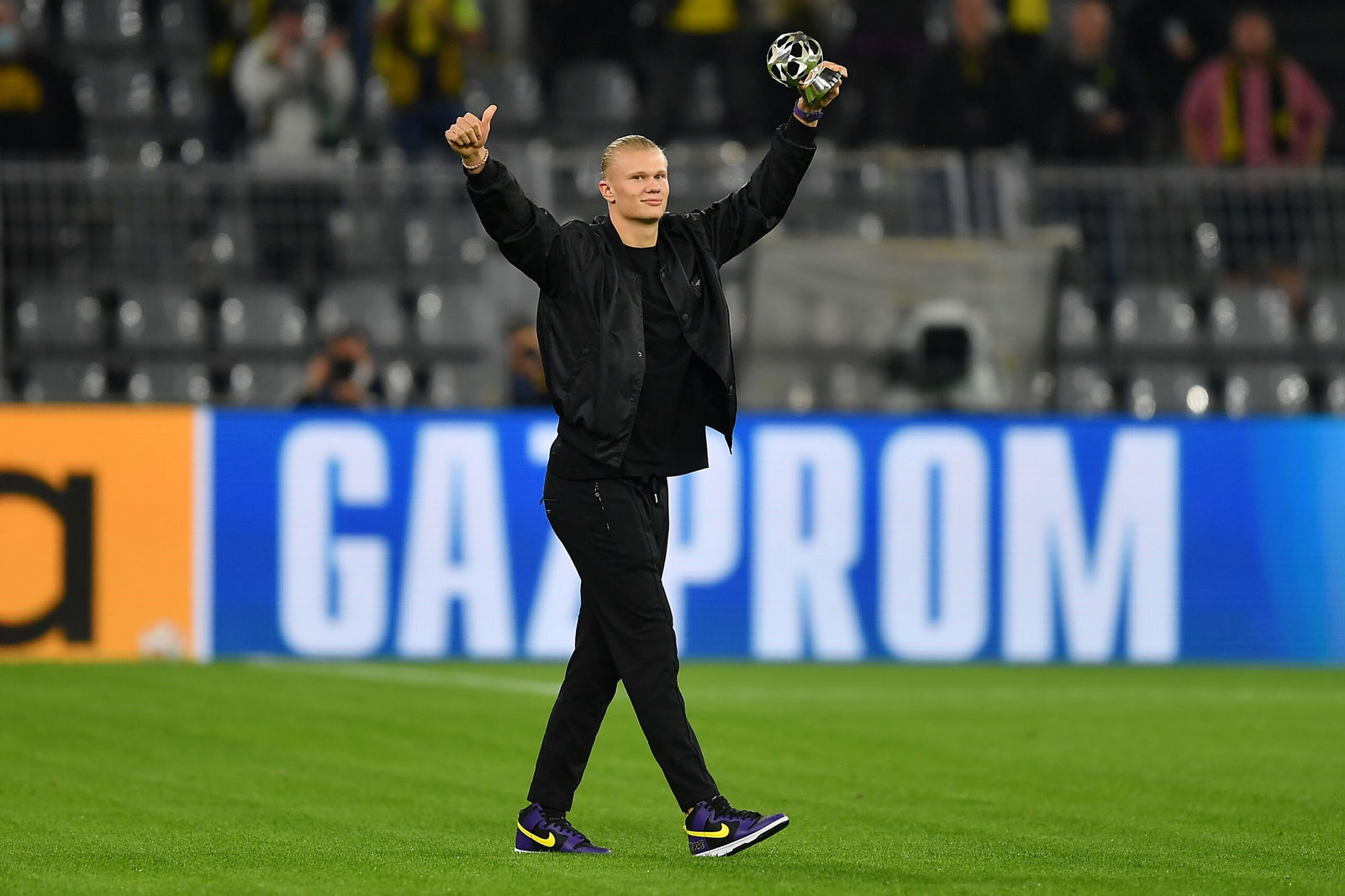 Manchester City and Norway superstar Erling Haaland will be spending some time in Paris for the 2023 Ballon D'Or ceremony, Fabrizio Romano has detailed.
The globally-recognised striker comes into Monday evening's high-profile ceremony in Paris fresh off the back of yet another outstanding performance in the Premier League, with his goals contributing to a memorable 0-3 win in the Manchester derby.
Manchester City cruised past their bitter rivals Manchester United at Old Trafford on Sunday afternoon, with Erling Haaland scoring goals in both halves accompanied by an assist for Phil Foden to round off a contest to remember.
Those two goals in front of the Old Trafford faithful takes Erling Haaland's cross-competition total up to 13 goals and three assists across 15 appearances as Manchester City look to retain their historic Treble triumph of last season.
While many in football often snub the important of individual awards, the iconic Ballon D'Or will be presented this week and the large share of those within football believe Erling Haaland could stand a significant chance of claiming the prize for the first time.
However, information around the event indicates that this will not be the case, with World Cup winner and footballing legend Lionel Messi claiming the crown for an unprecedented eighth time in his professional career.
Despite that outcome, and according to Fabrizio Romano speaking in the build-up to Monday's ceremony, Erling Haaland will be in attendance in Paris for the 2023 Ballon D'or ceremony, in what is being described as a 'special moment' and 'big opportunity' for the striker.
While Erling Haaland will not win the award itself, as further confirmed by Fabrizio Romano, the Manchester City forward will spend 'some time' in the French capital before returning to the north-west of England for training later this week.
As per Fabrizio Romano, despite the obvious disappointment of not beating Lionel Messi to this year's crown, the 23-year-old knows he will have the chance to achieve such a feat in the future and that the future is bright, as he remains very focussed on the pitch.
Erling Haaland recorded a truly historic season in the 2022/23 campaign with Manchester City, en route to claiming a third success Premier League crown, an FA Cup final win over rivals Manchester United, and a first ever UEFA Champions League prize.
The Norway international totalled 53 appearances across all competitions, scoring a staggering 52 goals and providing a further nine assists in the greatest ever season in Manchester City's history.