Claim of Pep Guardiola 'belatedly disciplining' Manchester City star over end-of-season antics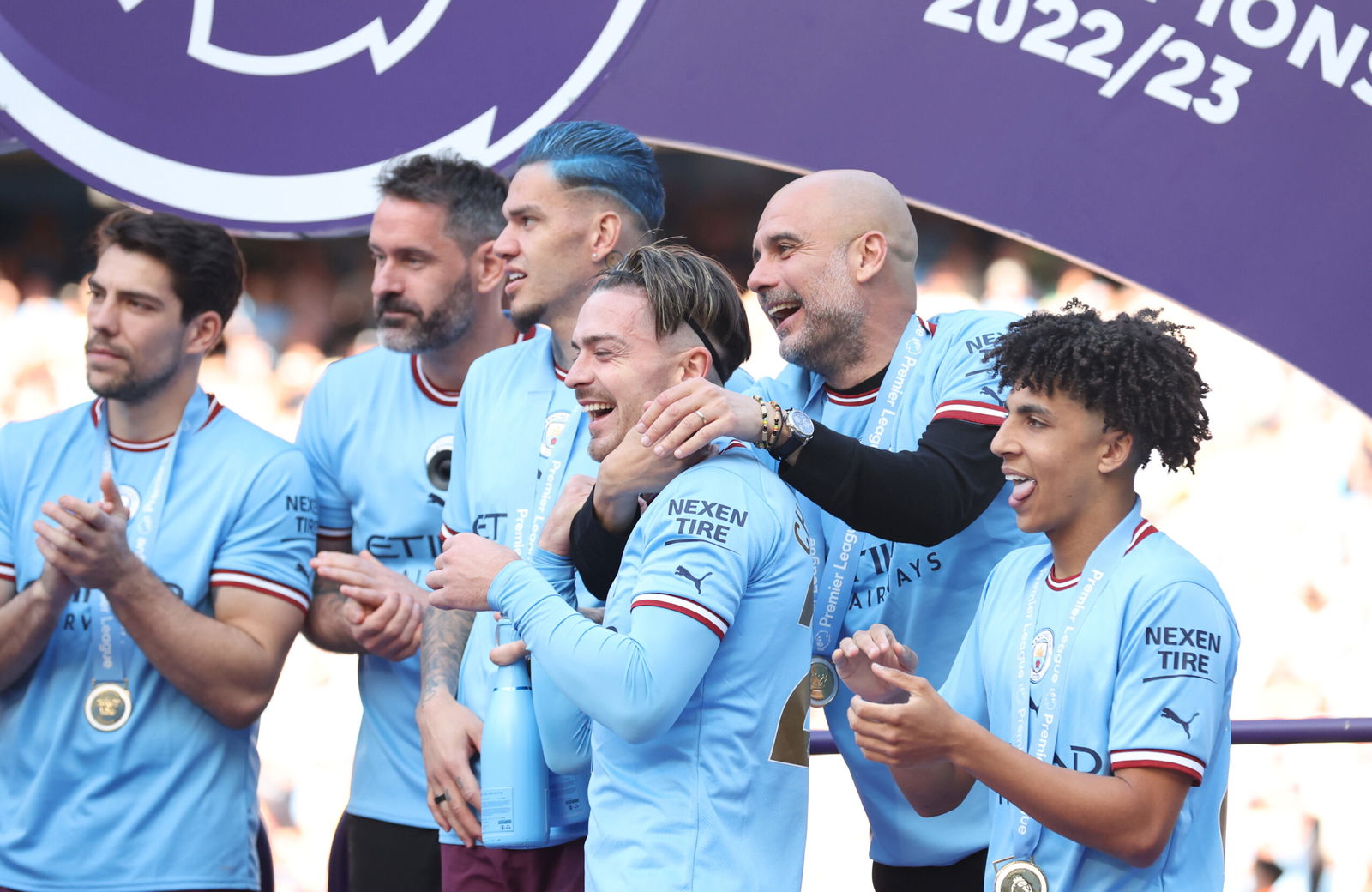 A new report in the run-up to the Manchester derby this weekend has speculated of 'belated disciplining' from Pep Guardiola towards one of his first-team stars.
Manchester City travel to Old Trafford on Sunday afternoon in search of a win to cut down the gap to the current league leaders Tottenham to just two points, after Ange Postecoglou's side registered another victory on Friday night.
There has been plenty of discussion with regards to who will start for the Premier League champions on the wings as part of a front-three, with one particular debate concerning the choice between Jack Grealish and Jeremy Doku.
With one suggestion being that the Manchester City boss is leaning towards selecting the latter, it has thrown into question just what Jack Grealish needs to do to return to his form and starting line-up security seen in the second-half of the last campaign.
However, a new report has claimed that it could even be an issue aside from Grealish's performances during the opening weeks of the season, and instead stemming from his celebrations after a Champions League win that topped off a historic treble last campaign.
That is according to the Independent's Miguel Delaney, who reveals that there has been 'widespread discussion' about whether Jack Grealish's start-of-season struggles to retain a place in Manchester City's starting line-up is a sign of something more than just form.
The report suggests these discussions surround Pep Guardiola and the possibility of the Catalan coach 'belatedly disciplining' the England international due to 'the extent of his post-treble celebrations' at the end of the last campaign.
However, it is further highlighted that 'most with knowledge of the situation' merely say "this is Pep" – a manager who goes on and off players all the time, with no requirement to look into the situation too deeply.
In reality, the latter is likely to be the reality of the situation, with Manchester City understood to still be very keen on the abilities that Jack Grealish can bring to his side, retaining possession in attacking areas and moving the squad higher up the pitch with patience.
Speaking during his pre-match press conference ahead of the Manchester derby on Friday afternoon, Pep Guardiola was quizzed on this very subject, offering insight into what exactly are his plans for Jack Grealish this season given the emergence of Jeremy Doku in the squad.
"The plan is for him (Jack Grealish) to play like he did in Switzerland," said Pep Guardiola, referring back to the 1-3 win over BSC Young Boys at the Wankdorf Stadium on Wednesday night.
Pep Guardiola continued, "We trust a lot in him. We know his ability and he has to fight with his mates to play a lot and play as best as possible in every single action, every single minute, every single game. We need him, we need everyone. I am very pleased for the game he played."