"No big issues" – Pep Guardiola comments on intensity of Manchester City and United rivalry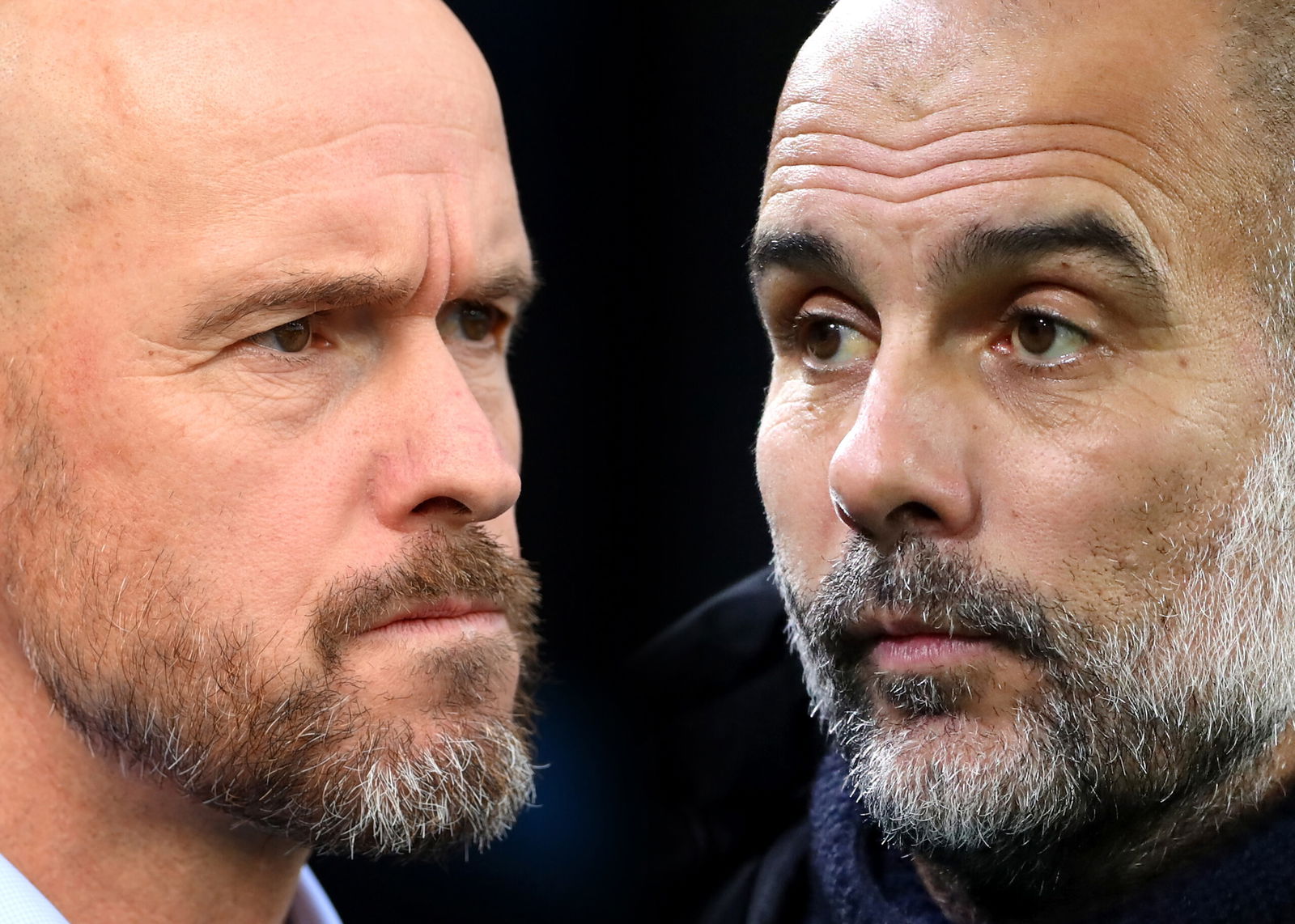 Manchester City manager Pep Guardiola believes the rivalry between his side and Erik ten Hag's Manchester United has maintained it's place through his years as manager.
The Catalan head coach has seen his share of ups and downs across the past seven years of facing off with Manchester United as Manchester City manager, with multiple Premier League title successes thrown in between.
In fact during that same time, Pep Guardiola has only beaten Mikel Arteta's Arsenal more times among the English top-flight's 'big-six' showdowns, remaining a thorn in the side of the Red Devils.
While the Blues got the better of their cross-town counterparts last season in the Emirates FA Cup Final at Wembley Stadium, Manchester United have won their fair share of showdowns with Pep Guardiola's side since he joined the club.
But heading into the latest Premier League clash between the two traditional city rivals at Old Trafford on Sunday afternoon, City boss Pep Guardiola reflected on the rivalry with the Red Devils during his tenure with the club
"It's okay, a good rivalry," Pep Guardiola said while speaking to the media during his pre-match press conference on Friday afternoon. He continued, "No big issues happened in my eight seasons here.
"We've won games, lost games, the FA Cup final was special because we win and go to the treble. It was so important to go to Istanbul with the challenge to do what we have done."
The two Manchester clubs have seen quite a few high-stakes match-ups in recent seasons, with United often looking to play the role of party-poopers as City duke it out in Premier League title races.
City come into Sunday's match-up five points off from first place, though they hold a game in hand over the current league leaders Tottenham Hotspur after the North London side defeated Crystal Palace on Friday night.
Meanwhile, in the red half of Manchester, Erik ten Hag's men have struggled to string multiple wins together to start the 2023/24 campaign, sitting in eight place, eleven points behind Tottenham.
A victory at Old Trafford would go some way towards setting Manchester City on a path towards momentum, as their fixture list begins to ramp up in the coming weeks. Starting with United on Sunday, City will face four 'big-six' teams before the halfway mark in December.