Ange Postecoglou jokes about Man City scouting mission inspiring Tottenham success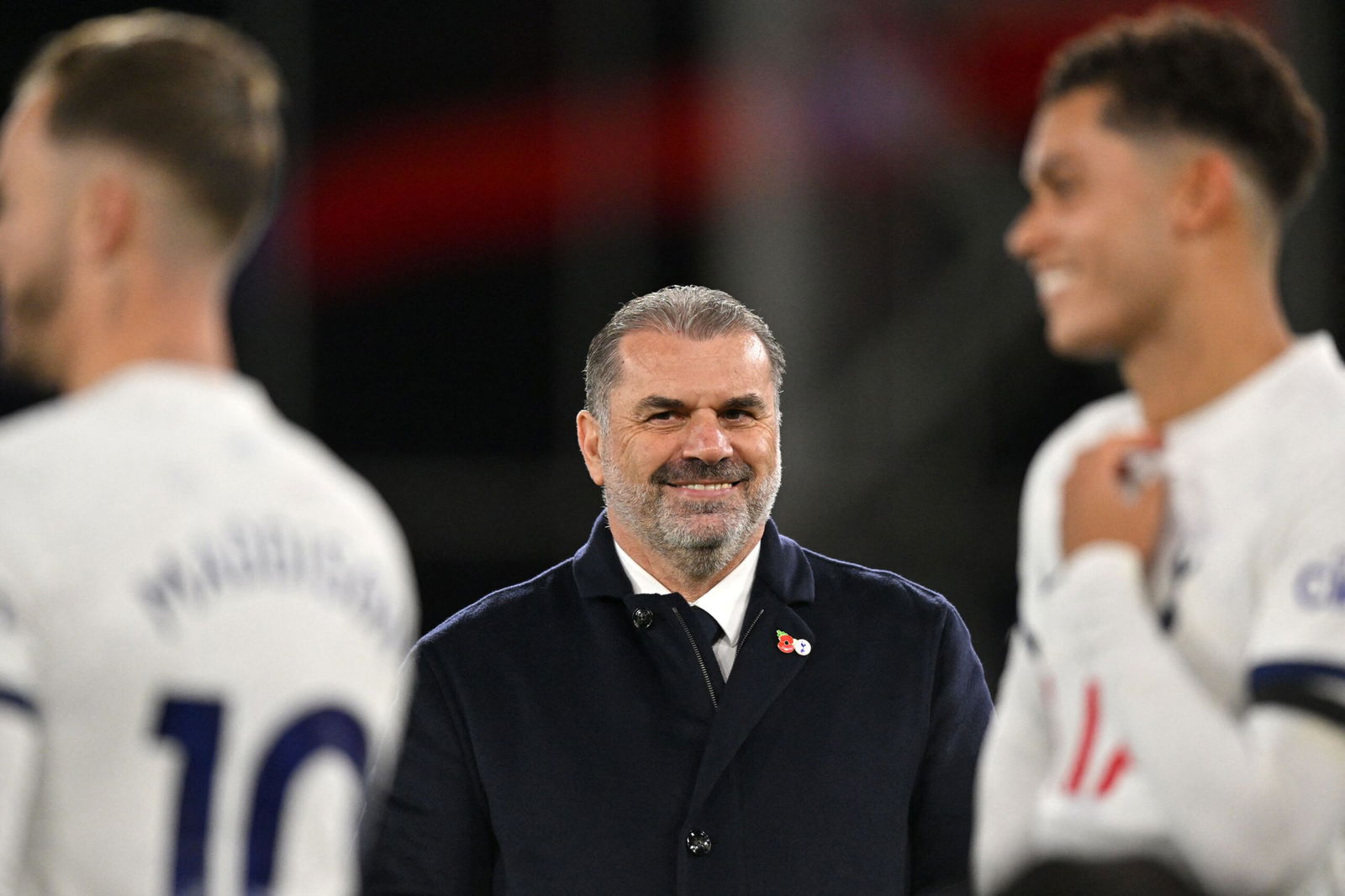 Tottenham Hotspur manager Ange Postecoglou has joked about religiously watching Pep Guardiola's Manchester City to inspire his side to more success this season.
The North London side moved five points clear at the top of the Premier League table on Friday night ahead of the weekend's fixtures, with Manchester City travelling to Old Trafford on Sunday afternoon for a Manchester derby clash with Manchester United.
City currently sit second in the Premier League table to Tottenham Hotspur, but are more than used to chasing down a challenger in an English top-flight title race, and will not be fazed by the threat of Ange Postecoglou's men.
Speaking after Tottenham's latest victory in the Premier League, a 1-2 win at Crystal Palace's Selhurst Park, Ange Postecoglou joked with Sky Sports about 'copying' Pep Guardiola as a way of finding tactical success with his side in England's top-flight.
"At the moment, you're just copying Pep (Guardiola) aren't you?", Jamie Carragher joked to the Spurs boss.
"I just study one game a week," responded Postecoglou. "I see what he's doing and then just go from there. And you know what, there's nothing wrong with that!"
In a light-hearted dig towards pundit Gary Neville, who notoriously struggled as a manager with La Liga side Valencia, Postecoglou asked, "How did that go?" when it was hinted that the former Manchester United defender attempted to copy Pep Guardiola's vision in Spain.
In a parting comment whilst leaving the pitchside interview with Sky Sports, Ange Postecoglou closed, "I'll just go and watch Man City", before heading back inside the Tottenham dressing room.
Pep Guardiola and Ange Postecoglou are due to go head-to-head for the first time in the Premier League in December, when Tottenham travel to the Etihad Stadium in a top-flight clash that could have significant ramifications on the title race come the end of season.