Pep Guardiola delivers Premier League title race verdict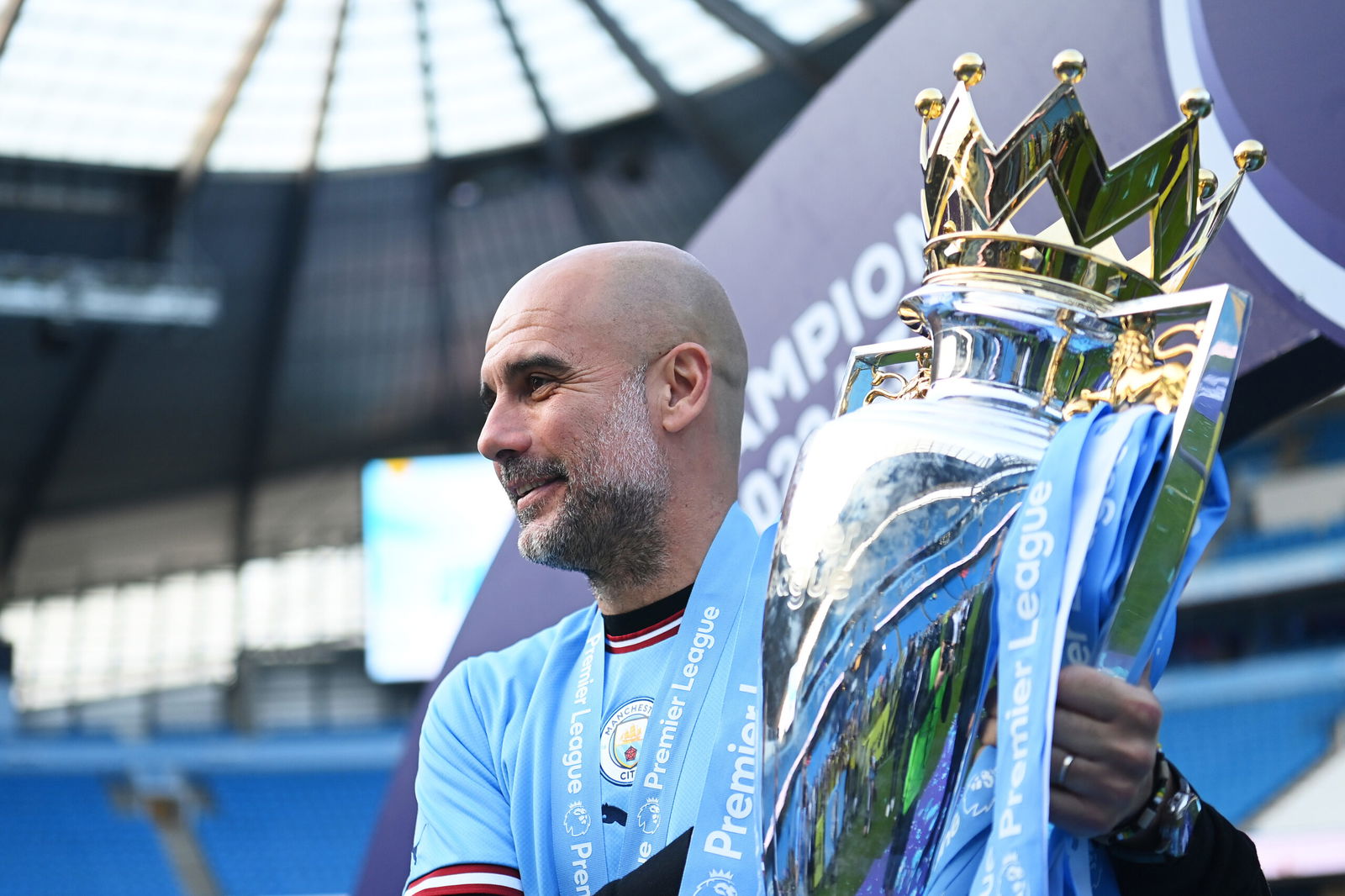 Manchester City manager Pep Guardiola believes it's far too early to make predictions about the Premier League title race.
Manchester City already find themselves in the thick of things at the top of the Premier League, just two points behind league leaders Tottenham Hotspur.
But the Blues are followed closely behind by Liverpool and Arsenal who have proven their title credentials on more than one occasion so far in the young 2023/24 campaign.
With a trip to Old Trafford to square off with cross-town rivals Manchester United this weekend, City boss Pep Guardiola was prompted with taking a look at who may be the biggest threat to knocking his side off their perch.
"It's too early," Guardiola said in his pre-match press conference.
"All the teams are there because the teams are a little bit behind, (they) can be there.
"When you play just nine games, many things can happen from my experience. We have been behind with few points in February and March and have been able to win at the end."
While Manchester United currently sit in eighth place, eight points behind first place, Guardiola believes playing the at Old Trafford will be a big test for his side's credentials.
"We just have to improve our football game and mentality. I want to see how our mentality on Sunday is at Old Trafford. We won a lot and it's not about winning now, what is going to happen.
"It's not about that, I want to see my team in big scenarios like it is. The right mentality, the right way. All the time when you get the fixtures, (Manchester) United are a contender.
"Ask me a question with nine games left and I will ask if they are contenders but late October, it is not going to happen."
Nevertheless, points will still be vital at this early stage with a handful of teams jockeying for position at the top of the table.
Elsewhere for Manchester City, they have started their Champions League defence in fine form, snatching victory in all of their group stage games so far.
But the next few weeks could shape how the Blues head into the new year, as they face a handful of title rivals in the Premier League in the coming weeks.