Stefan Ortega provides Manchester City transfer update following Bayern Munich rumours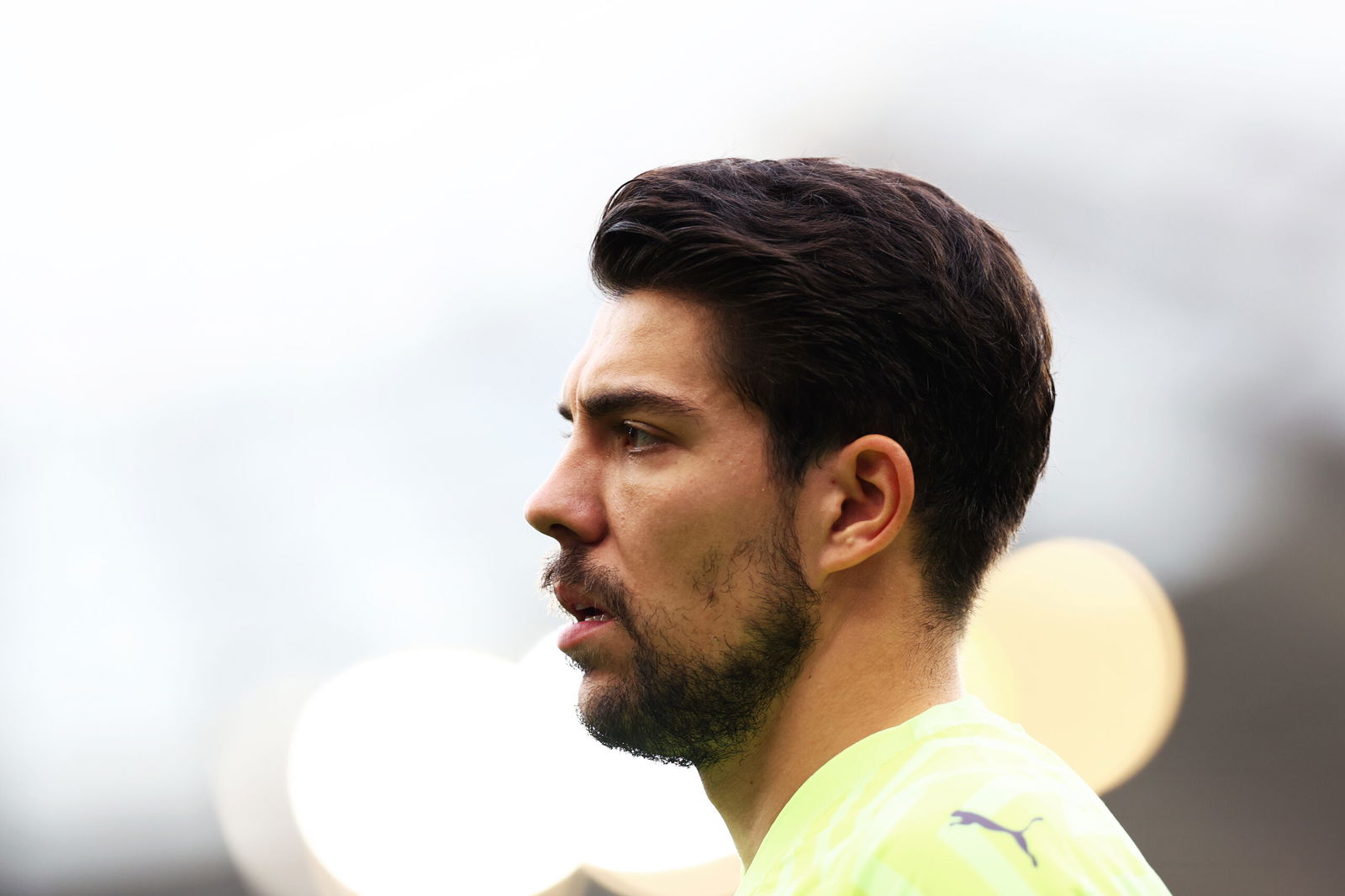 Manchester City will feel buoyed by fresh comments from goalkeeper Stefan Ortega Moreno, following a summer that saw him linked with a move to Bayern Munich.
The German shot-stopper often acts as back-up to the immoveable Ederson for City, and given his impressive performances when called upon by Pep Guardiola last season, it came as no surprise to see one of Europe's premier clubs trying to take advantage of his situation.
That team was Bayern Munich who – according to reports within German media during the summer transfer window – tried to win over the Manchester City goalkeeper and bring him to the Allianz Arena.
Those approaches, of which the severity remains somewhat unknown, failed and Stefan Ortega has remained at Manchester City for another campaign, most recent starting the Premier League victory over Brighton & Hove Albion to afford his goalkeeping colleague some rest.
While the lure of Bayern Munich is often an approach that many German footballers find difficult to turn down, Ortega Moreno has highlighted in a recent conversation just how happy he is with life at Manchester City.
Speaking during a new interview with Sports Illustrated in Germany, as translated and relayed by Sport Witness, the Manchester City back-up goalkeeper has reminisced on his first days in the north-west of England having joined from Arminia Bielefeld in the summer of 2022.
The 30-year-old looked back on his first interaction with Mancunians, as well as opened up on how acclimatised and settled both he and has family feel after a year living in England following the move from the Bundesliga.
"When I moved from Arminia Bielefeld to Manchester City last year, I lived in the hotel for the first few days," Ortega Moreno revealed. "I was curious about the surroundings, but also felt a little lost in the still unknown city.
"Until I discovered the 'Old Wellington' on a walk, a cozy pub in a half-timbered house, right next to the National Football Museum. As soon as I was standing at the counter, a guest spoke to me, and small talk developed."
The Manchester City goalkeeper continued, "I immediately felt welcome and experienced for the first time the warmth and helpfulness typical of northern England. 'The weather is cold, but our hearts are warm,' say Mancunians. I can absolutely confirm that.
"Winning my first trophy as a starting goalkeeper in the FA Cup was my highlight this year. My assessment in my new home is entirely positive: I feel very comfortable here, my wife Sabina and our daughter are also doing really well.
"And I'm looking forward to showing some friends around the city. Of course, we will also stop off at 'Old Wellington' on our tour."
Stefan Ortega already has a silverware-laden Manchester City CV to his name, having won the UEFA Champions League, Premier League, and FA Cup during his first season working under Pep Guardiola and his backroom staff.
Ortega – as detailed – can be particularly proud of his contributions en route to the Wembley Stadium victory over Manchester United in the FA Cup, having started every single game including the successful final.
Opportunities in the Premier League, Champions League, and FA Cup can further be expected this season, while Pep Guardiola could even opt to hand starts to Stefan Ortega in the FIFA Club World Cup hosted by Saudi Arabia this December.