"People want him to fail" – Pep Guardiola hits back at critics of Manchester City star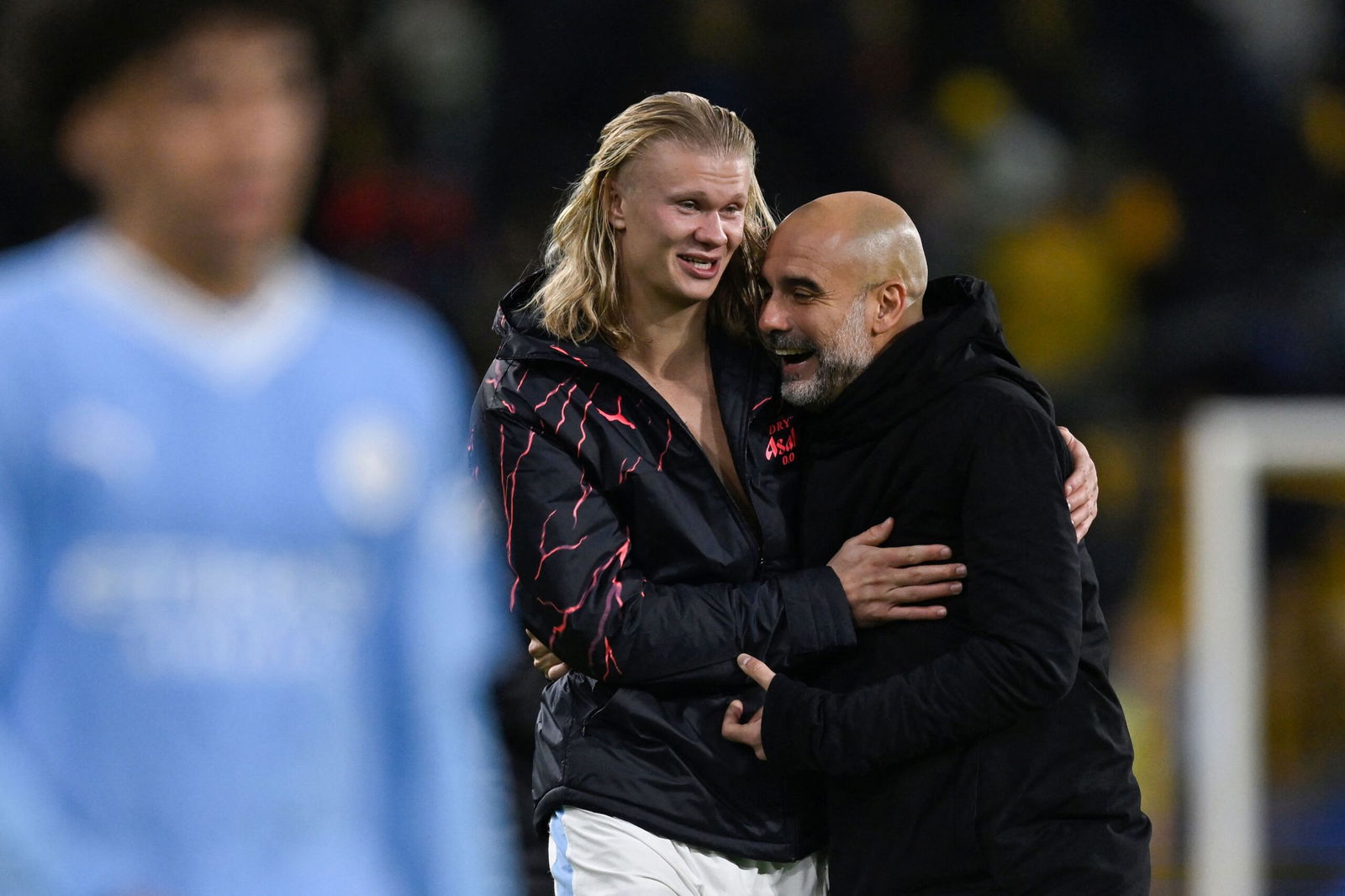 Manchester City manager Pep Guardiola has questioned doubters of Erling Haaland, after the forward scored twice in the UEFA Champions League in midweek.
The 23-year-old scored twice against BSC Young Boys in Switzerland on Wednesday evening, helping Manchester City to virtually qualify for the knockout stages of the UEFA Champions League.
Haaland scored two second-half goals, as Manchester City won 3-1 at the Wankdorf Stadium, netting from the penalty spot prior to an emphatic finish to secure the three points in Bern.
The Norwegian's brace ended a five-game run in the Champions League without a goal, with Haaland having also ended a three-match drought with a goal against Brighton at the Etihad Stadium last weekend.
Haaland has scored 11 goals in 14 appearances for Manchester City so far this season, despite missing a series of chances and failing to score in seven matches across all competitions.
The striker, who is nominated for the Ballon d'Or after netting 52 goals in 53 appearances last season, leads the Premier League Golden Boot race ahead of Mo Salah and Son Heung-Min.
Haaland has faced recent criticism, but after scoring three goals in two matches since returning from the international break, Pep Guardiola has hit back at those questioning the 23-year-olds current form.
"He has the pressure from what happened last season," claimed Guardiola.
"Not just last season. He has to score seven goals every single game and it is impossible.
"He is happy. He scored a lot of goals. People want him to fail after scoring 52 goals. Maybe in the right moment of the season he will be there, even better than now.
"In the Champions League again he is there. We are really pleased, he is a guy with hunger. He is so humble. He is an incredible professional. He is a great competitor. He is involved in the games and participates more in our process.
"I don't want him to just to be there in the box and score goals. If he is there, involved when we arrive in the box he will be more clever. I have no doubts and he has a desire to improve."
Manchester City face rivals Manchester United at Old Trafford on Sunday, with Haaland having become just the third Blues player to score a hat-trick in a Manchester derby last season, during a thumping 6-3 victory.
The forward will be hoping to be on the scoresheet this weekend, after not scoring in the reverse fixture or Emirates FA Cup Final against Manchester United last season.