Al Nassr make contact with agent of Manchester City superstar in 'evolving situation'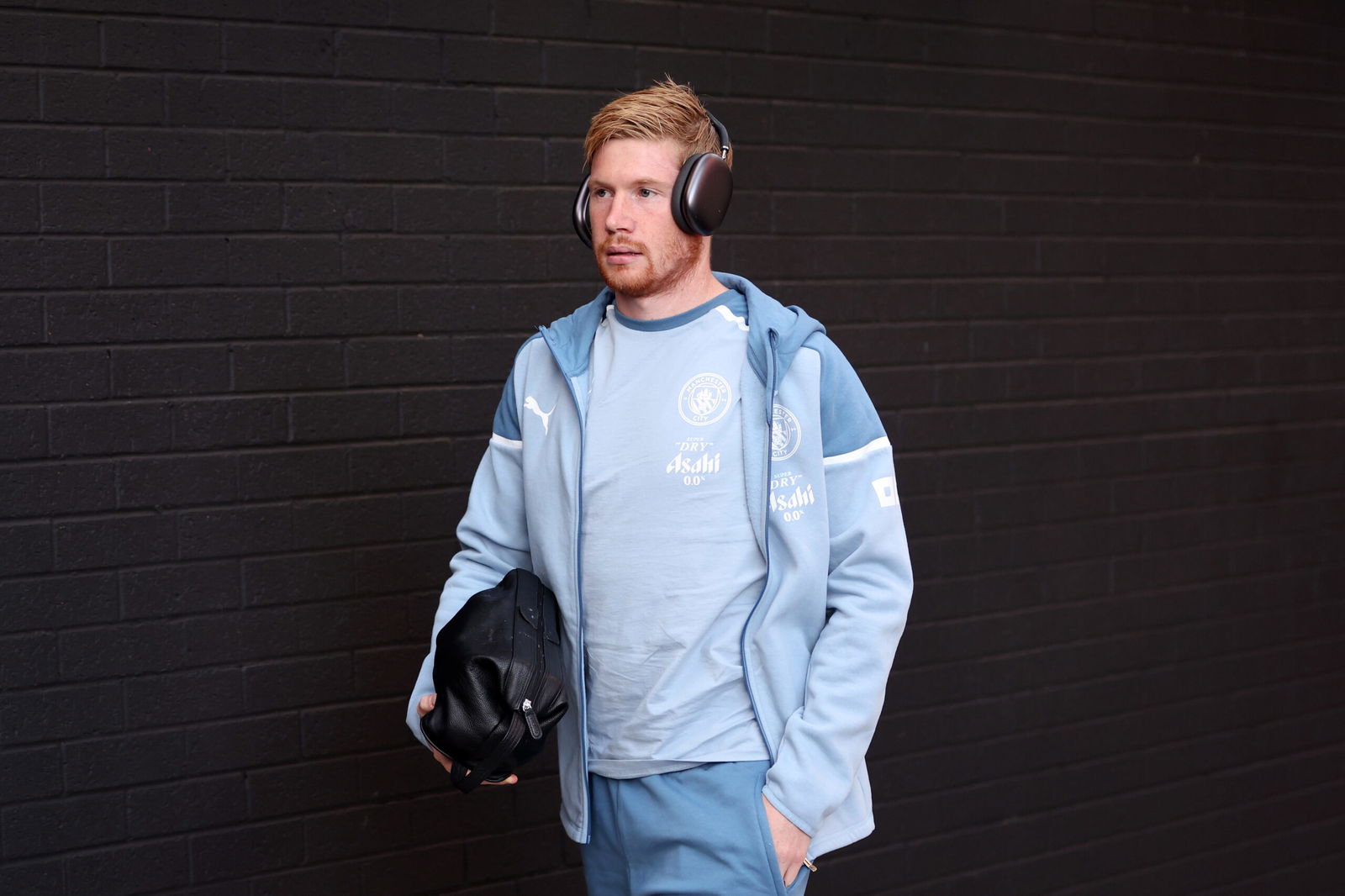 The agent of Manchester City and Belgium playmaker Kevin De Bruyne has reportedly received contact from one of Saudi Arabia's ever-developing clubs.
The 32-year-old is currently recovering from a long-term hamstring problem having undergone surgery on the reoccurring issue earlier this season, and is not expected to return to full first-team activities until much later in 2023 or early 2024.
With that being said, news and reports concerning various aspects of Kevin De Bruyne continue to circulate, and the latest to do the rounds concerns the player's future at the Etihad Stadium.
Information on Kevin De Bruyne comes at a time when reports in Germany are continuing to link Manchester City with an interest in Bayern Munich's Jamal Musiala, with the feeling in some quarters being that the German international is viewed as a successor to the Belgian.
With the legendary Manchester City man entering the twilight years of an illustrious career that saw him lift the UEFA Champions League for the very first time last season, reports are now tying him to interest in Saudi Arabia.
That is according to the information of transfer journalist Rudy Galetti, who reveals that Al Nassr have contacted the agent of Manchester City's Kevin De Bruyne with the aim of setting up a meeting with the player 'soon'.
It is explained that the aim of the Saudi Arabian club – who already employ the likes of Cristiano Ronaldo, Sadio Mane, and Aymeric Laporte – is to 'explain in details its long-term project' to the Belgian international.
The situation is said to be 'evolving' at present, while some level of uncertainty continues to hang over the long-term future of De Bruyne, whose existing Manchester City contract expires in the summer of 2025.
Whether or not Kevin De Bruyne would entertain the possibility of a move to Saudi Arabia remains to be seen, however a number of Pep Guardiola's first-team squad have already agreed to exits to the middle-east football project.
The most recent summer transfer window saw the likes of Riyad Mahrez and Aymeric Laporte quit the Treble winners in favour of the millions on offer in Saudi Arabia, while the country's raid of the Etihad Stadium did not stop there.
It is widely understood that former Manchester City captain Ilkay Gundogan – now of FC Barcelona – also received contact from Saudi Arabia, while Bernardo Silva turned down a proposal alongside Joao Cancelo, who opted for a loan to La Liga.