"You need to be ready" – Pep Guardiola sends rallying message to Manchester City team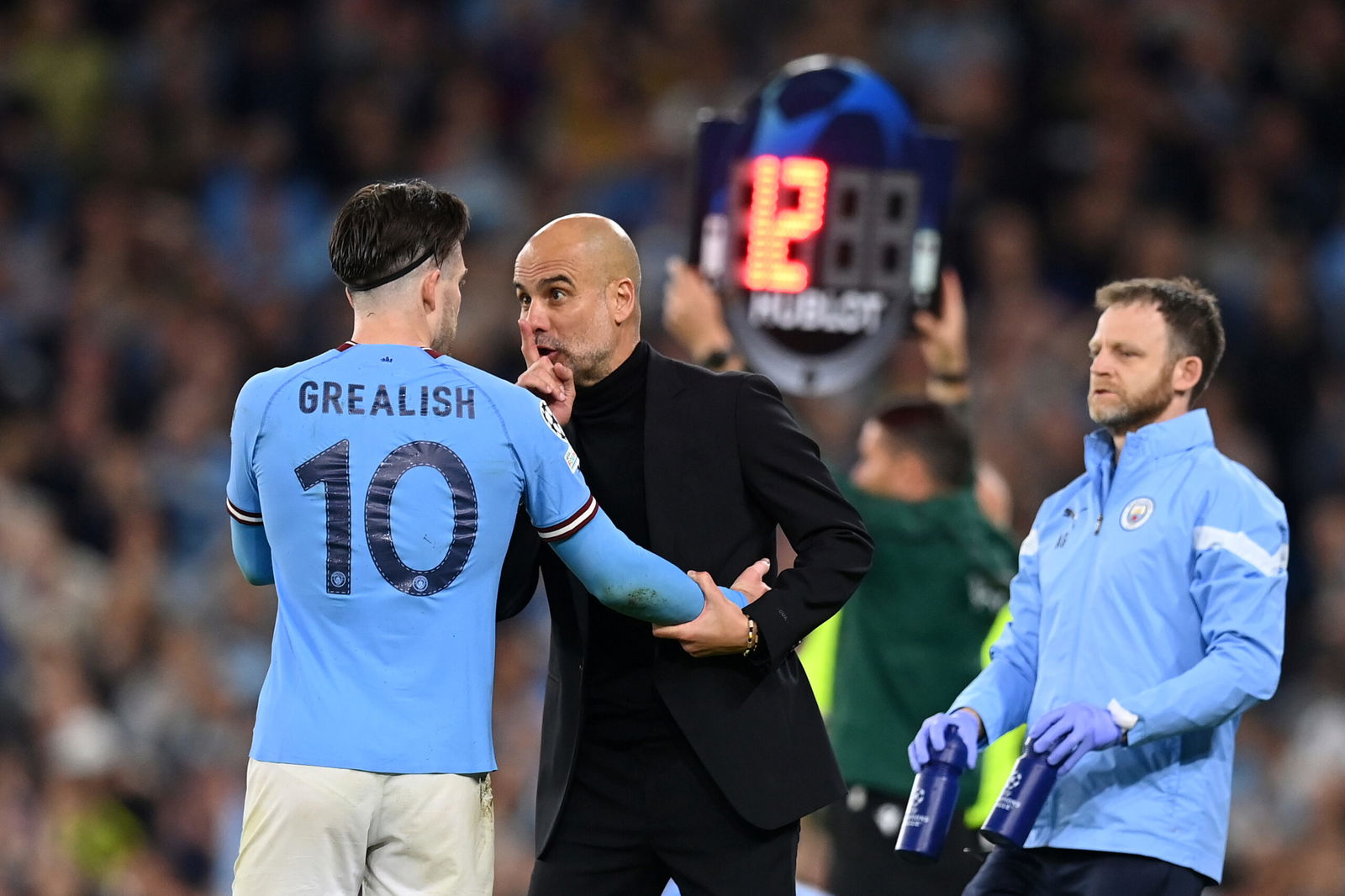 Pep Guardiola has revealed a strong competition inside the Manchester City squad.
It has been widely reported that Guardiola prefers to keep a small squad, citing the lack of sustainability from a squad jam-packed with stars.
And perhaps one of the great benefits of a smaller, tight-knit squad is the healthy competition for places in the team between the players.
The Manchester City boss has always been adamant that no player is guaranteed a place in the team, as seen plainly when former City stars such as Gabriel Jesus, Raheem Sterling, and Joao Cancelo suffered long spells on the sidelines.
But Guardiola has doubled down in his belief that the healthy competition is of great value to his side.
"They have an incredible relationship together," Guardiola said ahead of City's showdown with Young Boys.
"They compete for one position, and have to convince themselves. Sooner or later the opportunity comes and you need to be ready."
One player who has learned this lesson more than most in the current season is Jack Grealish, who has found his previously untouched position on the left-wing under threat by summer signing Jeremy Doku.
To make matters worse, Grealish suffered from a severe leg contusion at the beginning of the campaign to stutter his progress in returning to form. Guardiola still believes in the England international however.
"No doubts over Jack's quality and what he's done for us," Guardiola said.
"He arrived a little bit late this season. Needs his rhythm, can't go after two or three sessions like (Phil) Foden, Bernardo (Silva).
"He will be back and we'll use him. He'll help us. He knows there is competition."
Grealish has made just two Premier League starts this season, but after playing just 15 minutes against Brighton at the weekend, he could be in line for a start in Switzerland as City square off with Young Boys.