"It's unsustainable" – Pep Guardiola delivers harsh Manchester City squad verdict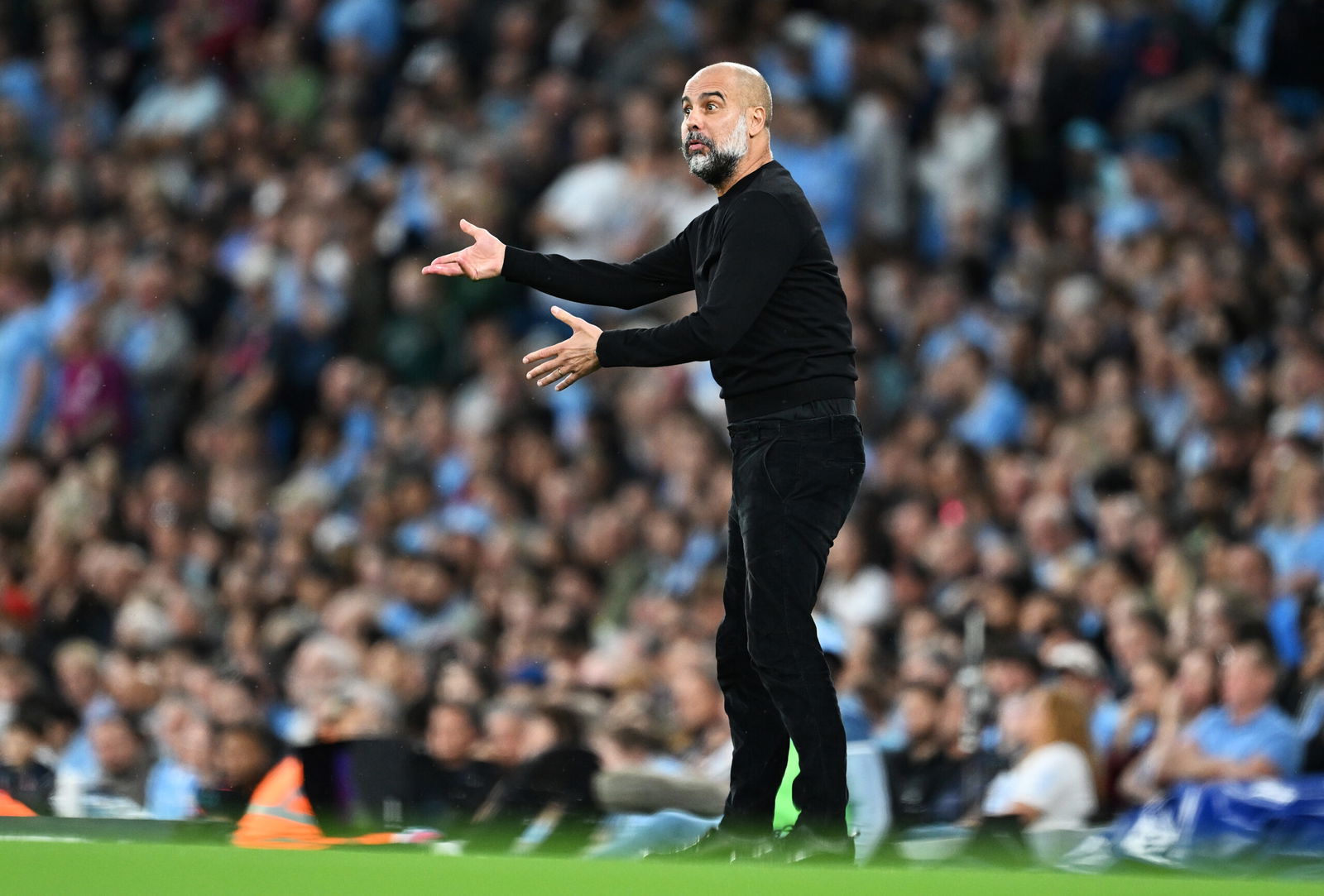 Pep Guardiola has revealed why he prefers a small squad, despite Manchester City's injury struggles this season.
The Manchester City boss has long been a believer that less is more when it comes to the size of your first team squad. The Premier League club have one of the smallest squads in the competition, prioritising depth in quality over depth in numbers.
But mounting injuries to start the 2023/24 campaign, including the long-term absence of talisman Kevin De Bruyne, has potentially revealed a flaw in the Guardiola's desire to keep a small, tight-knit squad.
Speaking in a recent press conference, the City manager explained why he will continue to work with a small squad, despite the growing concern around injured players.
"I would like to have an academy that can give you players that you can rely on, that's why always I have the feeling when you have a small squad," Guardiola said.
"The Academy has to be, not 80 players in the Academy but three, four, five players in each position being a good player.
"But what happens when you don't have injuries? You have 30 players. How are you going to handle that? Listen, if you tell me at the start of the season you have 10 injuries, like Kevin (De Bruyne), I would say yes, I want 30 players.
"But what happens if there are no injuries?! That's why we have good physios, good doctors, good nutritionists, good everything to try to avoid it as much as possible. It's impossible, even financially for the club (to have 30 players).
"If it's the decision you make, it's fine. I don't. I live with myself, when myself is going to be fine is when I'm going to work with the players.
"If you don't have injuries it's unsustainable from my point of view, financially for the clubs, more salaries, paying a lot, when the players don't play maybe five, 10 games."
The Blues were recently without Jack Grealish, John Stones, and Mateo Kovacic for various injury issues, forcing Guardiola to stretch his squad rather thin over the mounting fixture list.
Nonetheless, City find themselves second in the Premier League after seven wins from their first nine games in the league.