From Fabrizio Romano: Manchester City player's 'direction seems very clear' amid transfer speculation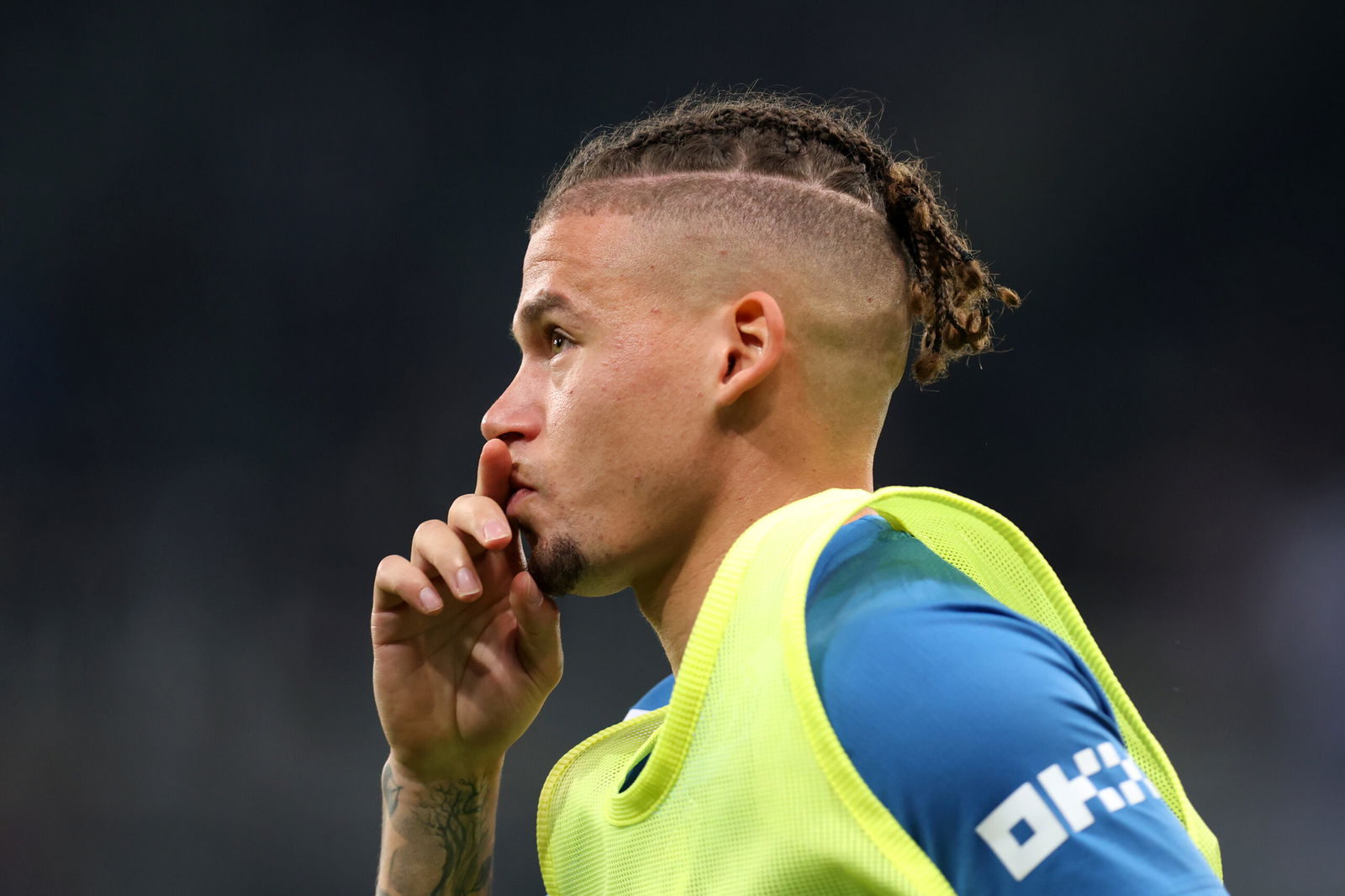 The 'direction' concerning Manchester City midfielder Kalvin Phillips' future at the club now 'seems very clear', according to a new report from Fabrizio Romano.
Since joining from Leeds United in a £42 million deal during the summer transfer window of 2022, life at Manchester City has been far from straight forward for Kalvin Phillips, having often played second fiddle to a number of midfield options at the Etihad Stadium.
While injuries have most certainly played their part in Phillips' lack of progress at the club, the struggle to adapt to Pep Guardiola defensive midfield requirements have not helped his cause, and that was most recently highlighted during a run of games.
City have recently had to play without defensive midfield mainstay Rodri due to a suspension, and while Kalvin Phillips had started in the first of the three matches against Newcastle in the Carabao Cup, Pep Guardiola opted for other names for the remaining two games.
For many onlookers, and perhaps even Phillips himself, that has all but confirmed that he no longer has a place at Manchester City this season, and the search for fresh options in the upcoming January transfer window is seemingly underway.
Writing as part of a Daily Briefing, Fabrizio Romano explained that it is now 'very likely' that the midfielder will leave in January, as he searches for improved game time – however it remains unknown as to whether a deal would be permanent or a temporary agreement.
"Now it looks very likely, according to sources on both the player and club side, that Phillips will leave in January," Romano explained. "Let's see which clubs end up being in the race, and let's see if it's a loan deal or a permanent deal – at the moment there is nothing concrete, but the direction seems very clear.
"City will never give their players away easily, so it will have to be the right proposal, but as things stand now it looks clearly like there is a possibility for City and Phillips to go their separate ways this January."
Fabrizio Romano continued by discussing recent links to St James' Park, as he added, "Despite links with Newcastle, though, it's important to clarify again that Newcastle will not make any decisions on transfers until they know the outcome of their Champions League group.
"Phillips looks like he'll be an option on the market, but at the moment no decision has been made by Newcastle, it's too early."
Newcastle could emerge as a serious contender for Phillips' signature, following the ongoing investigation into gambling by midfielder Sandro Tonali, who could be subject to a lengthy ban if found guilty.
Kalvin Phillips' opportunities for Manchester City between now and the January transfer window are likely to be heavily restricted, with the Premier League champions out of the Carabao Cup, and the Premier League and Champions League campaigns remaining intense.
The Englishman will be hoping that Pep Guardiola and his players can wrap up early qualification for the UEFA Champions League knock-out stages with games to spare, in order for him to partake in one or two of the final matches at that stage of the tournament.