Pep Guardiola reveals plan for choosing his Manchester City managerial successor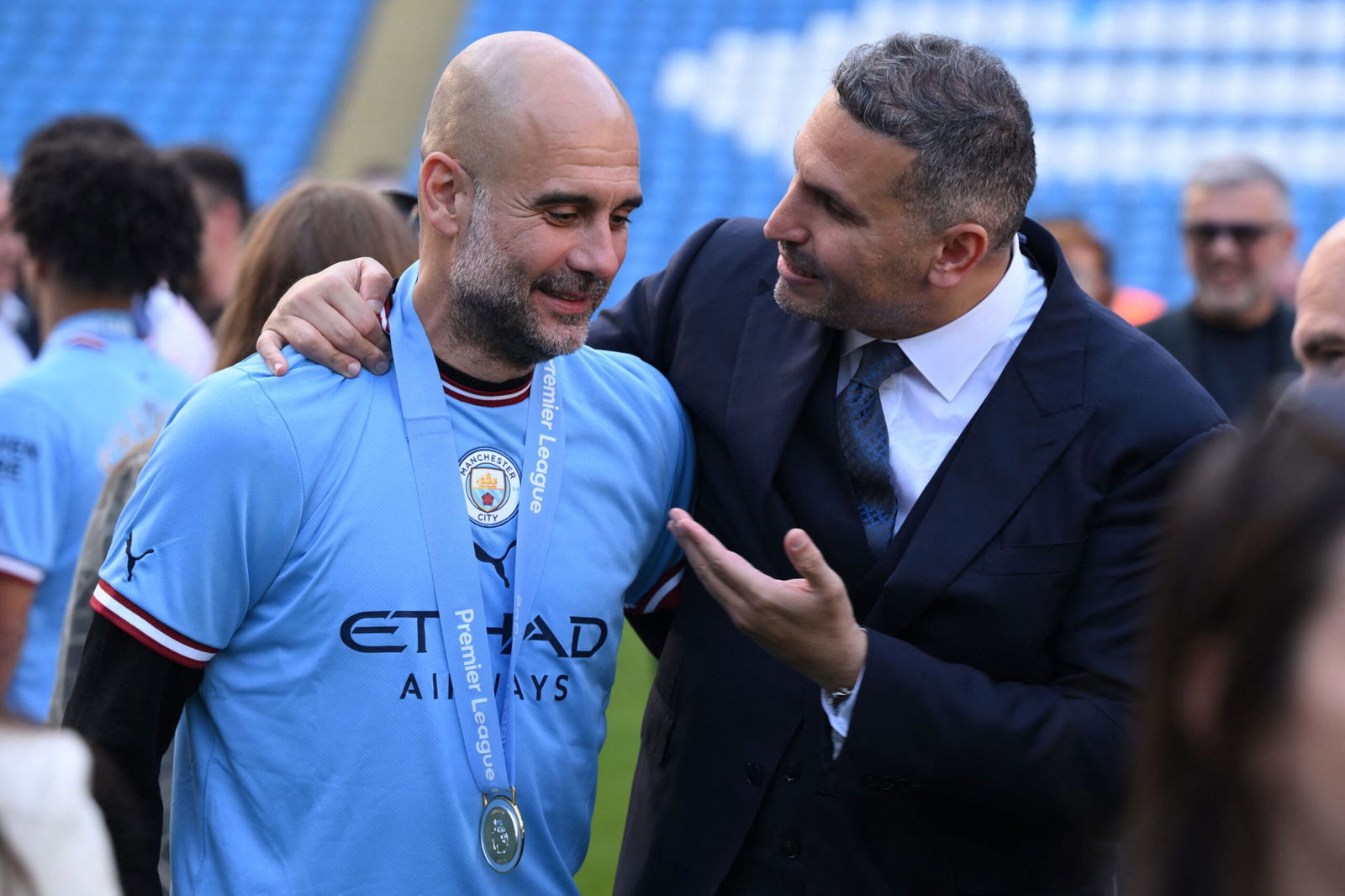 Manchester City manager Pep Guardiola has revealed how much input he intends to have in the selection of his successor at the Etihad Stadium.
Guardiola, who has been at the Etihad Stadium since 2016, signed a new contract extension until 2025 last November, extending the Catalan's stay at Manchester City to nine years.
The 52-year-old is currently embarking on his eighth campaign in east Manchester, having managed Manchester City to an historic treble last season, as the Sky Blues won the Premier League, UEFA Champions League and Emirates FA Cup.
The Catalonian has won 15 trophies to date with Manchester City, including five Premier League titles, with only Sir Alex Ferguson having lifted the trophy on more occasions.
Guardiola has taken charge of 425 matches, but missed wins over Sheffield United and Fulham earlier this season after undergoing emergency surgery in Spain for a back problem.
Manchester City have potentially entered their penultimate season under the management of Guardiola, with the former Barcelona and Bayern Munich boss currently scheduled to depart in 2025, following the inaugural 32-team FIFA Club World Cup in the United States.
The Blues face Brighton in the Premier League on Saturday afternoon, with Seagulls boss Roberto De Zerbi heavily linked as a potential successor to Guardiola at the Etihad Stadium, following the Italian's incredible work on the south coast.
Guardiola could still sign another new deal at the Etihad Stadium, however amid admiration for De Zerbi, the 52-year-old has revealed that he intends to have little input in the selection of his successor at Manchester City.
"It's not my business. Except if the Chairman asks me for my opinion, I'll give my opinion. But it's not my business," Guardiola said.
"Because I'm not a sporting director, I don't have the responsibility to say something that is going well, or wrong, especially wrong.
"So it's not my… I have friends here, beyond me, if you ask me a question, I can say the question, I would like to say, 'Ok if you put 10 or I don't know how many years for this idea, the way you play, for the Academy, or another,' I would say continue with this idea.
"Everybody has little details but the terms of the type of players that we want, or the way we want to put it, I would say keep going with that.
"But I don't take the decisions, you know that, because I'm a manager. At the moment I want to be a sporting director, I will take the decision."
Vincent Kompany, Mikel Arteta and Ange Postecoglou are all also known to have admirers at the Etihad Stadium, with the managerial trio operating in the Premier League.
Postecoglou's Tottenham currently top the Premier League table, and the Australian coach has historic links to the City Football Group.
Meanwhile, Arteta was part of Guardiola's coaching team at Manchester City before becoming Arsenal manager in 2019.