"A level I didn't know I could reach" – Manchester City hero details key driver behind meteoric rise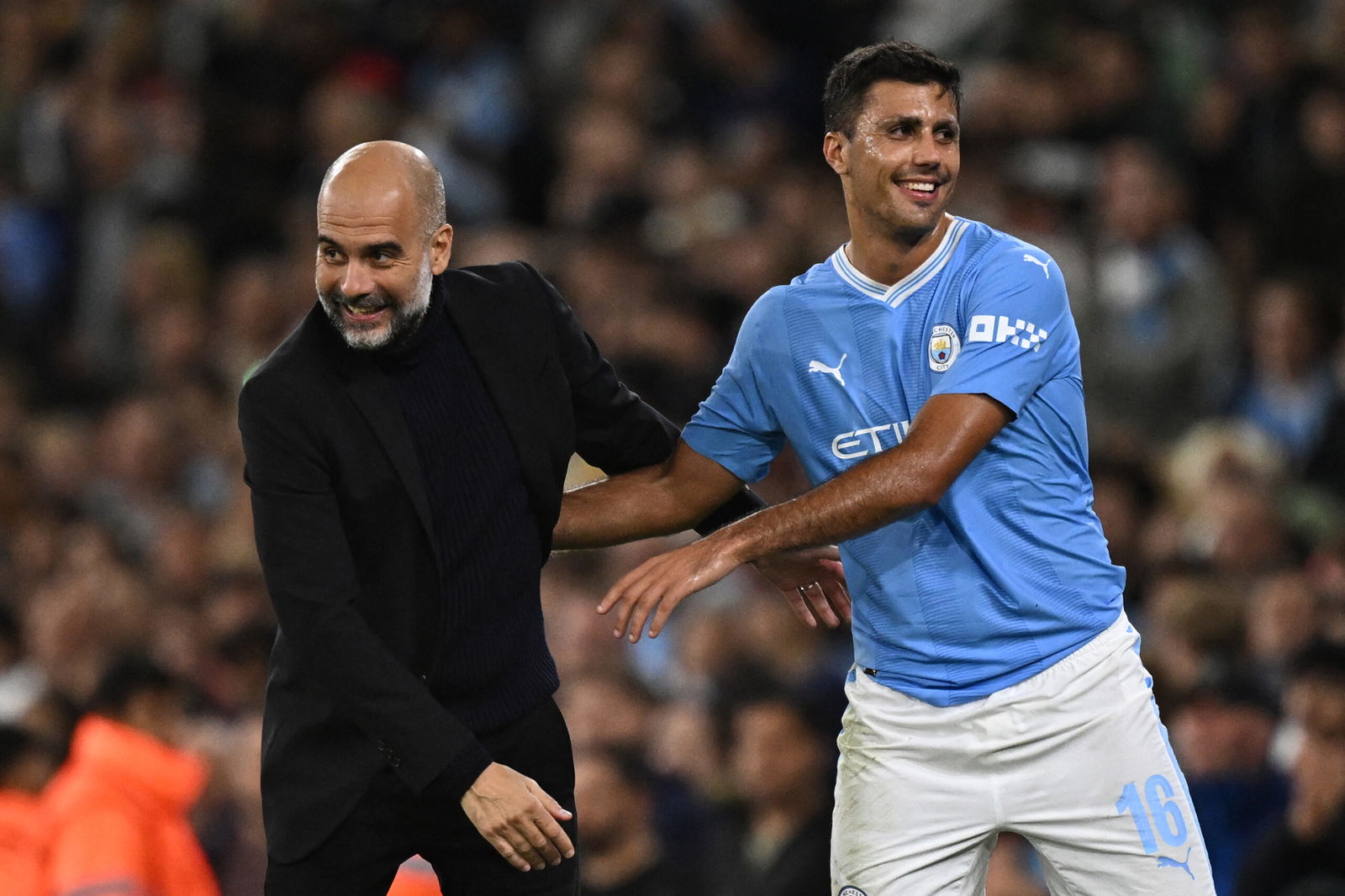 Rodri has attributed his rise to prominence to Pep Guardiola's guidance after three seasons at Manchester City.
The midfielder has become an undroppable cog in Pep Guardiola's machine in recent seasons, launching himself into the conversation as one of the best midfielders in world football. 
His importance to the Premier League champions was on full display in the weeks leading up to the October international break, as City suffered defeats in all three games without the 27-year-old, who was suspended after a red card against Nottingham Forest in September.
Speaking while away with Spain, Rodri did not hold back in attributing his education under Pep Guardiola as the driving force in his recent success. 
"He is the most influential coach of my career," Rodri told Spanish outlet Cope.
"He has elevated me to a level I didn't know I could reach. When you get used to being with him, I say 'why don't they do this', I see everything much easier. 
"He gives you a toolbox and you have more tools than the rest.
"I would highlight the ability that he has to instruct his players to make better use of spaces by moving less. There are few players he hasn't taken to the top."
Rodri's dominance in the centre of the park for Guardiola has led many to draw comparisons to Sergio Busquets, who played a similar role for the City manager's dominant Barcelona teams. But the 27-year-old says he's aiming higher than the legendary Busquets. 
"I wanted to be better than him, and you're talking about the best pivot of all time. Everything that comes is going to be good, getting closer already is good."
While Rodri is on his way to becoming an all-time great for the Premier League outfit, Busquets' staggering trophy haul; which includes three Champions Leagues, World Cup and Euro triumph's, gives the former Barca man a head start. 
That won't dim Rodri's aspirations however, and his side are well on their way to another successful season after winning nine of their first 12 games in all competitions.
City will regain the services of Rodri when they return from the international break with a Premier League clash at the Etihad with Brighton and Hove Albion on Saturday afternoon.