Premier League and Serie A trio braced for January transfer battle for Manchester City's Kalvin Phillips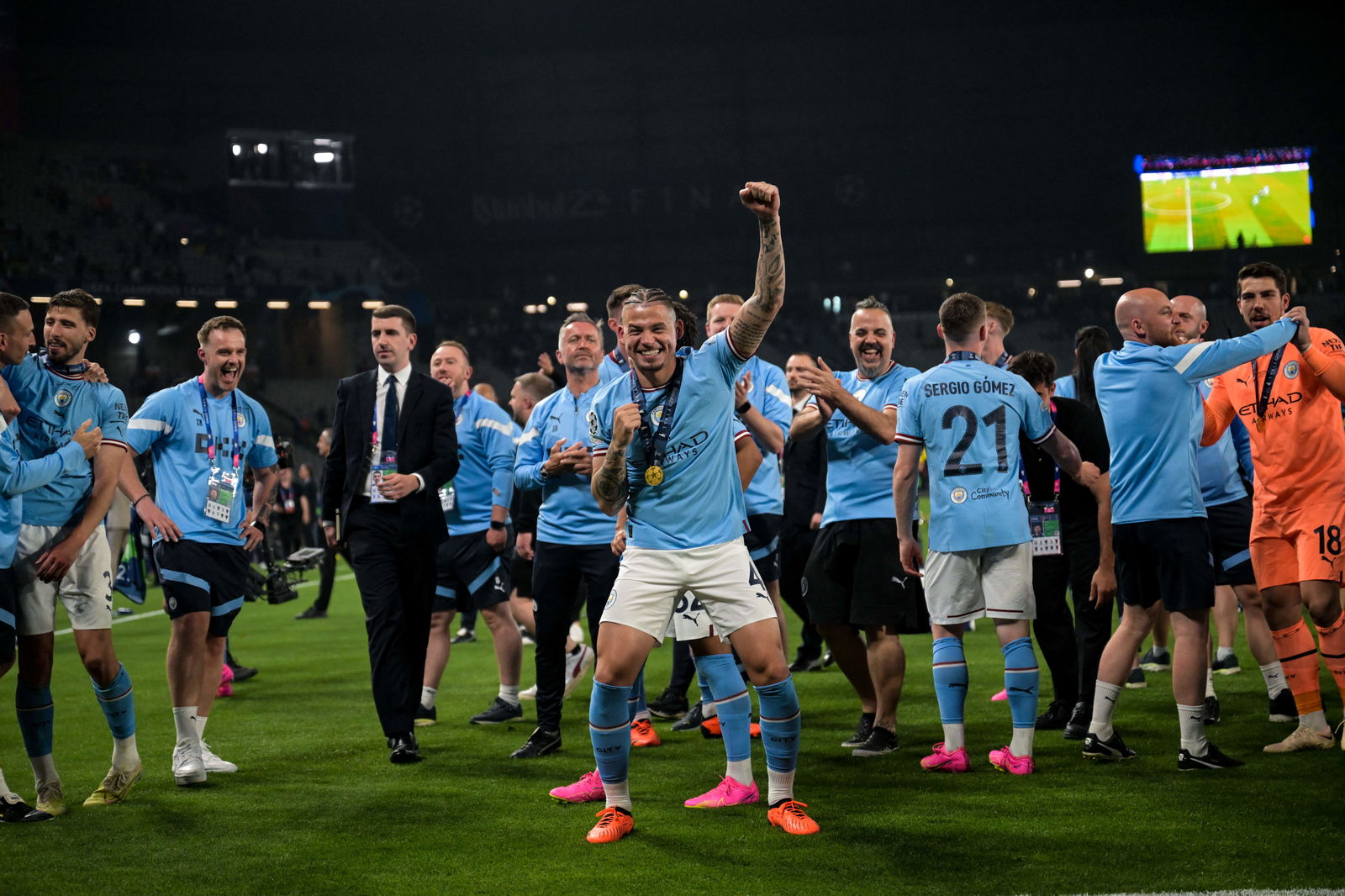 Manchester City could be set to entertain a trio of offers for Kalvin Phillips during the January transfer window as the England international faces a crossroads in his career.
The 27-year-old is expected to make a decision on his ongoing struggles at the Etihad Stadium in the coming months, amid a desire to solidify his place in Gareth Southgate's England squad for the looming European Championships in Germany next year.
Kalvin Phillips started the contest that saw the Three Lions win qualification at Wembley Stadium, as England overcame the challenge of Italy in London via a 3-1 scoreline under the infamous arch.
The Manchester City midfielder had plenty to say when it came to his club future after the contest, confirming that a decision may have to be made soon should opportunities under Pep Guardiola continue to fall flat in the weeks ahead.
Speaking to the media, Kalvin Phillips explained, "I want to play as much as possible. Over the last year I haven't been able to due to injuries and (other factors). It's something I'm going to have to think about. Hopefully my chance comes but if it doesn't I'll have to make other decisions."
Now, according to the information of The Telegraph's Matt Law, it is stated that Kalvin Phillips will consider a move away from Manchester City in the January transfer window if he continues to sit on the bench under Pep Guardiola for the next six weeks.
The report details a potential timely boost for Phillips, as it is highlighted that both Juventus and Newcastle are expected to be forced into the transfer market to find cover for midfielders Nicolo Fagioli – banned for seven months – and Sandro Tonali, who is also facing a suspension.
Another option from the Premier League could include Tottenham, with The Telegraph detailing that the club's new technical director Johan Lange is a 'big fan' of Phillips. As such, the Englishman could emerge on their radar should Pierre-Emile Hojbjerg leave in January.
Rodri is likely to immediately reclaim his place in defensive midfield for Manchester City this weekend, as the Spaniard returns from a three-game domestic football suspension and the reigning top-flight Champions return to action themselves.
City play host to Roberto De Zerbi's Brighton & Hove Albion at the Etihad Stadium on Saturday afternoon, and will be hoping to return to winning ways in English football after three defeats on the bounce.
Kalvin Phillips is likely to start that game on the bench for Pep Guardiola, but will be hoping that early qualification in the UEFA Champions League means he will get some action in European competition further down the line.