'I did NOT take it lightly' – Kyle Walker opens up on heated clash with Arsenal coach following Manchester City defeat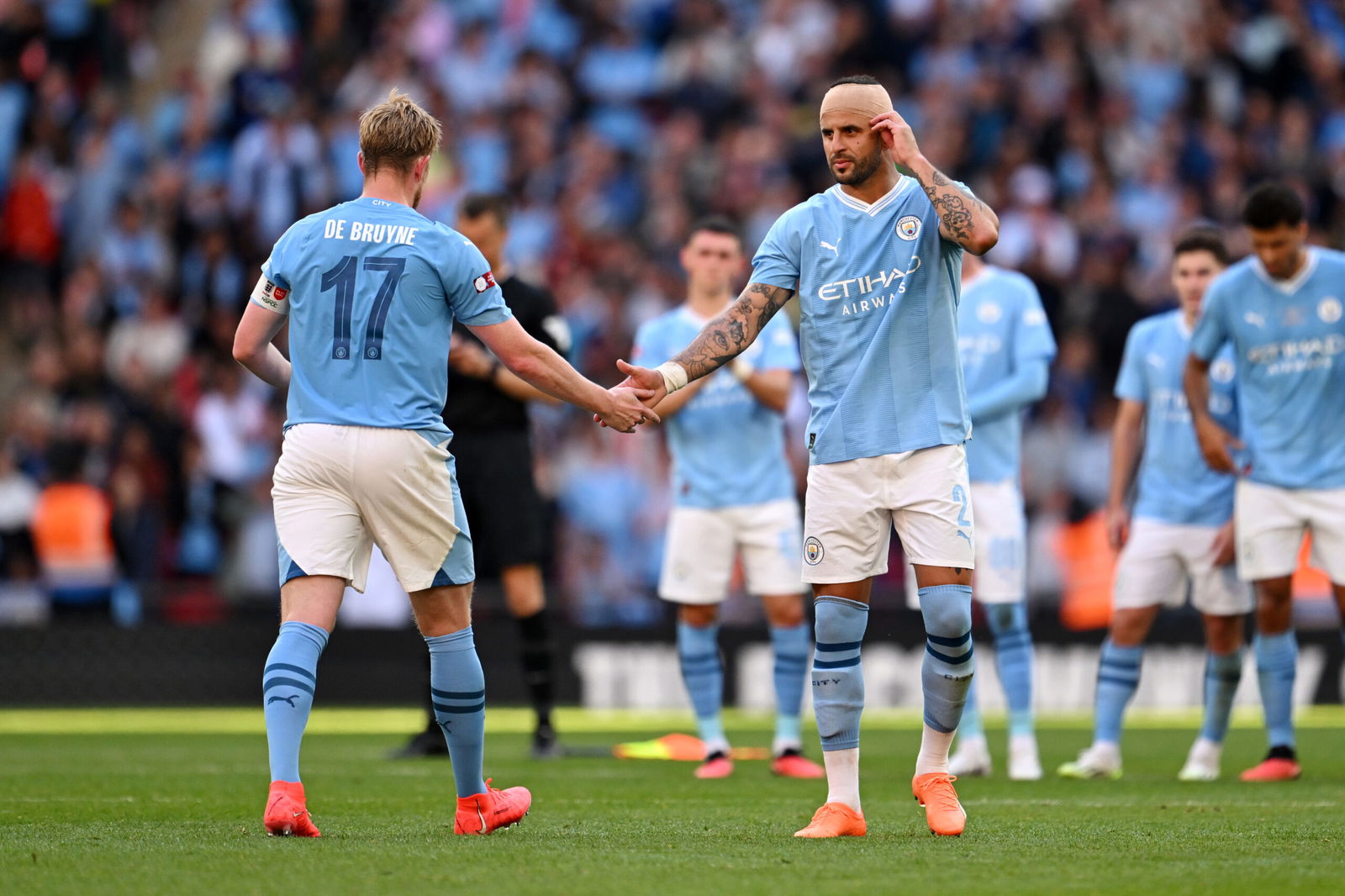 Manchester City vice-captain Kyle Walker has opened up on the heated clash with Arsenal's set-piece coach following defeat at the Emirates Stadium last week.
Pep Guardiola's Premier League champions fell to their third successive defeat in domestic action following the action against Mikel Arteta's side, courtesy of a late Gabriel Martinelli strike deflecting off the face of Nathan Ake.
That result left Manchester City in third place heading into the second international break of the ongoing season, sitting behind Arsenal themselves and the current league leaders Tottenham.
However, it was events following the final whistle that grabbed the attention of many, as Kyle Walker appeared to snub the offer of a handshake from Arsenal set-piece coach and former Manchester City backroom staff member Nicolas Jover.
Speaking while away on international duty with England this week, ahead of his nation's European Championship qualifier against Italy, Walker has opened up for the first time on the incident to offer clarification as to why things unfolded the way they did.
"I don't like losing," Kyle Walker admitted. "A couple of matches before, Nico (Jover), who worked for Man City, he did not want to shake hands when we beat them before."
Walker continued, "When we lost, he wanted to shake my hand and I did not take it lightly. Simple as that.
"I haven't been in touch because I have been concentrating on England but I will probably reach out to him, definitely. I will say, it was probably a bit too much."
Manchester City will be hoping to bounce back from disappointment in North London with victory this weekend, however the quality and threat posed by Roberto De Zerbi's Brighton & Hove Albion will certainly test Pep Guardiola's players to the maximum.
So far, City appeared to have emerged largely unscathed from the international break on a fitness and injury front, but still have three more fixtures to hold out for before a full assessment of outcomes can be made.
Following England's meeting with Italy at Wembley Stadium on Tuesday night, FIFA World Cup Qualifiers in South America are due to take place with Brazil facing Uruguay and Argentina taking on Peru.