Manchester City remain interested in signing of Bayern Munich midfielder ahead of 2024 summer transfer window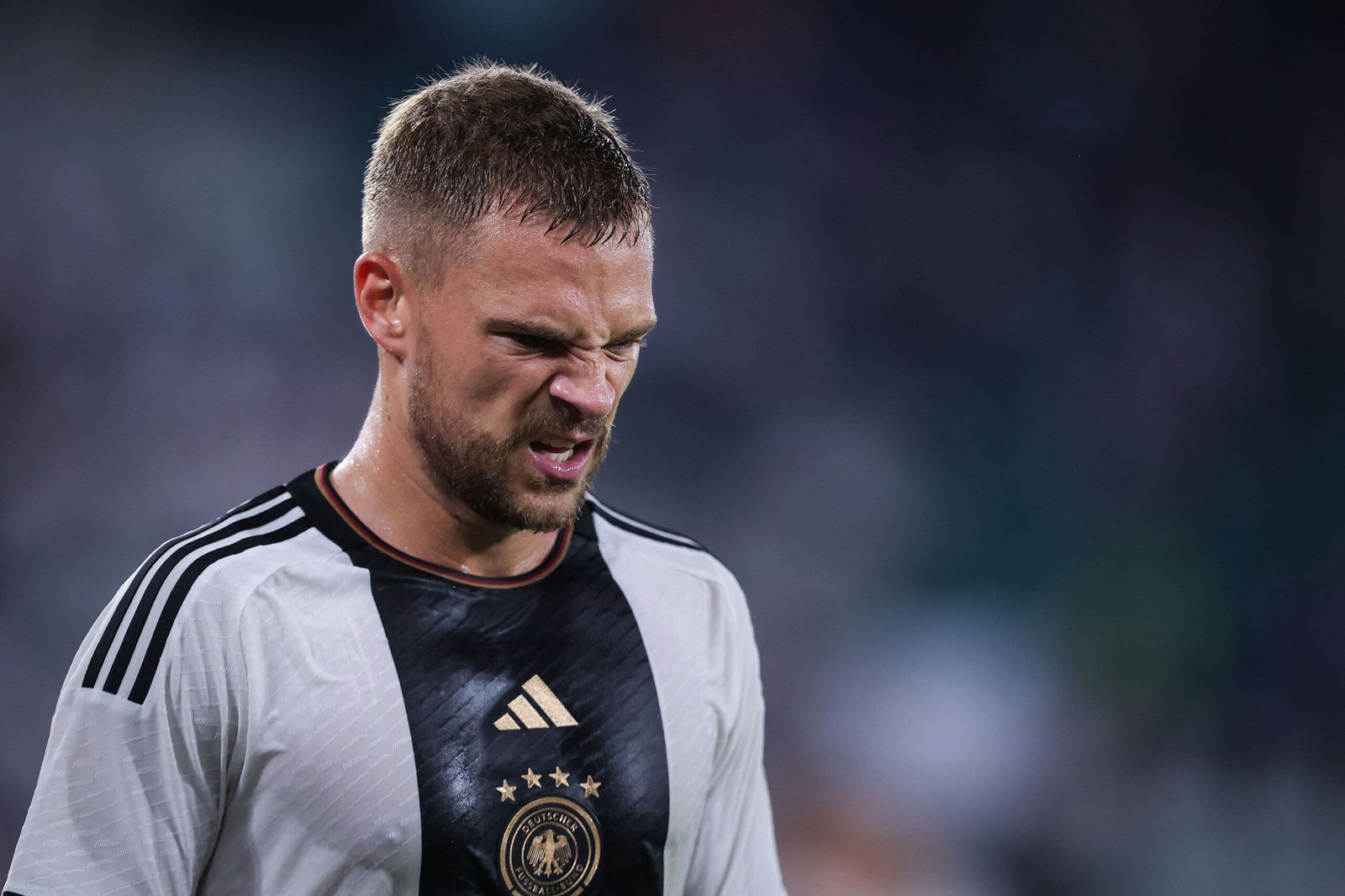 Bayern Munich and Germany midfielder Joshua Kimmich remains a player of interest for Manchester City, according to a new report.
Kimmich operates largely as a defensive midfielder for the Bundesliga champions, and at a time when many Manchester City supporters have been debating over a need for a capable back-up to mainstay Rodri, the German fulfils that quota to a high degree.
Joshua Kimmich has been a major hit since joining Bayern Munich from RB Leipzig in 2015, winning the Bundesliga title on eight-consecutive occasions, as well as claiming a UEFA Champions League crown in 2020.
Following a hugely successful and impactful spell with Pep Guardiola too, it now may come as no surprise to understand that the Manchester City manager may be looking to reunite with a player he moulded into one of the finest in his position during his tenure in Germany.
That is according to a new report by 90Min, who claim that Manchester City 'remain interested' in signing Joshua Kimmich from Bayern Munich and could firm up their interest in 2024 with the player set to enter the final 18 months of his existing Allianz Arena deal.
It is detailed that Manchester City rate the 28-year-old as one of the best midfielders in world football, while his positional versatility and ability to play in defence also makes him an even more attractive option for Pep Guardiola's side.
2024 could be a year of further change in Manchester City's midfield, with the current expectation being that the Premier League champions will seek an exit route for defensive midfield option Kalvin Phillips.
The England international has struggled for form and game-time, whilst also the ability to adapt to Pep Guardiola's style of play, and as such finds himself on the fringes of City's first-team just over 12 months after joining from Leeds United.
Joshua Kimmich would be an ideal replacement from the viewpoint of Manchester City, with the German international having the ability to cover more positions than Kimmich, and having the bonus of experiencing Pep Guardiola's demands in the past.