Inside Kyle Walker and Manchester City's dispute with Arsenal set-piece coach Nicolas Jover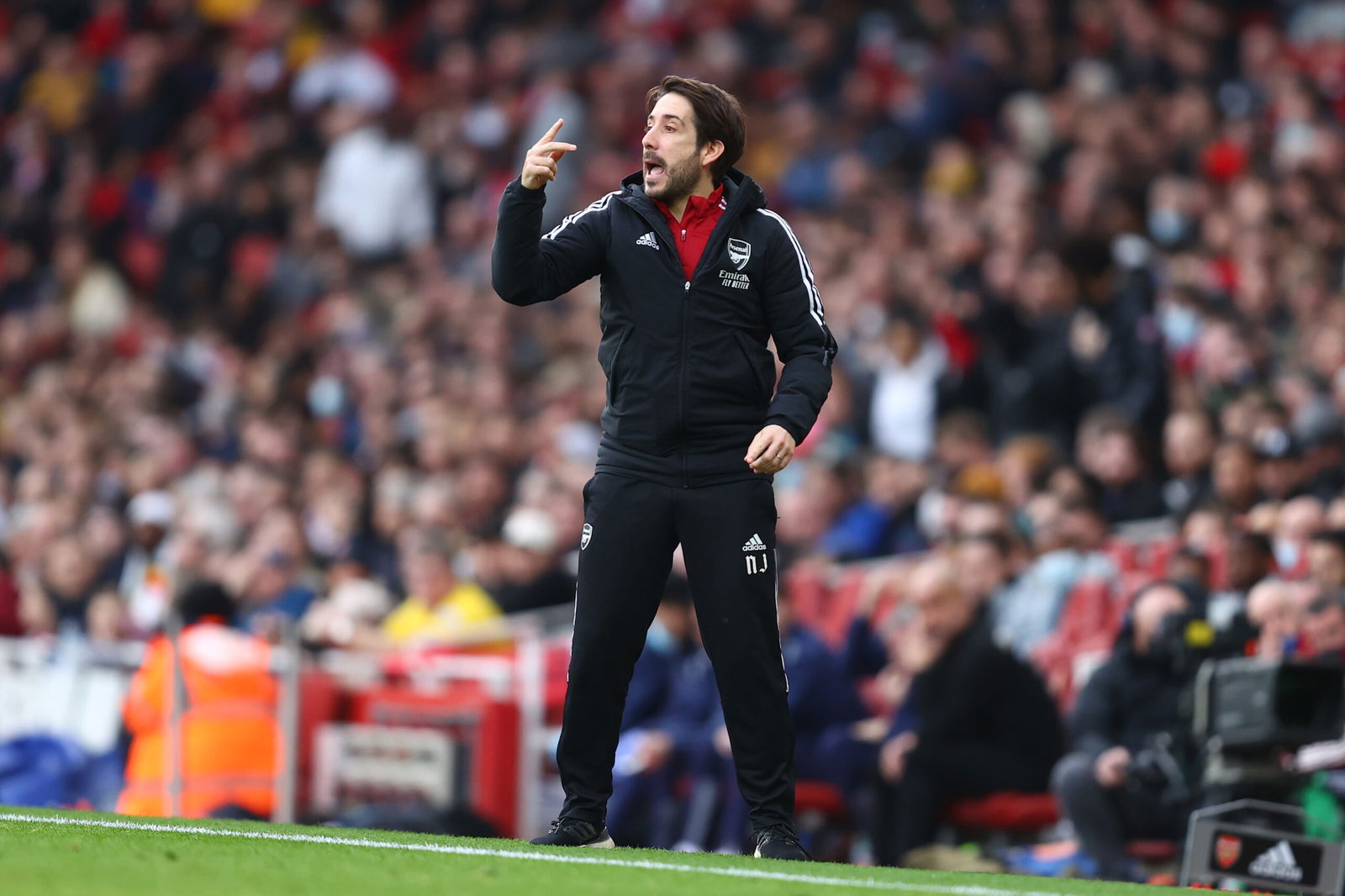 Kyle Walker and Arsenal set-piece coach Nicolas Jover became engaged in a heated confrontation following the Gunners' 1-0 win over Manchester City on Sunday.
A late strike from Gabriel Martinelli ensured that Pep Guardiola and his players made it three losses from three during the games in which defensive midfield mainstay Rodri was suspended following a red card against Nottingham Forest last month.
Manchester City now enter the second international break of the season in third place, with Arsenal and Tottenham sitting above them level on points and two clear of the reigning Premier League champions.
While the game was a tight and tense affair from minute one, and Mateo Kovacic's first-half tackles had Arsenal fans off their seats, it was affairs off the field after the full-time whistle that has sparked conversation around the contest.
Kyle Walker confronted former Manchester City staff member and now Arsenal set-piece coach by the entrance of the tunnel, after appearing to snub Mikel Arteta's assistant's offer of a handshake following the contest.
While conclusions were jumped upon across social media, a flurry of reports on Monday evening have seemingly highlighted the truth of the matter, with tensions having been created from last season between the relevant parties.
As per Simon Stone, the confrontation from Kyle Walker following the full-time whistle at the Emirates was sparked as a reaction to last season, when the England full-back went to shake Nicolas Jover's hand after a win for Pep Guardiola's side, but the Arsenal coach refused.
It is further explained that with the match outcome and roles reversed this time around, Kyle Walker did not see why he should shake hands with the former member of Manchester City's backroom staff.
Jack Gaughan of MailSport writes that Nicolas Jover's refusal to shake hands with Manchester City players after last season's Premier League meetings – both of which resulted in Arsenal defeats – was seen as disrespectful by the Etihad club.
MailSport quotes sources who brand the 41-year-old Arsenal coach as a 'hypocrite' for now actively seeking out Kyle Walker following a Gunners win. Jover is said to have kept his hands firmly behind his back and showed 'no interest' in shaking hands last season following defeats.
In a final detail, as per Martin Blackburn of The Sun, it is highlighted that Jover left Manchester City on good terms back in December 2021, and was wished all the best by his former employers.
As such, his reaction at the end of the two Premier League games last season came as 'something of a surprise' to Etihad Stadium officials, according to the report.
Manchester City manager Pep Guardiola remained coy on the matter during his post-match press conference at Arsenal, responding when questioned on the incident, "I know what happened but I don't want to say anything."
The Football Association (FA) have already confirmed that they will be taking no further action on Kyle Walker for the incident, having reviewed footage of proceedings following the conclusion of Arsenal's 1-0 win over Manchester City.
Such an outcome from the FA will come as a huge relief to Pep Guardiola and his coaching staff, having come out of a period of hectic team selection dilemmas as a direct result of fitness and injury problems, as well as Rodri's three-match suspension.