Pep Guardiola reveals his 'end' positional goal for Phil Foden… and it's not as an attacking midfielder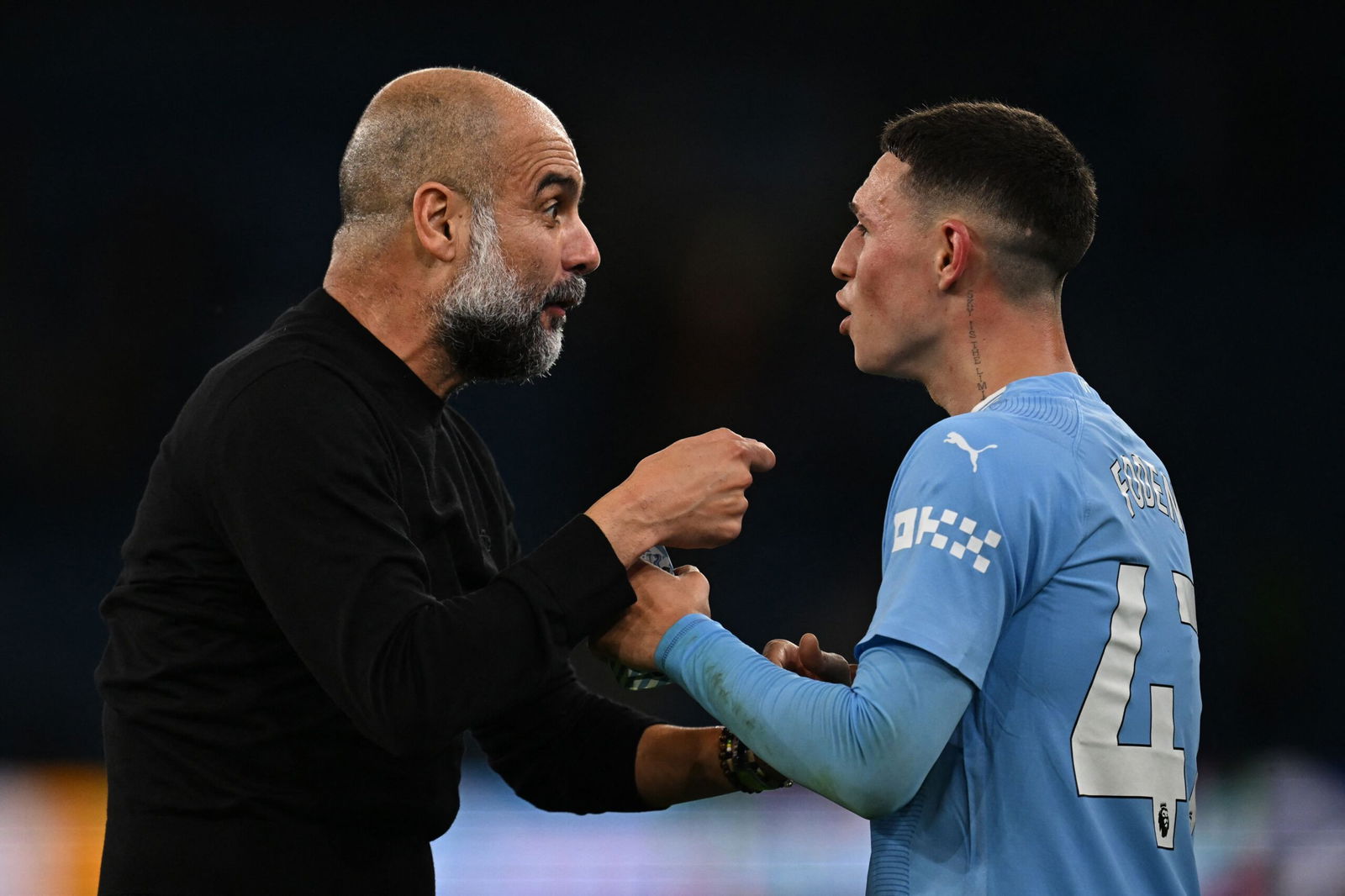 Manchester City manager Pep Guardiola has admitted that the end positional goal for Phil Foden is not as an attacking midfielder, speaking this week.
The England international thrived in midweek UEFA Champions League action, opening the scoring for the reigning European champions as part of an eventual 1-3 victory over RB Leipzig in Germany.
Phil Foden operated predominantly as an attacking midfielder at the Red Bull Arena in behind Erling Haaland, and inter-linking with both wide attackers and defensive midfielders in Rodri and Rico Lewis.
While England manager Gareth Southgate continues to work towards a system that enables Phil Foden to work in a central role for his side, Pep Guardiola has other thoughts and is already eyeing the next step for the Manchester City academy graduate.
Speaking during his pre-match press conference ahead of the weekend's Premier League showdown with Arsenal at the Emirates Stadium, Pep Guardiola admitted that he would ultimately like to see Phil Foden operating as a defensive midfielder.
"What I would like at the end is he plays as a holding midfielder, the two holding midfielders that play there too," Guardiola told the media. "For that, he needs to understand the game as a global, in everything, not just me."
"But, at the same time, he has this instinct, natural, like the big talents, in the final third, I'm not going to stop him. I'm not going to step and say, 'Don't do that!' Because he's unique. But at 16-years-old he was unique, at 17, at 18."
Pep Guardiola continued, "But as much as he grows as a football player, to add something in his game, because it will be better for him in the future. And hopefully in the time we are together, we can help him."
Phil Foden is expected to start for Manchester City at the Emirates Stadium on Sunday afternoon, although it remains unclear as to whether he will work in a central role alongside Julian Alvarez, or in a wider position.
The latter has experienced great success in the absence of Kevin De Bruyne, offering a major goal threat for Manchester City from midfield and from distance, and currently leads the way in goal contributions across all competitions for the Treble winners.
Both Julian Alvarez and Erling Haaland have registered a total of 10 goal contributions across all competitions, and the pair will be hoping to strike again on Sunday to ensure that Manchester City retain their place as Premier League leaders heading into the international break.