"We have to find a solution" – Pep Guardiola outlines plan to overcome key Manchester City concern ahead of Arsenal clash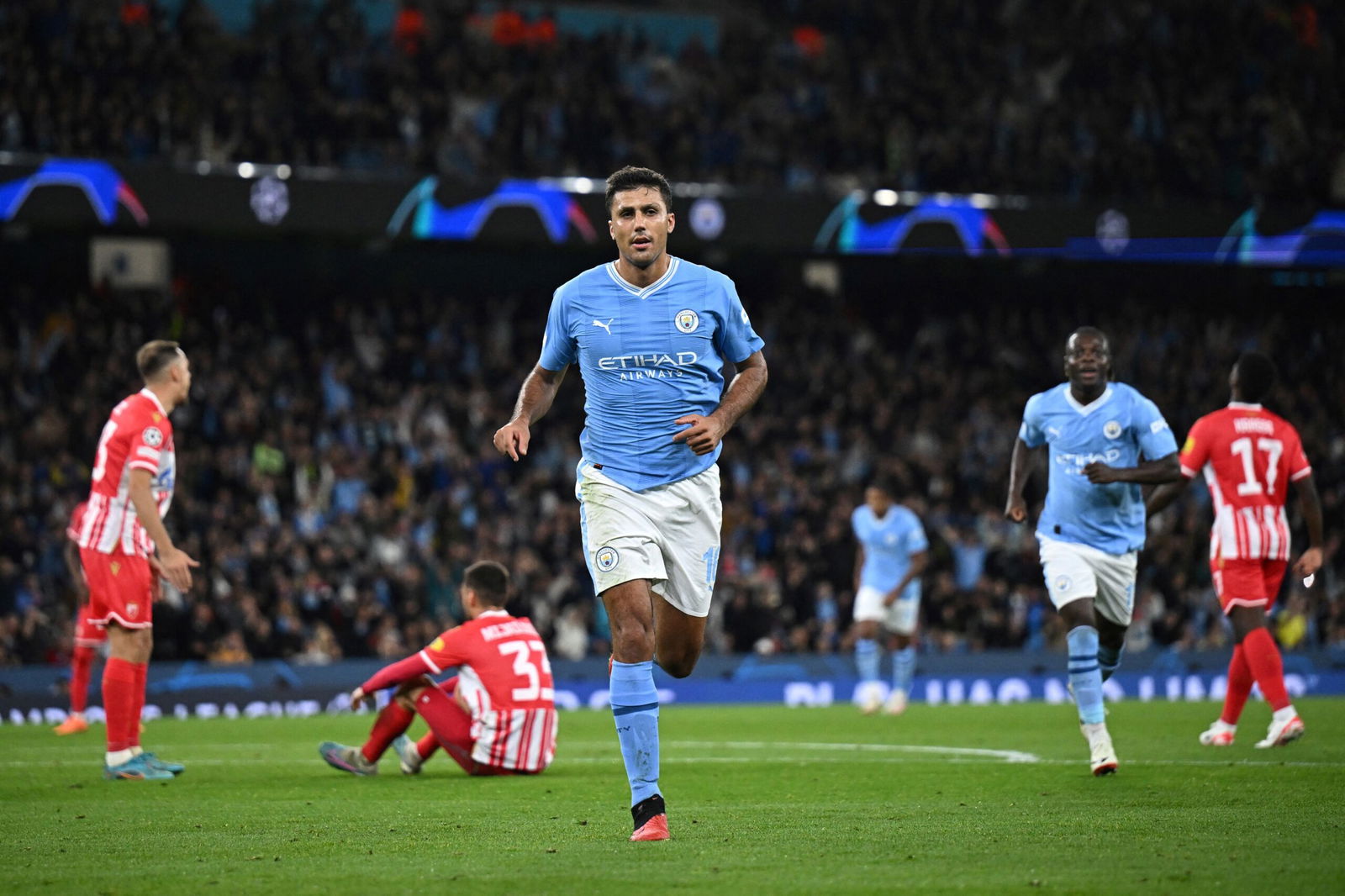 Pep Guardiola has revealed how Manchester City could try to manage without midfielder Rodri at the Emirates Stadium on Sunday afternoon.
Manchester City travel to North London to face last season's title rivals Arsenal in the Premier League this weekend, with the Blues looking to avoid back-to-back defeats in the league for the first time since 2018.
The treble-winners suffered their first loss of the campaign against Wolves last weekend, as Gary O'Neil's side inflicted a first Premier League loss on Manchester City, who had enjoyed an impressive start to the new season.
Manchester City's trip to Arsenal is the first of a series of upcoming key matches, with Premier League fixtures against Brighton, Manchester United, Chelsea, Liverpool and Tottenham all upcoming.
Pep Guardiola remains without Rodri for Sunday's visit to North London, with Manchester City having suffered defeat in the two matches the Spaniard has missed as a result of a three-match suspension for a red card against Nottingham Forest.
Rodri returned for Manchester City's win over RB Leipzig in the UEFA Champions League in midweek, but will miss this weekend's clash against Arsenal, a fixture the 27-year-old has scored twice in.
The midfielder's absence, alongside Kevin De Bruyne for the fixture, is a major blow to Manchester City, who also remain without John Stones due to a long-term injury problem.
Speaking ahead of the trip to the Emirates on Sunday, Guardiola revealed how Manchester City could look to counteract the absence of Rodri.
"We will see what happens. I start to talk today with my staff, we have to analyse, we train this afternoon and prepare tomorrow.
"Rodri is one of the two or three best holding midfielders in the world, so his influence on the team is going to be big. But he's not there. We've coped with absences in the past and we'll have to adapt.
"The team spirit and relation is much more important than any tactic. If you have a good relation, if one player makes a mistake, your team mate is going to help you.
"The relation is so important and when we have an absence as important as Rodri, we need to look deep inside us to solve it.
"We cannot start crying and complaining, we have to find a solution and 11 players will be trying to win in London."