Manchester City hold tactical 'hope' for Erling Haaland that could decide showdown against Arsenal this weekend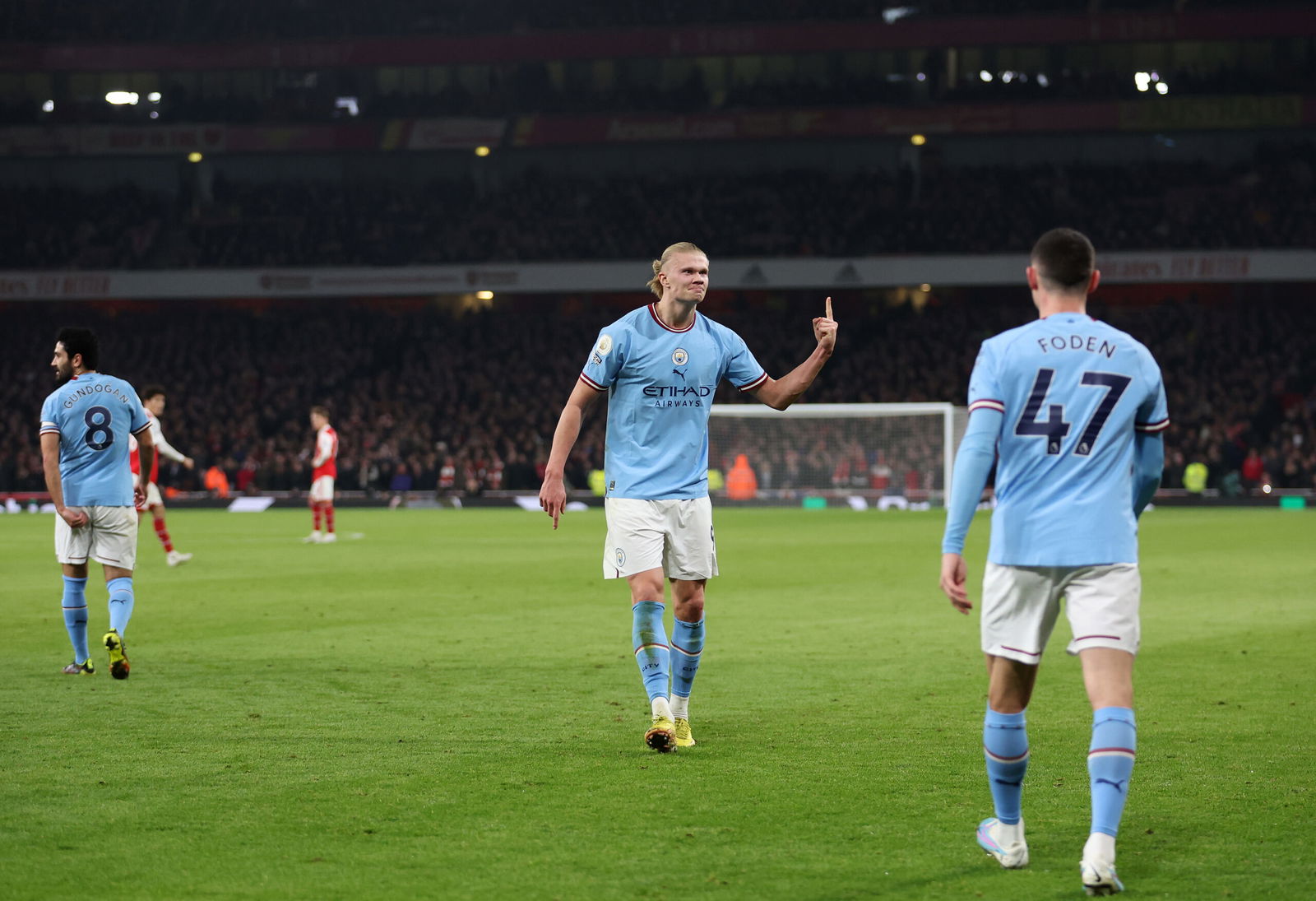 There is a feeling of 'hope' in a tactical sense at Manchester City concerning Erling Haaland ahead of their showdown with Arsenal on Sunday, a new report has detailed.
The Norway international has struggled to impose himself in recent matches for the Treble winners, and despite his impressive start to the season on a goalscoring front, many have expected the 23-year-old to have notched many more times than he already has.
For those watching Manchester City's recent performances closely, it is widely understood that Erling Haaland's problems to score more often in recent matches have stemmed from opposition sides double-marking Pep Guardiola's frontman.
While that has been a problem for the Norwegian in an individual sense, Erling Haaland's presence drawing in multiple players at once has allowed for his Manchester City teammates to find pockets of space themselves to take advantage of.
Ahead of the weekend's top of the table showdown with Mikel Arteta's Arsenal at the Emirates Stadium, there is reportedly a belief within Manchester City that things could change for Erling Haaland in offering the chance to find more chances himself.
As reported in a recent article by Jack Gaughan of MailSport, Erling Haaland will unsurprisingly lead the line for Manchester City against Arsenal at the Emirates Stadium on Sunday afternoon.
It is further detailed that there is a hope within Manchester City that Arsenal's expansive style will offer more space for Erling Haaland in attacking situations, and as such offer more of a threat for Pep Guardiola's squad than compared to recent outings.
Erling Haaland is likely to be complimented by Julian Alvarez in attack on Sunday, as the Argentina star looks to build further on the remarkable start to the season he has registered for himself.
Alvarez is one of several attacking and midfield players for Manchester City that have capitalised on Erling Haaland drawing in opposition defenders, as the former River Plate man notched once again in front of goal on Wednesday night.
Julian Alvarez provided the decisive strike against RB Leipzig that put Manchester City back ahead in the UEFA Champions League contest, before Jeremy Doku added to the scoring to complete a 1-3 away victory in a game where Erling Haaland remained goalless.