Arsenal left hopeful of major fitness boost as key star 'in contention' for Manchester City showdown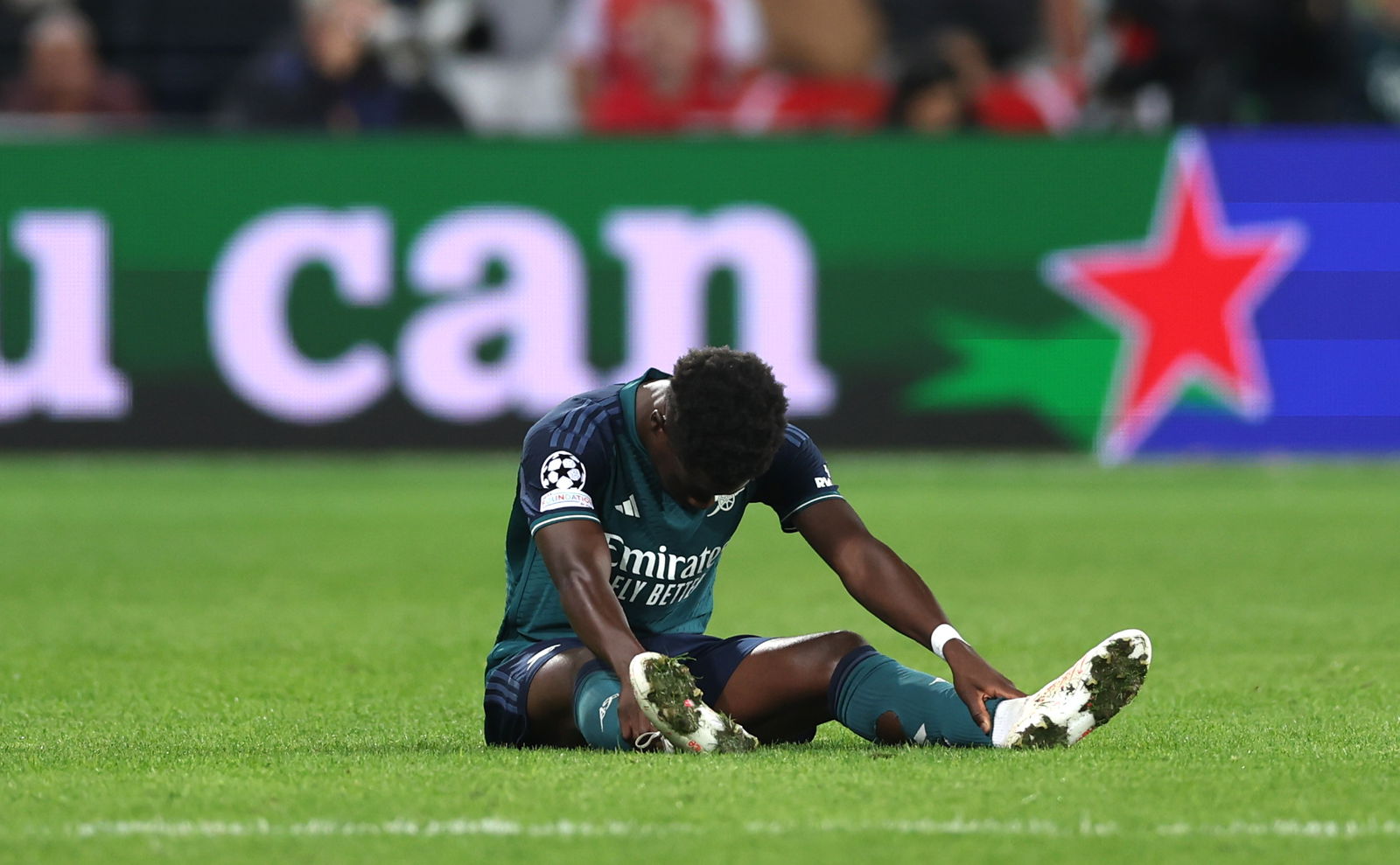 Manchester City may have to contend with Arsenal and England star forward Bukayo Saka this weekend, despite an injury scare in European action this week.
Saka was substituted in Arsenal's surprising 2-1 UEFA Champions League defeat to Lens in France on Tuesday night with a suspected muscular problem, throwing his availability for the weekend's contest into serious doubt.
Bukayo Saka became the latest Arsenal player to succumb to injury concern, after Declan Rice recently sustained to a back problem while Jurrien Timber is a long-term absence and Gabriel Martinelli battled with a thigh problem in recent weeks.
However, despite the concerns surrounding Bukayo Saka, fresh comments from England international manager Gareth Southgate has suggested that all may be well concerning the forward ahead of Sunday afternoon's mammoth clash.
Speaking upon the release of his England squad list ahead of the October international break, manager Gareth Southgate said of Bukayo Saka, "I can only go via what Mikel (Arteta) has said about the last few games. He is in contention for the weekend so we've obviously got a very important qualifier. We look after the players as well as any country.
"There's always a focus on our players because they are playing their club football, in the main, in England and then we are playing here as well. Whereas all the other countries call the players that are playing in the Premier League and nobody looks at how they look after them and how they train them."
Southgate continued, "When we have really good dialogue with all of their clubs, I think they pretty much all would agree that we probably give better feedback than every other nation. They have trust in us that we make decisions that are right for the long-term whenever we can.
"We only have 10 matches a year. And there's been times when… Bukayo, for example, we haven't always played. But there are certain key games where, if it's possible to have your best players, then you do want to have them.
"So we've got that responsibility of qualifying for the country but, I've been a player. I've never ever taken a risk on a player's physical wellbeing. And nor would I."
Manchester City will travel to the Emirates Stadium fresh off the back of a crucial victory in the UEFA Champions League, after a 1-3 away win in Germany over RB Leipzig moved them three points clear of their group.
City have been in fine form in the Premier League during the opening games of the season, registering wins in all but one fixture as they look to win an unprecedented fourth successive English top-flight title.
Despite defeat against Wolves at Molineux last weekend, Manchester City remain top of the Premier League table by a single point, after Liverpool fell to a 2-1 defeat away to Ange Postecoglou's Tottenham side.