Manchester City preparing to reward Erling Haaland with fresh long-term contract in major Real Madrid blow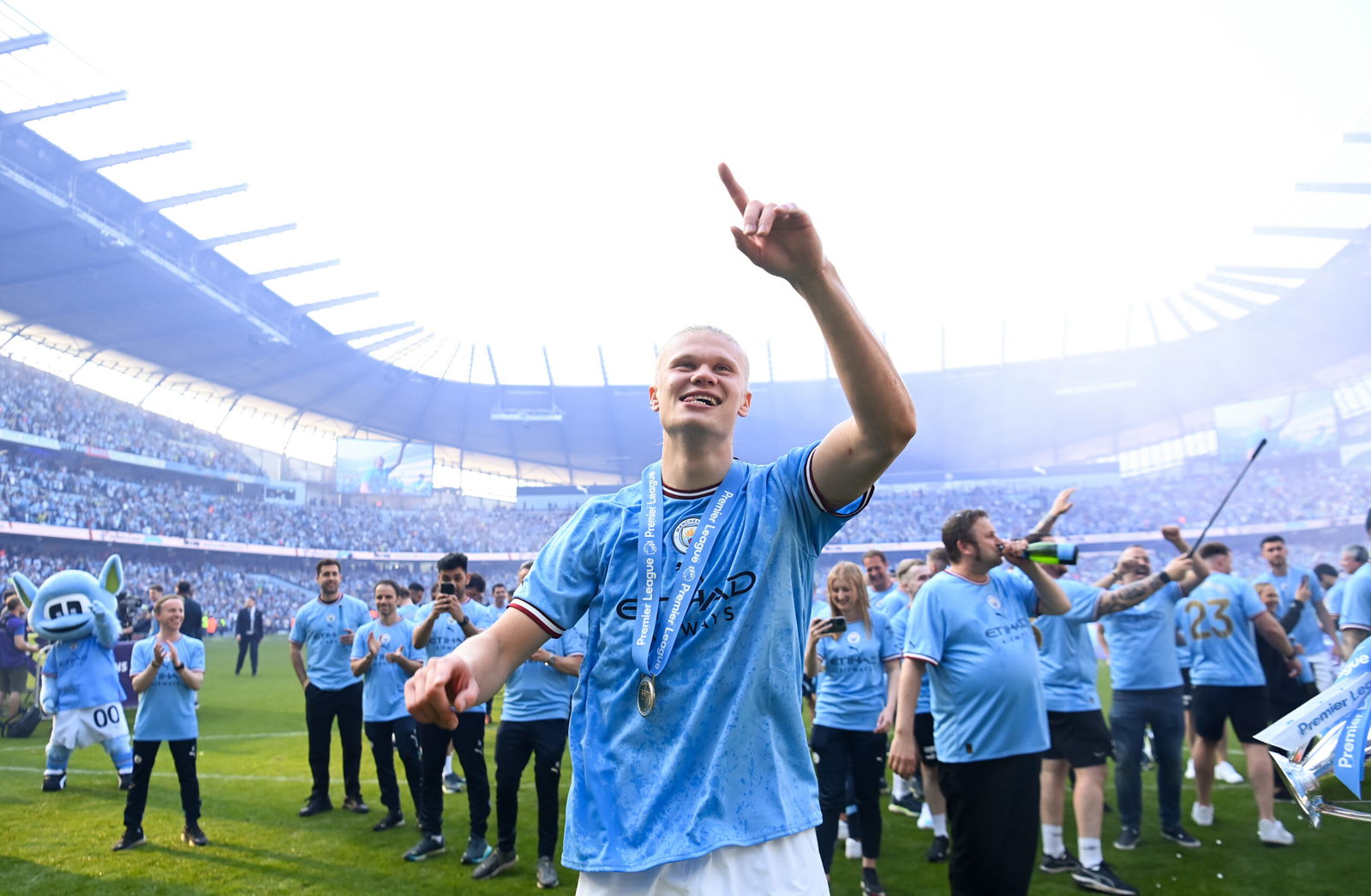 Manchester City are set to offer Erling Haaland a new long-term deal after an emphatic debut season at the Etihad Stadium.
The Ballon d'Or nominee has scored 60 goals in 63 matches for Manchester City, having joined Pep Guardiola's side from Borussia Dortmund for £51 million, despite intense competition for signature of the 23-year-old.
Real Madrid, Barcelona, Bayern Munich and a swathe of Premier League clubs held an interest in signing Haaland, who helped Manchester City to an historic treble during his maiden campaign at the Etihad Stadium.
Haaland, who smashed the Premier League goalscoring record last season, netted 52 goals in 53 matches across all competitions, and scored six hat-tricks.
The Norwegian has scored eight goals in 10 appearances so far this season, and played a pivotal in role in Manchester City winning the UEFA Champions League, scoring 12 goals during the Blues' victorious European campaign.
The 23-year-old signed a five-year deal upon moving to east Manchester last summer, and Guardiola's extension in November reportedly led to the removal of an exit clause within the forward's current contract.
Haaland, who recently became the first player since Ruud van Nistelrooy to win the prestigious PFA Player of the Year award during their first season, was also named the UEFA Men's Player of the Year, FWA Footballer of the Year and Premier League Player of the Year.
Following an incredible campaign, Manchester City are planning to open contract renewal talks with Haaland, in the hope of agreeing a new contract until 2028 and beyond, according to Jack Gaughan.
A new contract would see an increase to the 23-year-olds current £400,000-a-week wages, and would be a mighty blow to Real Madrid, as the La Liga club remain interested in signing the record-breaking striker.
Manchester City are pushing to extend the Norwegian's deal, having been 'delighted' by how the 23-year-old has settled into life at the Etihad Stadium, and his fit within the first-team dressing room, reports Simon Bajkowski.
The treble-winners are planning to step up efforts to agree a new long-term deal with the striker, seeking to 'further tie down' a remarkable footballing asset.
A fresh deal could also include a release clause according to the Daily Mail, with Manchester City having previously agreed to the insertion of two in the player's initial contract.
Amid reports of contract extension talks, a club source told the Telegraph: "At the right time, we'll talk about his future with us but we would like him to stay over many years. It could gather pace over this year but [there's] nothing formal yet.
"Erling's happy to be here, we're happy to have him, it's working well, he's fully integrated into the team.
"We talk about his goals but what he brings to team goes beyond goals. His humility and willingness to improve doesn't get discussed enough, the way he works with his teammates.
"He's not focused on his own individual records, he wants to win as a collective and that's what makes him a brilliant player for us to have."