'There are no twins in football' – Pep Guardiola offers brutally honest assessment of Kalvin Phillips and Rodri comparisons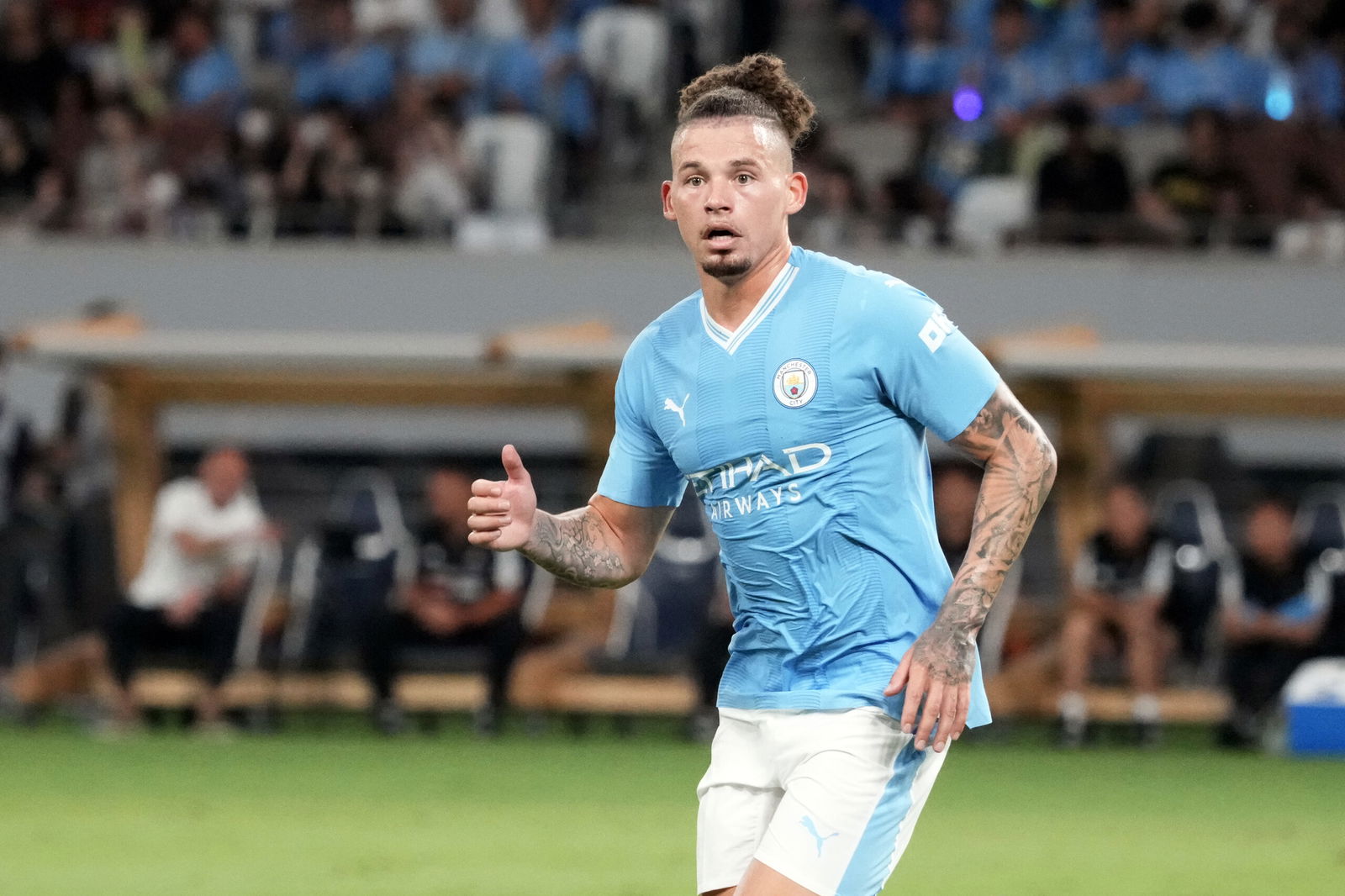 Kalvin Phillips is expected to be granted an increased role in the Manchester City starting line-up following Rodri's three-match ban for violent conduct.
The club's mainstay at the base of their three-man midfield received a straight red card during the 2-0 win over Nottingham Forest on Saturday afternoon, having been adjudged to have raised both hands towards the neck of opposing midfielder Morgan Gibbs-White.
As such, and following Manchester City's decision not to appeal the on-field punishment, Rodri will now miss the club's Carabao Cup third round tie against Newcastle United, as well as two Premier League away trips against Wolves and Arsenal next month.
The absence of the Spain international is now expected to spark an opportunity for Kalvin Phillips to try and impress with his own qualities in the Manchester City first-team, following a hugely difficult start to life at the Etihad Stadium.
With game-time limited to very few minutes since arriving from Leeds United last summer, Pep Guardiola has been asked during a recent press conference just how much he admires the England international's training levels despite his exclusion from regular starting line-ups.
"We knew it when he was in Leeds, we asked a lot with his mates, he was an exceptional guy," Guardiola said after the 2-0 win over Nottingham Forest on Saturday afternoon. "I know sometimes he struggles for some things that we need, in small spaces to be quicker, and other ones has another type of quality.
"But in the game today (against Nottingham Forest on Saturday), what we needed, to be there, to win the second-balls, to keep the balls, to make actions to the by-line, the personality in long balls, in the corners, because we knew it with a lot of crosses in the way they play – he gave us a lot."
Guardiola continued, "When you have this spirit with the team, and everyone this season, it's amazing. What we have in all the guys, everyone makes his contribution, and that's why right now we are still where we are."
Comparisons are often made between the former Elland Road star and Manchester City's world-beating option at the heart of their midfield in Rodri, however Pep Guardiola has insisted that Kalvin Phillips must simply improve on himself, as opposed to trying to model his game on his teammate, or replicate Rodri's abilities.
"He has to see Kalvin Phillips. But of course, being outside, sitting and seeing the players, and what we are looking for in the training sessions, in the meetings, and seeing that helps a lot," Guardiola said ahead of the Carabao Cup third round tie against Newcastle United on Wednesday night. "But every player has his own specifics. We brought Kalvin here for his quality. There are no twins in football. Every player has his own personality and quality."
While many believe that new signings at Manchester City often take a year to acclimatise to Pep Guardiola's style and ways of working, Kalvin Phillips was strongly linked with a departure from the club over the summer window.
It is understood that City themselves were open to the idea of the midfielder leaving on loan, with the likes of West Ham, Newcastle, Liverpool, and Fulham holding varying levels of interest in the player, as well as Bayern Munich at one stage.
Ultimately, Kalvin Phillips opted to stay at Manchester City and fight for his place, despite there being no guarantee of improve minutes, a desire that Pep Guardiola says means a lot to him personally.
"He decided to stay, the club spoke with him and for the fact that maybe he had not much minutes, and he wanted to stay. He will be a father soon, so he wanted to stay here. It's okay, it's perfect. He's a lovely person. (Does it mean a lot?) Yeah, of course. Of course!"