Plane travel complaints, Kalvin Phillips news, captaincy confusion – Embargoed Section: Pep Guardiola's pre-Newcastle United press conference part two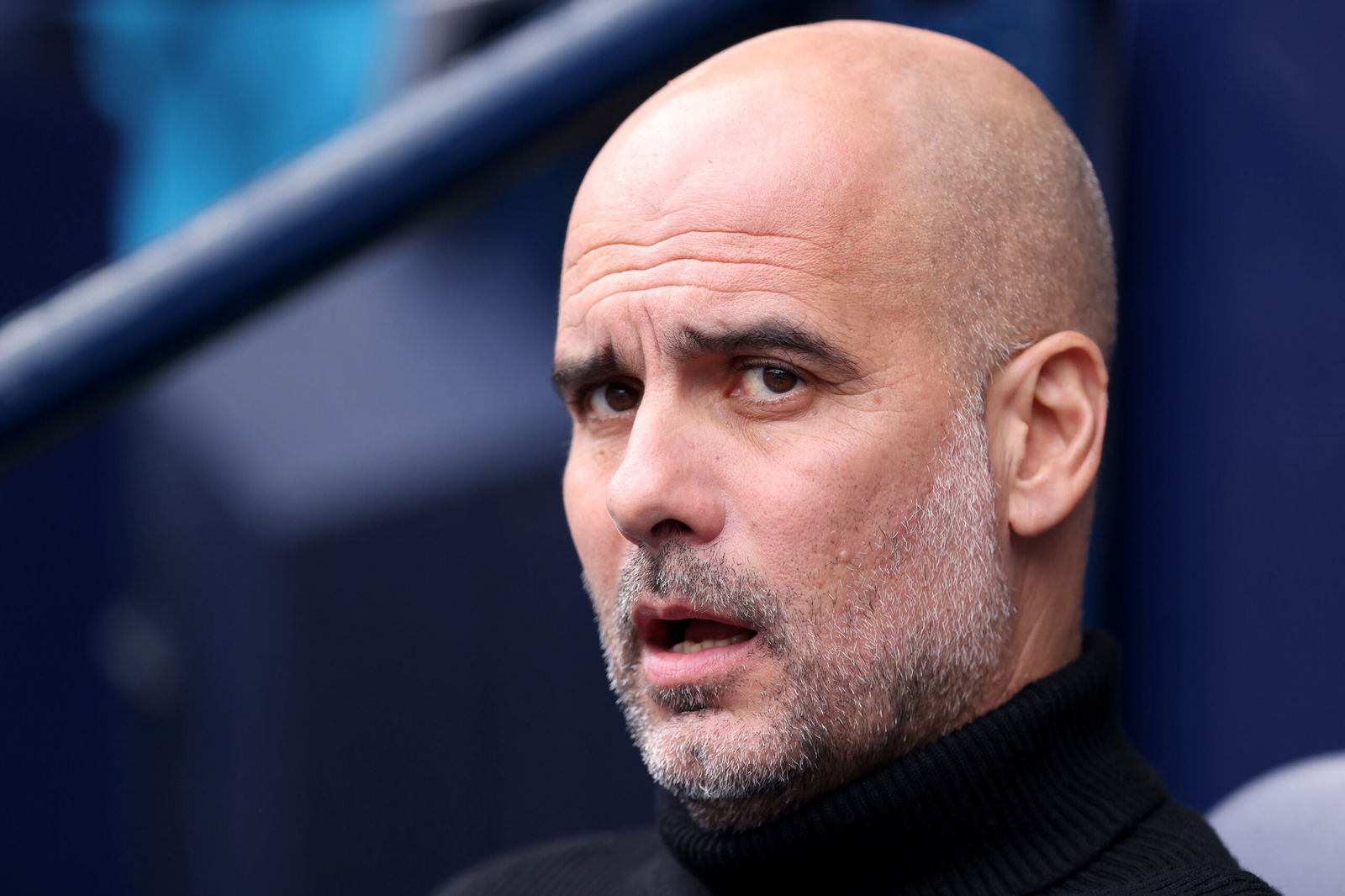 It's time for part two of Pep Guardiola's pre-Newcastle United discussion with the media from Tuesday afternoon.
Manchester City are looking to get their Carabao Cup adventure off to a winning start by reaching the fourth round of the competition, but face a challenging third round contest away to Newcastle United on Wednesday night.
City come into the game off the back of yet another Premier League victory, making it six wins out of six in the English top-flight victory, but lost defensive midfield mainstay Rodri through a straight red card for violent conduct.
While the Spanish international may not have started the League Cup third round clash anyway, he is now banned for the trip to the north-east, the weekend's contest at Molineux against Wolves, and next month's mammoth clash against Arsenal.
Eddie Howe's Newcastle come into this one off the back of a 0-0 draw at AC Milan in their Champions League debut, as well as a remarkable 0-8 victory against Sheffield United at Bramall Lane on Sunday evening.
In part two of Pep Guardiola's pre-Newcastle United press conference, the City boss discussed issues surrounding travel arrangements for the trip north, an update on Kalvin Phillips' personal life, and confusion over the club's captain at St James' Park.
Here is every word from the embargoed section of Pep Guardiola's pre-Newcastle United press conference at the City Football Academy from Tuesday afternoon!
On the impact of a two-legged semi-final in the League Cup on other competitions
"This competition in this first round, second round, is perfect for when you have a full squad, ready – that's perfect. Perfect. A few players don't play, and they can get rhythm. But in the situation that we have, we have to approach differently and prioritise another things.
"What we want to try to do is not perform bad, or not perform who we are in terms of principles and who we are as a team, like it happened last season against Southampton; the worst game that I've played as being manager of Man City, by far. I didn't recognise anything about that.
"You can lose, of course you can lose, full credit to Southampton in that game. But you have to be a minimum, this is the only thing I want in my team every single game and every single competition. Tomorrow it's going to happen, I'm pretty sure of that. But, Kyle Walker is exhausted.
"They play with us, and they play 90 minutes, and 90 minutes (with the England national team), and now lately playing up and down like a full-back. Before as a full-back it was more control in the middle, so he spent a lot of energy. He has to rest, otherwise he will be out for weeks, and we don't want that."
On the importance of winning the Carabao Cup, and the opportunity to hold all trophies available at one time after the FIFA Club World Cup
"I don't think of FIFA (Club World Cup), I think tomorrow we have the game and we have to try to do it, now I'm not thinking to win the Carabao Cup. I arrive in previous seasons, 'Oh, we are already in the quarter-finals? If we win, we are one step to go to Wembley again'. After that, okay, the guys see the final being close, and after they do everything.
"But now it's not the case, and last season. It's just about playing the game, doing well, it would be good for the players who didn't play much minutes, and the rest can try to handle the minutes to arrive well, because after we cannot come back by plane because of a problem for something of the planes, we don't have planes to travel back, so we have to take a bus, which is two, three hours later, we arrive here so, so late.
"And after, the day after, Thursday we arrive, and Friday we have to travel to Wolves. That's why you have to think about that time, and after we go to Germany to play Champions League, and it's a really, really important game for us, because we know what it means to be able to win there for qualifying for the next stage, and this is what we have to do."
On whether it's normal to not have a plane to travel
"I don't know what happened. The team manager told me it happened to the previous one, we could not… to go to London, I think against… I have a bad memory, sorry guys. But we could not come back with a plane. It's not a problem with a bus, but we arrive much, much later than we expect and it is what it is."
On how much Kalvin Phillips is made to speak to Rodri and study his game
"No, he has to see Kalvin Phillips. But of course, being outside, sitting and seeing the players, and what we are looking for in the training sessions, in the meetings, and seeing that helps a lot. But every player has his own specifics. We brought Kalvin here for his quality. There are no twins in football. Every player has his own personality and quality."
On transitioning from Marcelo Bielsa's style to Manchester City's
"I think Marcelo (Bielsa) gave Kalvin (Phillips) the best of Kalvin in his career. I would love to have done with Kalvin with what Marcelo has done to him. But it is what it is. We have a specific way to play, sometimes he struggles with a few things, like the game, the previous one (against Nottingham Forest) was perfect, it's his biggest quality. But he's open-minded, always wants to learn, always wants to help, and this is what we'll try to do."
On whether he stills thinks the Carabao Cup should be cut to ease fixture congestion
"Not at all. Full respect for the Carabao Cup. It's a lot of games, it's another situation, but… How many years playing as the Carabao Cup, before it was a previous name of the competition, since this century, how many? All the time. So, we have to play it.
"It's a lot of games, yeah, but there are a lot of games for many reasons. Again, it's not about that, I would love when we finish the season to have time to refresh. I would like to see this for all the teams that play a lot, a lot of competitions. Between seasons, more time. A little bit of a break in winter time, like now we have, before we didn't have it. That's all.
"The rest? Always the FA Cup is important, the Carabao Cup is important in this country. So go for it! It is what it is."
On whether he thinks the Carabao Cup should be taken out of the schedule
"The competition itself? It's not going to happen. (Do you think it should happen?) No, no, no, no, no. For me, it's okay."
On whether he was impressed by Kalvin Phillips wanting to stay
"Yeah, he decided to stay, the club spoke with him and for the fact that maybe he had not much minutes, and he wanted to stay. He will be a father soon, so he wanted to stay here. It's okay, it's perfect. He's a lovely person."
On whether that means a lot to him that a player shows desire to stay
"Yeah, of course. Of course!"
On the travel arrangements for Newcastle, coming back after the game on a bus
"Yeah. We travel tomorrow (Wednesday), after the game we'll take a bus and come back, yeah. (What time will you get back here?) Not early, but I didn't see the schedule, the plan, I didn't see it."
On the opportunity for young players
"All the players in our squad are ready, and unfortunately from the second team we could not take a few of them because we sold a lot of them, and still they are not ready to play with us. So that's why I have to give time to them to develop, it's not just the fact that they're from the Academy to bring them there, no.
"I spoke with Txiki (Begiristain), I spoke with Brian (Barry-Murphy), still they are not prepared right now because the Academy is generations, and they need a little bit of time to grow up."
On none of Manchester City's captains being available
"Now is today. But they have a training session this afternoon (on Tuesday), I know them and maybe they come and say, 'I'm fresh, I want to play a few minutes, I want to play'. Maybe they play. After the game (against Nottingham Forest), I said maybe they have to rest because of the minutes. Rodri, for example, cannot play but just in case he was not sent off, he would not have played from the beginning. But we'll see, we have training this afternoon, and we'll see."
On if there is a way to choose the next captain
"I don't know, I don't know who is the next captain. Yeah, that's true. All five are out, no? Yeah, Bernardo (Silva) is out, and Rodri, and Ruben (Dias), just in case they don't play… We'll find another one, I don't know which one, we'll find."
On how many players would confidently be chosen as being physically fine to play against Newcastle
"I have to see in training. Still I have a plan, a little bit the way we want to play, and the players who are going to play, but not a complete starting eleven. I want to see the team training, I will talk to them, and we will see. Tomorrow we will take the decision. Tomorrow night, it's not at 3PM, it's at 8PM, so we have more time to recover, so we will see."
On whether risks will have to be taken with some players
"No, I don't want to take risk. (No Academy players, so surely you'll have to?) Some players, even if they're maybe tired, they have to play, definitely. But it is what it is. We sold a lot of players from the Academy, and they are still so young to play Newcastle away."
On chances of seeing Oscar Bobb
"Yeah, he has a chance. (What do you expect from him?) Be himself, we know him, it doesn't matter how he performs. Try to be himself as best as possible."