Jack Grealish and Mateo Kovacic fitness updates, Kalvin Phillips starting place revealed, winning the Treble again – Every Word: Pep Guardiola's pre-Newcastle press conference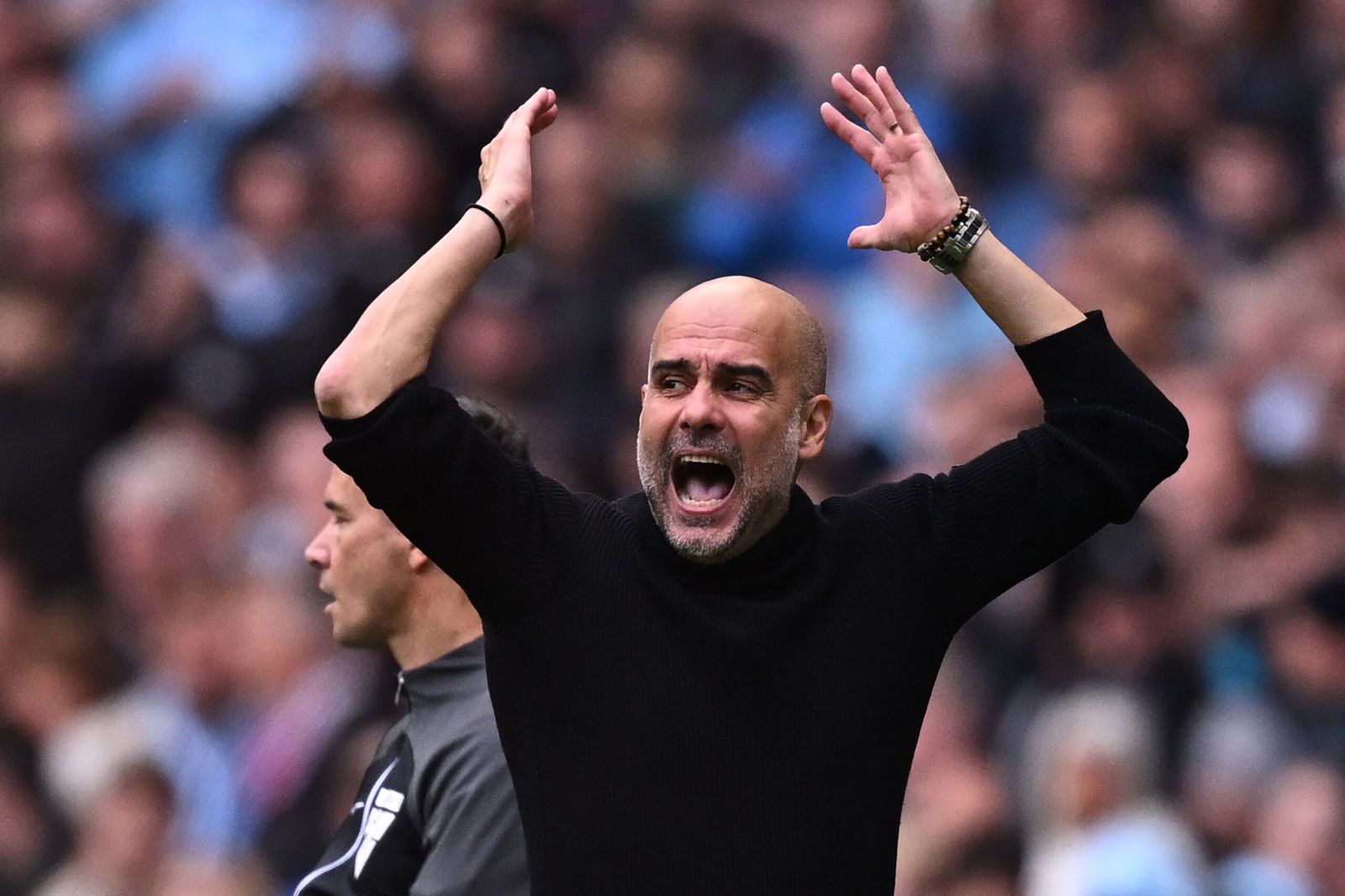 Manchester City's Pep Guardiola faces the media once again, this time ahead of the club's start in the Carabao Cup as they take on Newcastle United away from home.
The Catalan coach has further maintained the club's exceptional start to the new season after he returned from his own personal health and fitness problems earlier this month, defeating West Ham, Crvena zvezda, and Nottingham Forest.
Manchester City's dominant first-half of action against Steve Cooper's side at the Etihad Stadium last weekend resulted in two goals inside 15 minutes, as Phil Foden and Erling Haaland had seemingly put the game beyond any doubt early on.
However, within 60 seconds of the restart following the half-time interval, Rodri ensued chaos as City's mainstay in defensive midfield saw a straight red card handed to him for violent conduct, after engaging in an altercation with Morgan Gibbs-White.
Rodri's three-match suspension only adds to fitness and injury problems for Manchester City heading into a crunch run of fixtures across the coming weeks, as he joined Kevin De Bruyne, John Stones, and Bernardo Silva in almost certainly missing out the midweek contest.
City have been buoyed by a number of returns to first-team action in training and on the field, as Jack Grealish made his return against Nottingham Forest – coming on from the substitutes bench – while Mateo Kovacic is understood to have now trained with the first-team squad.
The starting place of Kalvin Phillips this week, the fitness of Jack Grealish and Mateo Kovacic, as well as the format of training sessions during a busy schedule were among the topics addressed by Pep Guardiola during his press conference at the City Football Academy on Tuesday afternoon.
Here is every word from the boss ahead of the midweek Carabao Cup third round contest against Newcastle United at St James' Park on Wednesday night!
On Kalvin Phillips' starting place as well as fitness and injuries
"Yeah, he (Kalvin Phillips) will start."
"Jack (Grealish) is much better, Mateo (Kovacic) as well. I don't know how many minutes (they will play), from the start of second half, but they are going to get minutes."
On the chance for Kalvin Phillips
"Yeah of course, but not just this week, for many, many times since he arrived, he's been really important. His consistency, he does everything in the game after what happened against Nottingham (Forest), it was more defensive, resilient, defend and he helped us breathe.
"The important thing is when you act in the smaller spaces, we try to help him. The game tomorrow is important and every single game, I'll decide what's best for the team."
On how to deal with injuries
"Don't think about much, it's just what's next which is Newcastle. Now is an exceptional situation, a lot of players are injured and a lot have played a lot of minutes and they have to rest.
"Tomorrow is important but Wolves, Arsenal and Leipzig, they are much more important. I have to take into consideration the effort in this period and the injuries or we're going to be in trouble."
On the format of training sessions during the busy period
"Recovery, five, 10 minute training sessions, that's all. You can not train, not much, but we are used to it. Last season was the same, maybe we have two or three more games with the World Cup but otherwise the same. We are used to it."
On Phil Foden and Manchester City's players wanting to win the Treble again
"Phil (Foden) is so young, you understand with the time. It's nice to have the ambition, but ambition has to be the next game. In May, if you're still in the competitions, you can think about it, but thinking about it now in late September can be a mistake."
On the mental challenge, as well as the physical challenge
"I don't think the problem is mentally, because all the players, what they want is to fight for the titles. The problem is the lack of rest, mentally especially, this is the problem. Seasons come with a few weeks off, this isn't the problem.
"But the players are happy to play and win the games, fighting for the titles. The problem is the lack of rest over years and years. With Champions League (becoming) longer with more teams, this is what it is."