Five Things Learned: Manchester City 2-0 Nottingham Forest (Premier League)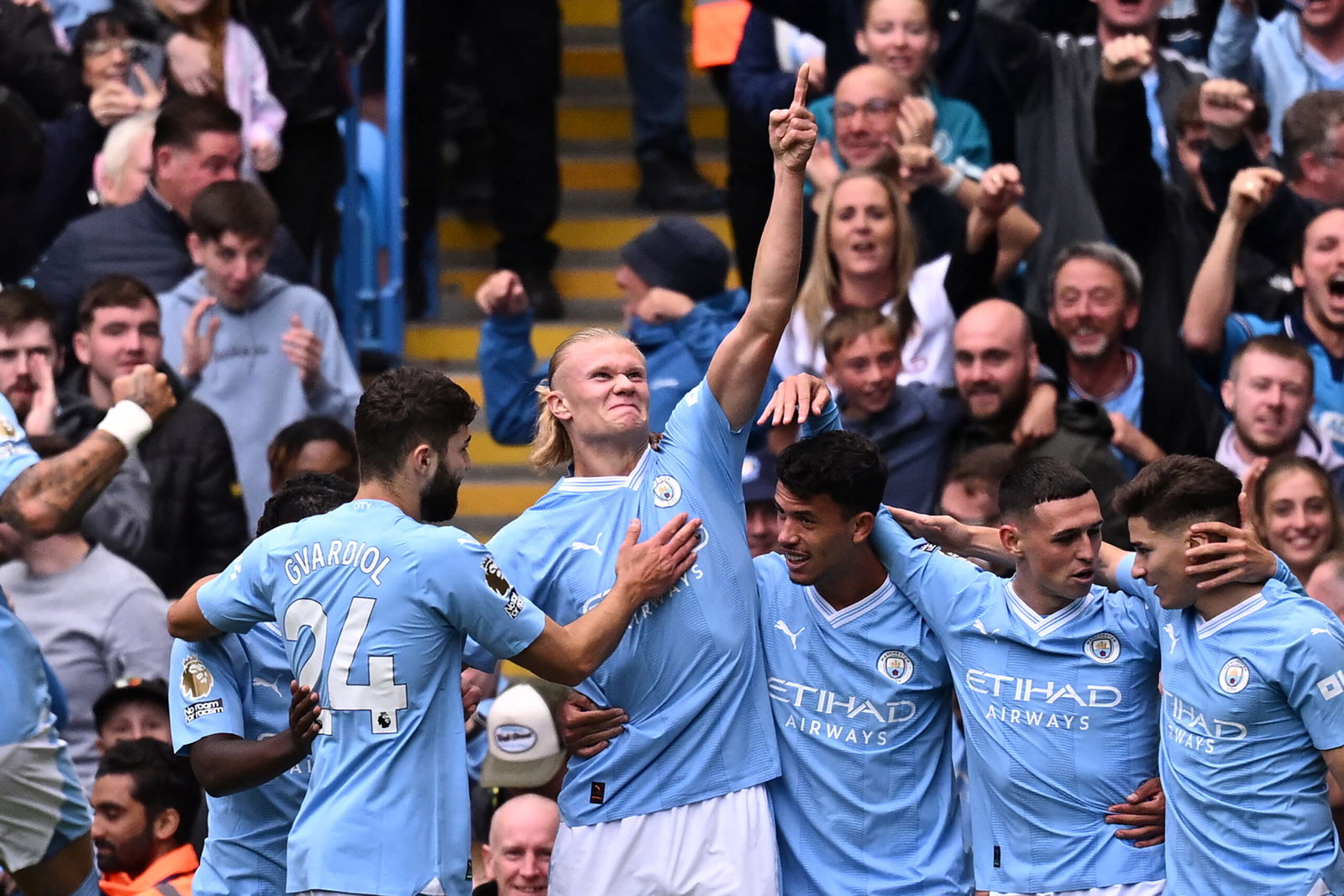 Manchester City emerged victorious with a 2-0 win over Nottingham Forest, in a heavily contentious afternoon for the Champions.
Pep Guardiola's side earned their sixth consecutive league victory following their triumph over Forest, but it was a less than comfortable afternoon for the home side, who had to overcome obstacles to remain victorious.
It was a fast start by the Blues, converting early on in the game, as Rodri fired a ball out to Kyle Walker, who neatly tapped it back to an on-rushing Phil Foden, who lashed the ball past Matt Turner in the Nottingham Forest goal.
Manchester City swiftly doubled their lead after 14 minutes, when summer signing Matheus Nunes lofted the ball into the penalty area, meeting the head of Erling Haaland who headed home with aplomb.
City remained in cruise control for the rest of the half, dominating possession and remaining largely unscathed, testing the Forest goal along the way, but chaos ensued swiftly after the interval.
Less than a minute after the restart, a seemingly innocuous scuffle lead to a chaotic frenzy, one in which the typically level headed Rodri was at the forefront of, gripping an opponent in a very out of character fashion.
Rodri unsurprisingly saw red for his efforts, giving Guardiola's side a difficult remainder of the half as they had to play with a man down. Kalvin Phillips replaced Jeremy Doku, as the Englishman covered for Rodri following his sending off.
It was a cagey second-half for the Sky Blues, often quite tetchy as throw-ins were being cheered like goals, emphasising the task at hand while playing with ten men.
Some robust and resilient defending ensured that City did manage to see the game out however, as they extended their winning run and stayed top of the summit for another weekend.
With that being said, here are five things we learned from Saturday's unconventional victory at the Etihad!
That one is for you, Gareth Southgate.
As the England manager sat comfortably at the Etihad as a spectator for the second successive game, Phil Foden gave him exactly what he was looking for, with an emphatic early strike to break the deadlock.
Amidst the speculation regarding the best position for Phil Foden in an England shirt, the 23-year-old demonstrated his versatile capabilities, coming off the right and playing in a centred role.
The development of Foden since breaking-through into the Manchester City team has been remarkable, with Saturday's man of the match performance just another reminder of the excellence of the City star.
Airling Haaland
Comically, there have been some question marks over Erling Haaland so far this season. Haaland, who has scored 60 goals in 62 games for the club, added to his tally with a header against Nottingham Forest.
After missing a few chances against West Ham and Red Star over the last seven days, Haaland will have been a relieved man to get back amongst the goals, as he leapt highest and nodded home.
Pep Guardiola has been inisstent on his stance regarding Haaland, demanding that his players must keep feeding the Norwegian, which clarifies his opinion on the borderline ridiculous question marks over his centre forward's conversion rate.
Rodri… what are you doing?
Despite having a reputation as someone who oozes class, it was a moment of madness for Rodri on Saturday, who ultimately lost his head in thankfully untroubling circumstances on the day.
After his grapple with Morgan Gibbs-White, Rodri will now be suspended for the next three domestic matches, leaving him ruled out of three crucial away clashes; including a cup tie against Newcastle and an important away outing at the Emirates.
Pep Guardiola wasn't happy with the Spaniard following his outburst, admitting he is angry and that Rodri was forced to apologise to his Manchester City teammates after the incident.
It's time to shine for Kalvin Phillips
Since arriving in Manchester last summer from Leeds, Phillips has struggled to break into the side. Whether it's been injuries or poor form, the Yorkshireman hasn't quite grasped any opportunities since his arrival. However, it's now or never for Phillips in the absence of Rodri.
After a successful cameo following the departure of the Spaniard, which was preceded by a classy display in an England shirt against Scotland, Phillips will hopefully have the confidence to kick on and fill the void left by the suspended Rodri.
Phillips must seize his moment and prove to everyone why the club paid the money last summer, which will certainly be helped with the almost guaranteed run of starts the Englishman may be granted in the coming weeks.
A spirited champions' performance
It may not have been a "typical City" performance, but the Sky Blues showcased exactly why they are the treble-winners, with a monstrous mentality approach to their setback on Saturday.
The departure of Rodri left a gaping hole which would have given Forest a bout of confidence, but the threats of the away side were largely nullified, due to the resilient and ever determined City defence.
Turning their attention now to midweek, where Manchester City travel to St James Park to take on Newcastle, the determination shown on Saturday will hopefully be a kick-starter to their difficult run of upcoming fixtures.