Manchester City's 'official pay-per-view streaming platform' collapses into administration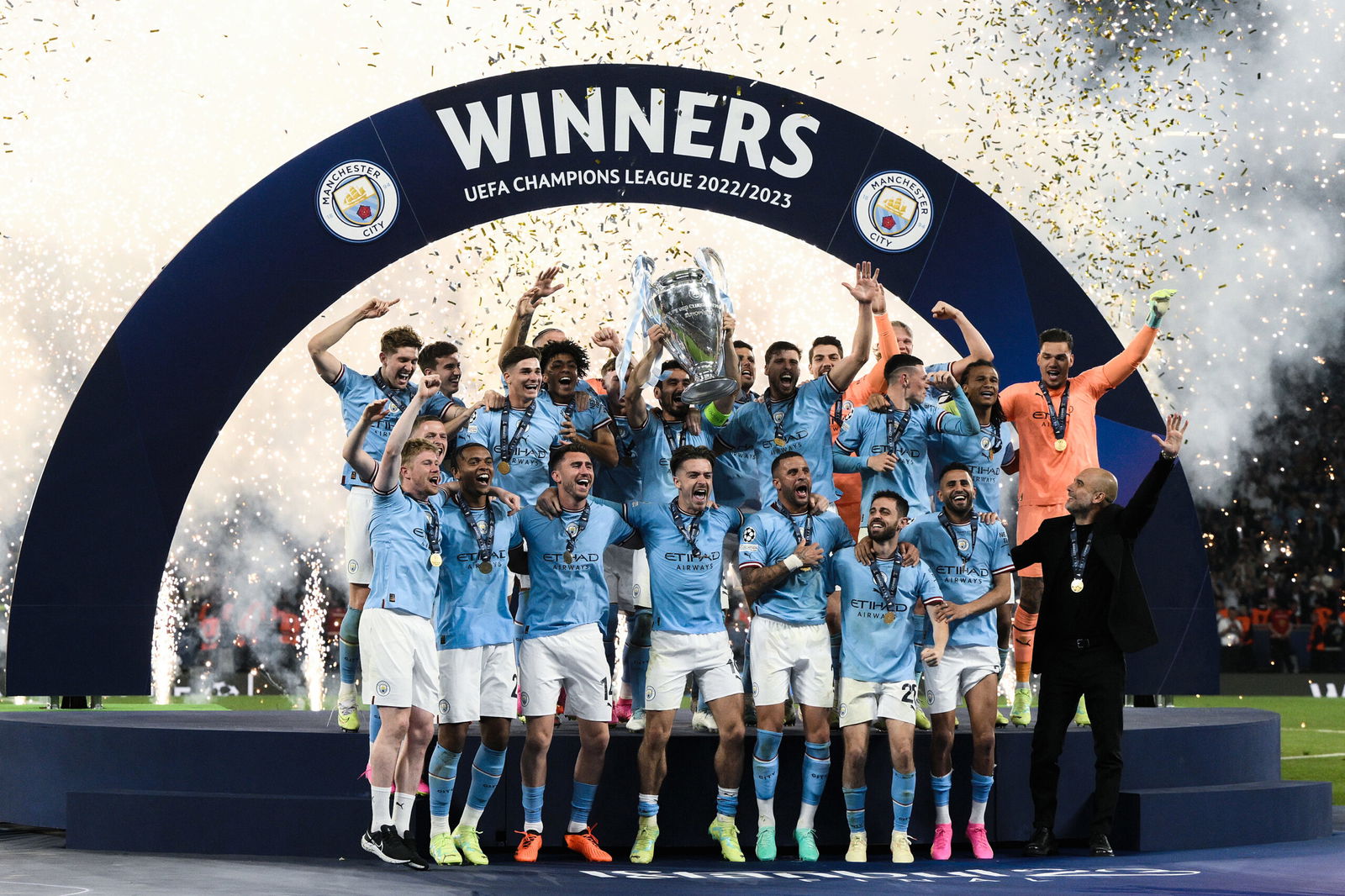 The 'official pay-per-view streaming platform' of Manchester City has collapsed into administration, a new report has revealed.
The Premier League champions announced back in the summer of 2022 that they had launched their own official Recast Channel, as part of the club's 'continued direct-to-fans content offering for followers around the globe'.
In the subsequent two pre-season tours of the United States and the far east Asia, Manchester City enabled fans across the world to tune into their warm-up matches exclusively live on both their in-house streaming service City+ and Recast.
Now however, it appears as though the latter will no longer be available to global supporters of last season's Treble winners, with a new report detailing the imminent collapse of Recast following funding failures.
According to the information of Sky News' Mark Kleinman, Recast has now collapsed into administration after the failure of funding talks, calling in Interpath Advisory to handle its insolvency on Friday.
As per the report, it is detailed that the company had completed 'several funding rounds' but has now run out of options after a recent financing commitment failed to materialise.
Alistair McAlinden, head of Interpath in Scotland and joint administrator, admitted as per Sky News, "Recast had enjoyed success with its offering, securing high-profile names from across the sporting spectrum, including Manchester City and Inter Milan, as commercial partners.
"Unfortunately, however, with the committed funding having not been received Recast was not able to continue operating."
Manchester City have enjoyed great success in streaming their own in-house content, and supporters of the club are eagerly anticipating the latest edition of their seasonal first-team documentaries – which will provide an exclusive insight into their treble-winning campaign.
Manchester City said last month, "The six-part docuseries, currently in production, will offer fans the complete inside story of City's greatest-ever season, with unseen footage charting the immersive journey our players and staff experienced en route to securing football's Holy Grail."