Bernardo Silva injury development, Julian Alvarez's form, and the reason behind Man City's injuries – Every Word: Pep Guardiola's pre-Nottingham Forest press conference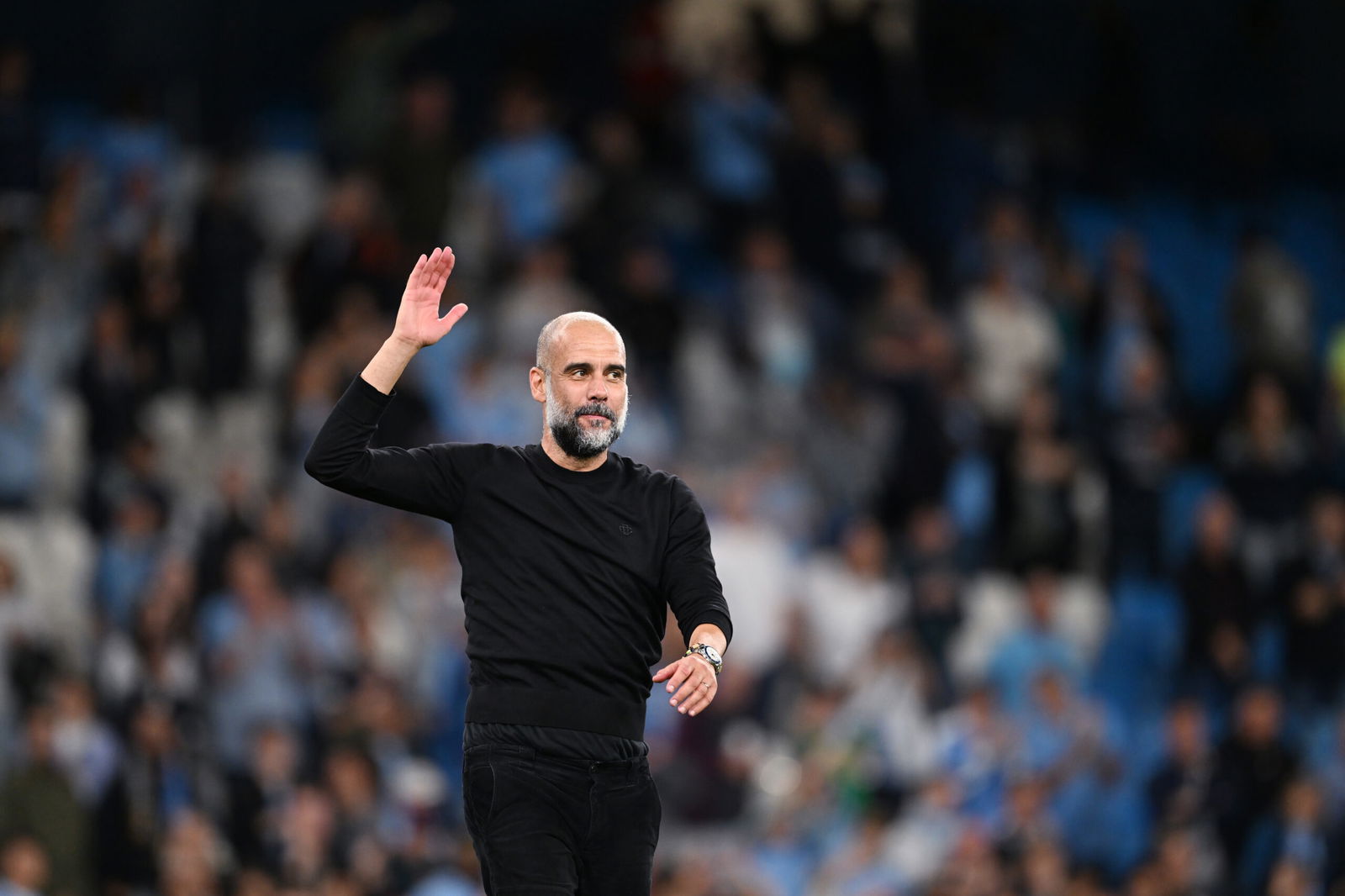 Manchester City head coach Pep Guardiola faces the media once again this week, this time ahead of the club's next Premier League encounter.
It has been two wins out of two since the Catalan coach returned to touchline duties against West Ham last weekend, following Guardiola's spell away from the club while recovering from surgery on his back.
The 1-3 comeback victory at the London Stadium, inspired by a sensational individual performance from Jeremy Doku, was followed up by an identical outcome against Crvena zvezda in the UEFA Champions League on Tuesday night at the Etihad Stadium.
City fell behind in their opening European encounter this season against the run of play, however two goals from Julian Alvarez in the second-half and a strike from last season's Champions League final winner Rodri ensured no matchday one surprise was seen.
Manchester City continue to battle a number of injury concerns ahead of the weekend's match, however were buoyed by the return of Jack Grealish to training ground duties earlier this week, after the England international missed the last couple of matches with a muscular problem.
Bernardo Silva is the latest player to succumb to the treatment table, having been substituted towards the end of the first-half against Red Star Belgrade, joining John Stones, Mateo Kovacic, and Kevin De Bruyne on the list of players that could miss this weekend.
The latest on Bernardo Silva's injury, the reasoning behind an increased number of fitness concerns, and the fine form of Julian Alvarez were among the topics addressed by Pep Guardiola during his press conference at the City Football Academy on Friday afternoon.
Here is every word from the boss ahead of the weekend's Premier League clash against Nottingham Forest at the Etihad Stadium!
On whether Manchester City at the Etihad Stadium is the hardest task in world football
"We will see tomorrow. It's a compliment, thank you to Steve (Cooper), but they were able to do an incredible game at Stamford Bridge. They fought to the end at Arsenal away, (Manchester) United they went ahead.
"When we went to there (the City Ground) last season, we could not win. The last year and half, we feel good at home but tomorrow we will have to prove again."
On young players stepping up in the absence of injured Manchester City stars
"I said many times, when young players (are) in the (first-team) squad (it) is because we trust them, we rely on them. We need the injured players back because we can't play everyone in every game.
"Jack (Grealish) is coming back, in terms of yesterday he trained and trained well. Maybe he will be ready to play some minutes. Mateo (Kovacic) is almost, in the last part of the recovery to coming back.
"But now we've lost Bernardo (Silva) for a few days and John (Stones) and Kevin (De Bruyne) are still out."
On Bernardo Silva's injury
"He has a little injury, it's not anything much. His clinical development is good. But I don't know, one week, 10 days… one week, two weeks, he will be out."
On the cause of Manchester City's injuries
"We play a lot of games. Less games, less injuries. A lot of games in a row over the years with no rest… We cannot sustain it. Jack (Grealish) got a knock on his knee in Sheffield; that's football, it can happen. But muscular injuries mean you miss a lot of games."
On Manchester City's start to the season being better than last year
"When we (first) arrived seven years ago, we make the points, but we finished third. It's just the beginning. It's important to get points, but it's just the beginning.
"All the squads were so easy to handle, all of them. The success belongs to the players of the past because we learn off them, we build off them. I'm not going to say this team is better. Every team, the club, players, staff, everyone has been really good."
On Julian Alvarez's good form for Manchester City
"Always he has good behaviour, playing or not playing, being a world champion or not. Always the same. The perfect dose of disappointment when he doesn't play, but always ready for the opportunity.
"Right now, with the injuries, he's had minutes and he gives us a lot of good things. That's why he's playing, but he has to continue. Many games, some games he won't play. Hopefully players come back and fight for positions."