"Man of the People" – Manchester City star previously distributed election posters ahead of first-team captaincy vote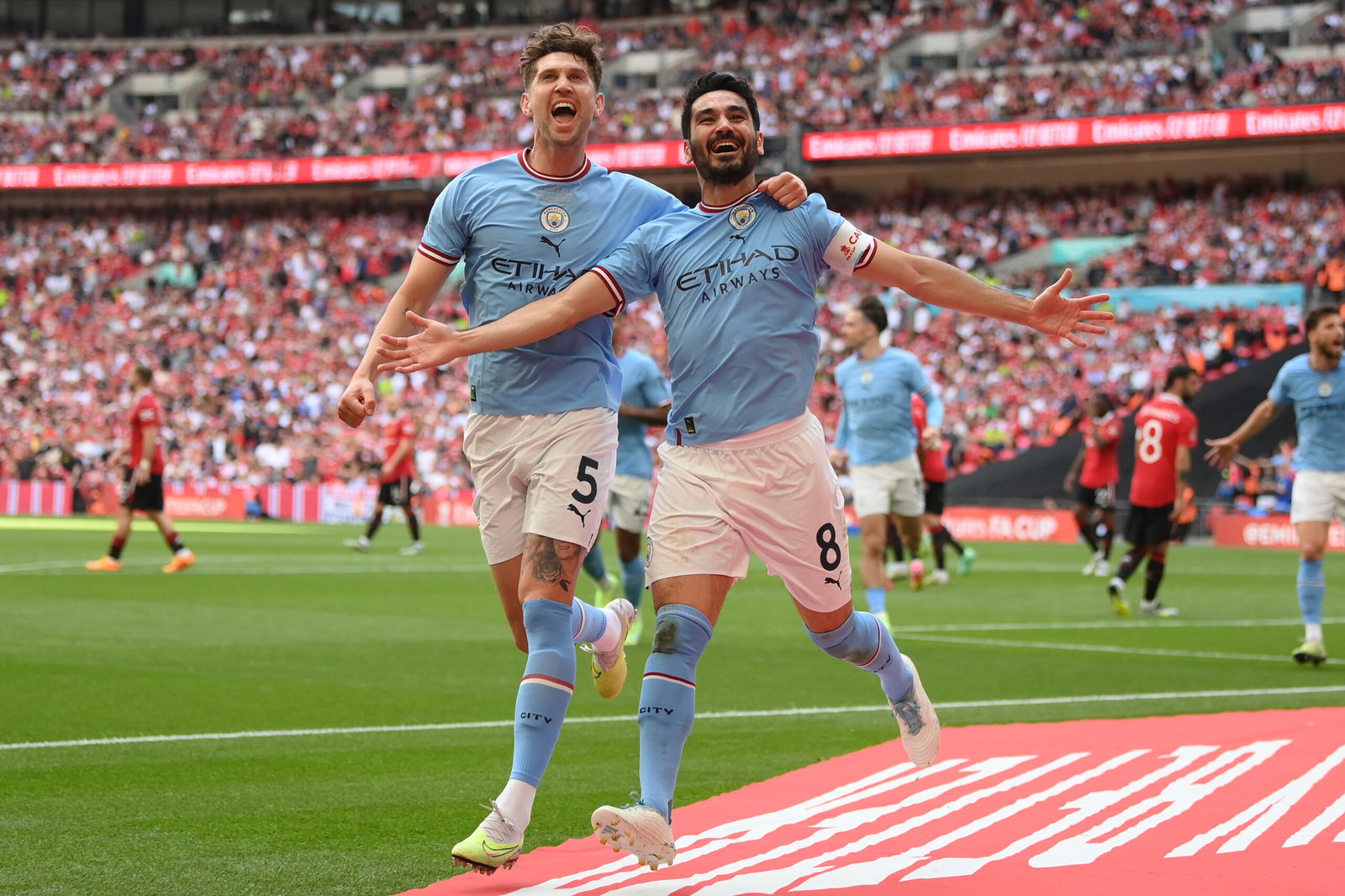 Former Manchester City skipper Ilkay Gundogan has revealed that John Stones previously campaigned to become club captain.
Manchester City, who on Monday revealed their new 'leadership group' for the 2023/24 campaign, are yet to name an official captaincy replacement for midfielder Ilkay Gundogan, who left the club for Barcelona during the summer transfer window.
The German international, who captained Manchester City to an historic treble and maiden UEFA Champions League trophy, moved to La Liga after rejecting the opportunity to sign a new deal at the Etihad Stadium, ending a seven-year stay in east Manchester.
The 32-year-old replaced veteran Fernandinho as club captain in October 2022, becoming the fourth permanent Manchester City skipper under the management of Pep Guardiola, with Vincent Kompany and David Silva having also previously held the role.
Kyle Walker, Kevin De Bruyne, Ruben Dias, Rodri and Bernardo Silva were elected as Manchester City's new leadership team for the campaign, with Silva replacing Gundogan as part of the group.
In a recent interview with BILD, Gundogan revealed that prior to the captaincy vote in 2022, defender John Stones campaigned for the role, distributing posters which read 'John Stones – Man of the People' around the City Football Academy.
"John [Stones] promoted himself, yes. But more for fun," said the German international.
"When I was elected captain, I was relatively sure that I would be in the top three. It was about whether it would be Kev [Kevin De Bruyne], or me. I think it was relatively close.
"That was a moment full of pride, a nice feeling, a kind of award from the teammates. The fact that my colleagues voted made the office even more important to me."
The identity of Manchester City's new club captain remains unknown, with only the 'leadership group' publicly confirmed earlier this week, after a press conference with Kyle Walker.
The England full-back, who wore the armband for Tuesday's win over Red Star Belgrade in the UEFA Champions League, was coy on revealing the chosen member of the squad to officially replace Gundogan.