'Right now, he's the best in the world' – Pep Guardiola provides ultimate praise on Manchester City duo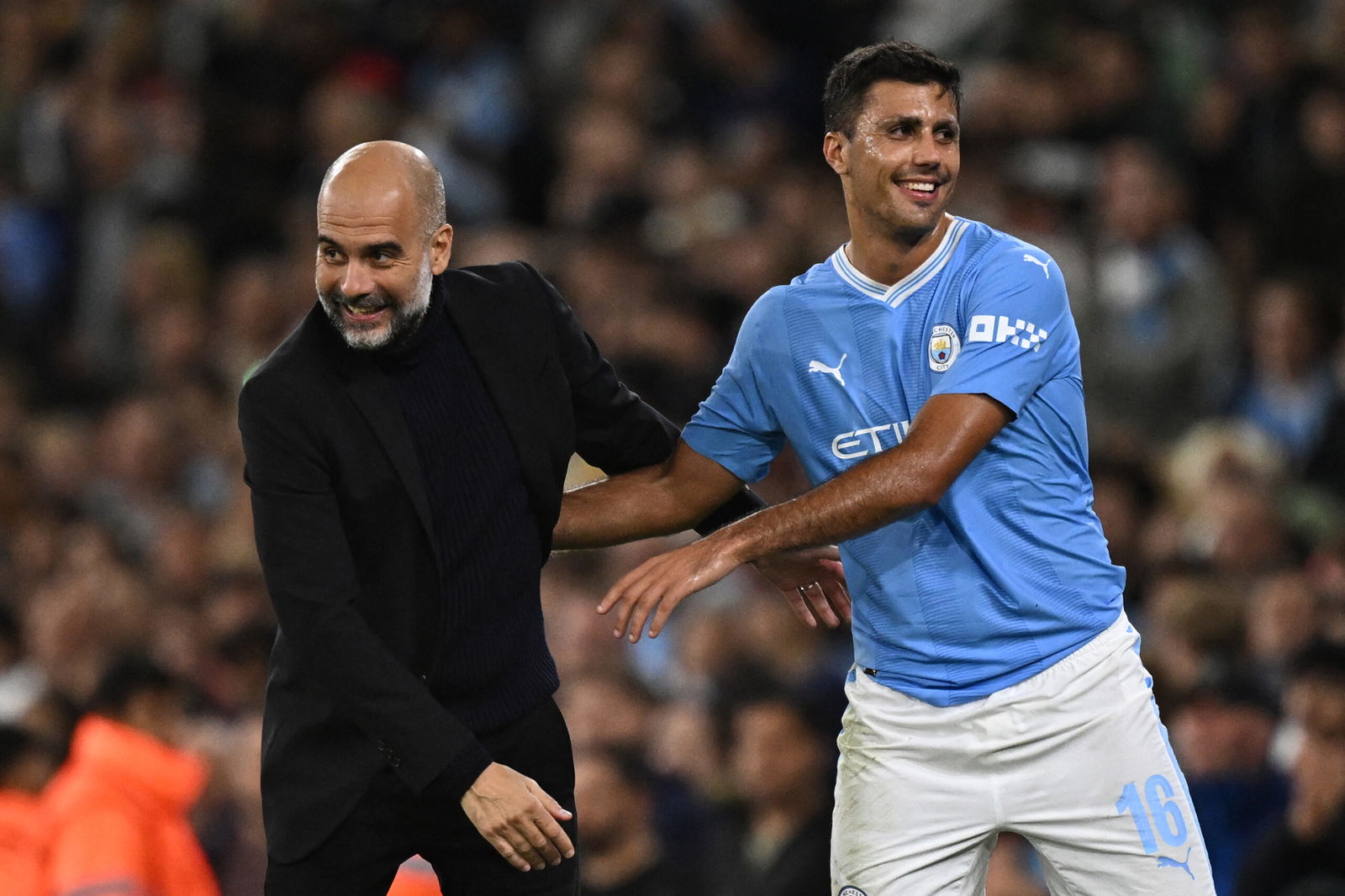 Pep Guardiola has hailed the contribution of some of his arguably less-recognised stars after Manchester City's 3-1 win against Crvena zvezda on the opening night of the Champions League.
The Blues found themselves 0-1 down heading into the half-time break after the Serbian visitors scored from their first shot on target, stunning the home crowd inside the Etihad Stadium.
However, a stellar second-half performance from Pep Guardiola's side ensured they turned the score around and collected all three points to get their UEFA Champions League title defence off to a fast start.
While superstar names tend to jump off the page for Manchester City, it was Rodri and Julián Álvarez who spurred the home side's comeback on. The latter bagged a brace to claim the lead for City, while Rodri put the icing on the cake with a sublime curling effort.
Manchester City boss Pep Guardiola was quick to rave about the night's goal-scorers and the roles they played in digging his side out of their hole.
"Hopefully he (Rodri) can be better and improve but he's an extraordinary holding midfielder," Guardiola explained. "We were lucky the club signed this player and when he arrived he wasn't this type of player. Now he's one of the captains. He's a top class player.
In a bold claim, although not one too many people could have many arguments about, Pep Guardiola continued on Rodri, "Right now, he's the best (holding midfielder in the world)."
While Julián Álvarez will likely always play second fiddle in a team that features Erling Haaland, the Argentine has seen a major increase in playing time in the absence of Kevin De Bruyne.
Pep Guardiola did not shy away in his praise for the forward's rich vein of form, admitting after the contest, "He deserves it, every single game he is working, scoring and making assists. He deserves it."
Álvarez will likely continue to feature heavily for Pep Guardiola's side as the injuries continue to mount up.
While Manchester City headed into their Group G clash with Zvezda without the services of Jack Grealish, John Stones, Mateo Kovačić, and Kevin De Bruyne, Bernardo Silva joined the growing list of wounded Blues and could be out for a few games.
With a jam-packed fixture list on the horizon, Manchester City's relatively thin squad could get put to the test, but the stellar performances of players like Rodri and Álvarez will be a major boost to Guardiola and his staff.
After picking up an important opening night win the Champions League, Manchester City will now shift their focus back to domestic duties with a Premier League match against Nottingham Forest on Saturday.