Manchester City rejected offers from European giants for player capable of playing "four or five" positions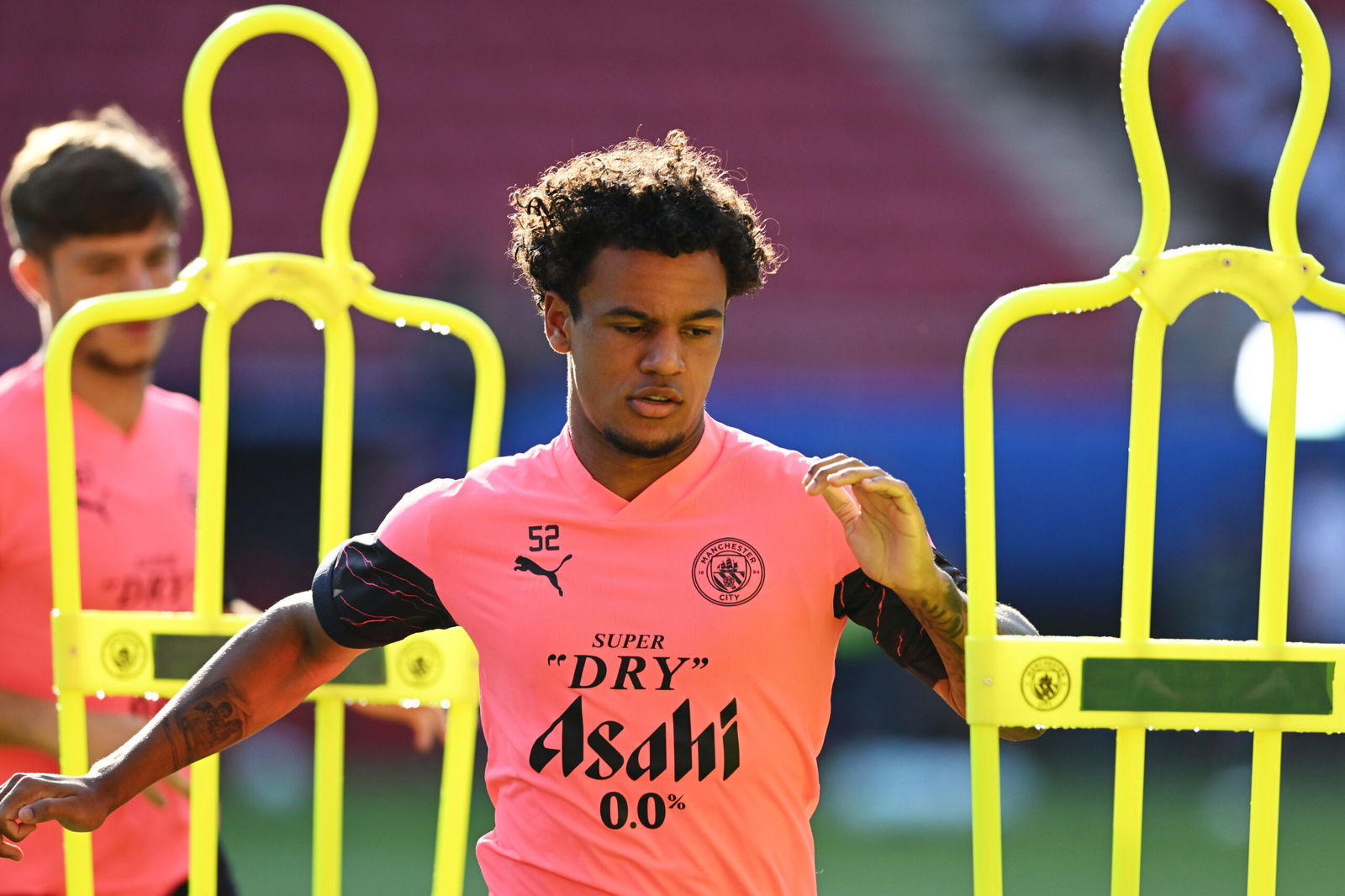 Premier League champions Manchester City rejected offers from both FC Porto and Ajax during the summer transfer window for Oscar Bobb, it has been revealed.
The Norway youth international originally joined Manchester City in the summer of 2019, cementing his place as part of the club's under-23 set-up after a period of time adjusting to life in the English game.
As a testament to his fine performances across the Elite Development Squad's recent seasons, Oscar Bobb was awarded back-to-back EDS Player of the Season awards at Manchester City, and this season has found himself becoming a frequent part of the first-team squad.
After making his Premier League debut, Doku has now made his Champions League debut for the club, however things could have been very different during the summer transfer window, had the European champions opted to sanction a move in a different direction.
According to the information of The Telegraph's Mike McGrath, Manchester City rejected enquiries from both Ajax and FC Porto during the summer transfer window for highly-rated versatile forward Oscar Bobb.
It is detailed that the 20-year-old Norway under-21 international was the subject of 'serious interest' during the last window, but City boss Pep Guardiola has wanted the winger to be part of his first-team squad this season rather than going out on loan.
McGrath states that both Ajax and Porto were willing to make Bobb part of their respective squads for their Champions League campaign this season, with other clubs across Europe also asking about the status of the player.
Speaking on the talents of the player after Oscar Bobb made his Manchester City debut in the Champions League on Tuesday night, as part of a 3-1 win over Crvena zvezda, Guardiola stated, "He will have a lot of minutes (this season). He has to be ready to use it."
In a glowing report on the player, Pep Guardiola continued, "This player can play in four, five positions up front; he can play on both wings, as a striker, false-nine, in the pockets. He's a guy that can give you a lot of alternatives, and to have this speed is really, really good."
"Look at today, I like these players when they arrive there, shoot. People say, 'Why you don't pass to Haaland, Julian? No, I'm shooting'. I like these players that take responsibility in the final third to win games. Oscar has this."
Oscar Bobb could be hopeful of earning his first start in the coming days, as Manchester City travel to face Newcastle United in the third round of the Carabao Cup, with the game already being tipped as one that could see the Premier League champions rotate an already-depleted squad.