Jeremy Doku reveals Pep Guardiola message that led to star Manchester City display at West Ham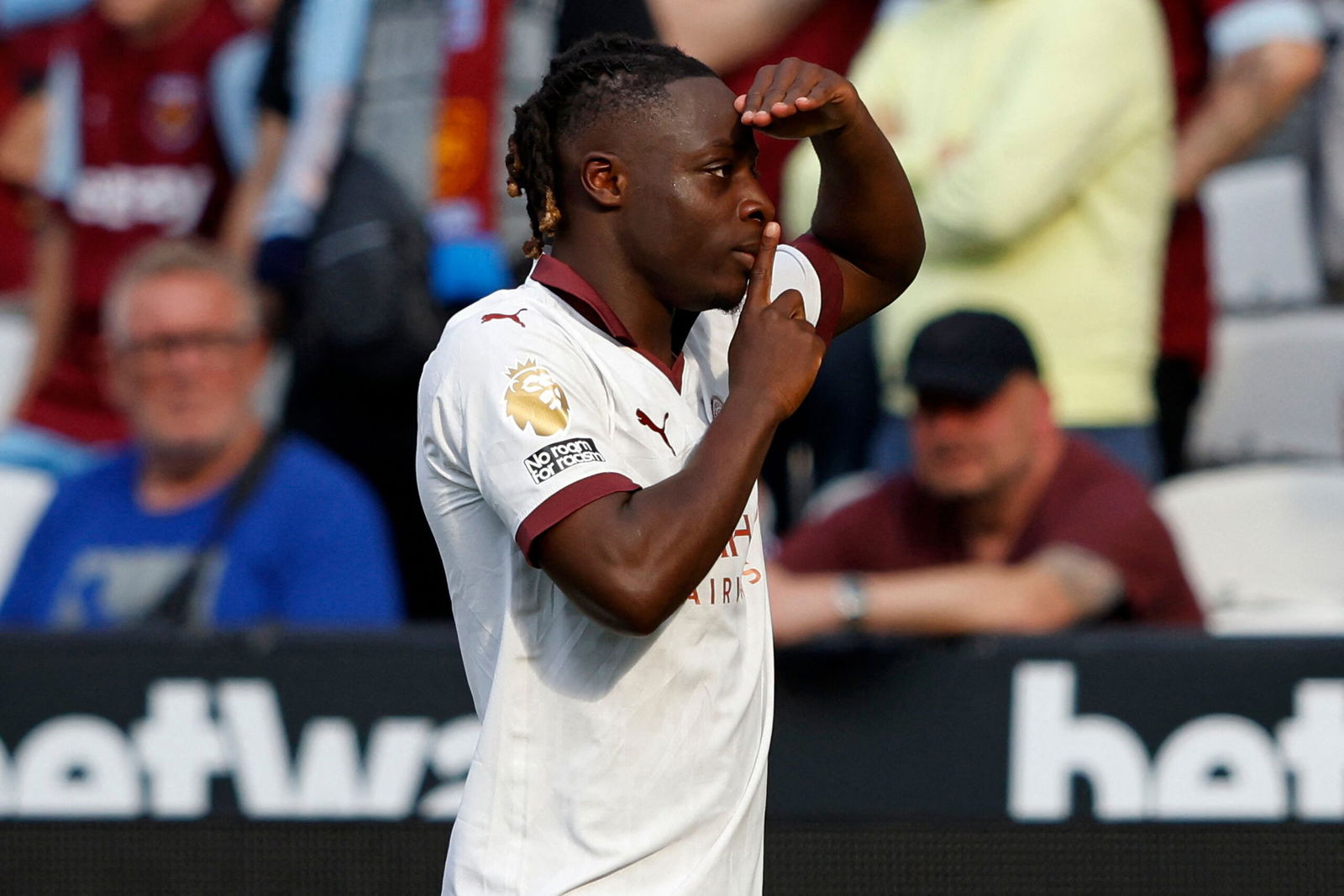 Manchester City forward Jeremy Doku has discussed how Pep Guardiola's advice helped inspire a man of the match performance against West Ham United.
The 21-year-old made his second consecutive Manchester City start on Saturday afternoon, as Pep Guardiola's side travelled to the London Stadium to face West Ham, without trio Jack Grealish, John Stones and Mateo Kovacic.
Doku, who signed from Stade Rennais for £55.4 million in August, was even linked with a potential move to West Ham, as a number of Premier League clubs rivalled Manchester City's interest in the Belgium international.
The forward made his home debut against Fulham prior to the international break, but starred on Manchester City's return to action this weekend, as the Blues maintained their perfect start to the campaign with a 3-1 victory in east London.
After proving a dangerous threat and creating a number of chances, Doku cancelled out James Ward-Prowse's opening goal with a stunning solo effort minutes into the second-half.
Manchester City went on to secure the three points, as late goals from Bernardo Silva and Erling Haaland earned the Sky Blues' fifth successive Premier League win, with Guardiola's side returning to the top of the table.
Doku's impressive individual performance earned a series of post-match plaudits, and the 21-year-old revealed that a message from manager Guardiola, helped inspire an incredible showing.
"I enjoyed it, I had a lot of 1v1's. The manager said to try this to bring a lot of players to me and it worked. I enjoyed the game against him of course."
"[Pep Guardiola] said the first game I was a little bit shy but now no. As he said, I was a little bit less shy today."
The forward also detailed his delight at scoring his first Manchester City goal, and reflected on a challenging afternoon against David Moyes' side.
"[It meant] a lot, especially after their goal because it came of me. I wanted to do something back, something good, and I helped the team which I'm glad about.
"I think we reacted very well. We had a lot of chances in the first-half without scoring but we kept on going. They score a goal, I had a bad touch so I was disappointed.
"We reacted well and kept on playing and after that we scored three goals and had a good game."
Manchester City return to action on Tuesday, facing Red Star Belgrade in the UEFA Champions League group stages, prior to hosting Nottingham Forest in the Premier League next Saturday afternoon.