Manchester City treble-winner reveals "emotional" Pep Guardiola phone conversation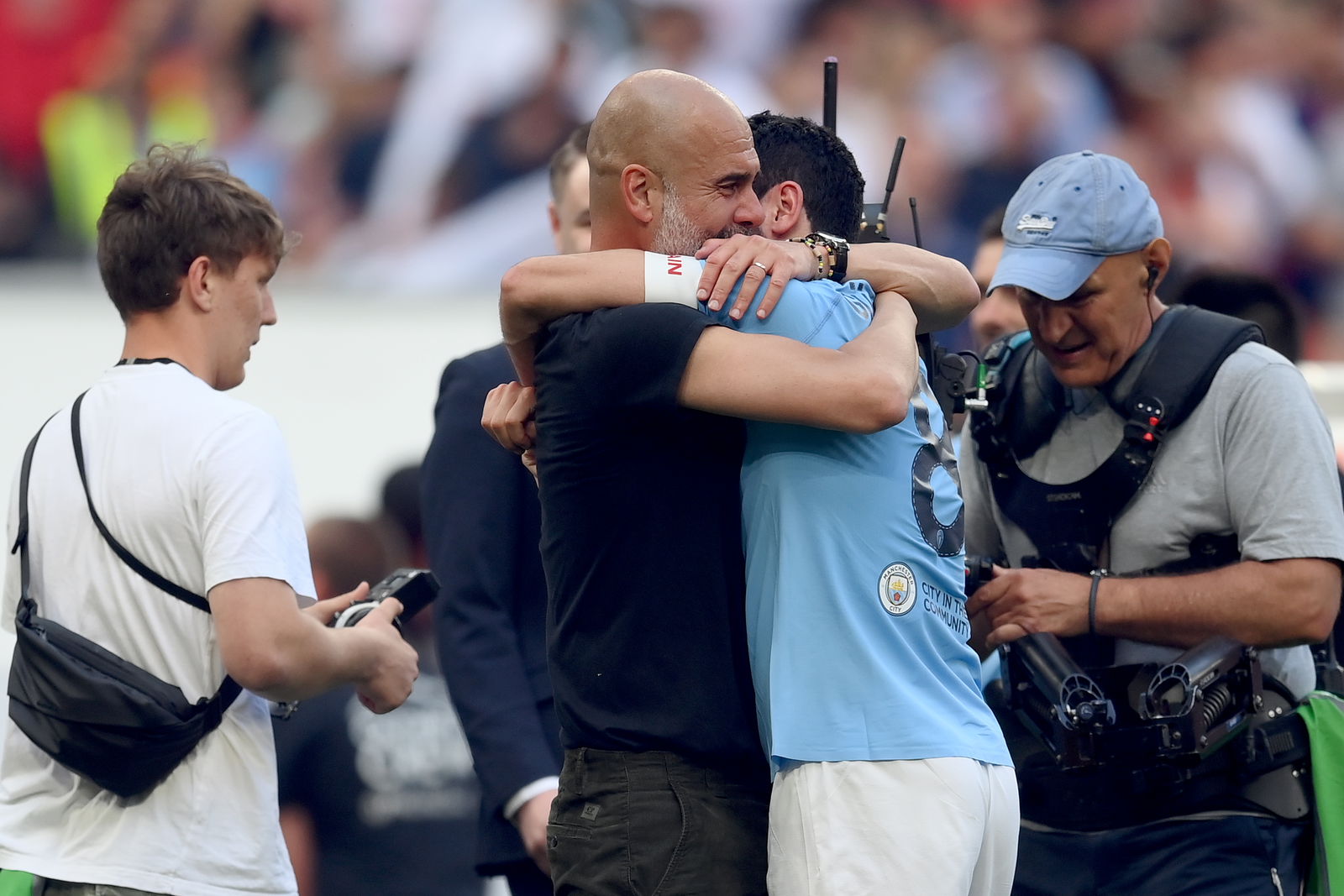 Ilkay Gundogan has opened up about his relationship with Manchester City manager Pep Guardiola.
The 32-year-old, who was Pep Guardiola's first signing at the Etihad Stadium in 2016, left Manchester City for Barcelona on a free transfer in June, ending a seven-year stay in East Manchester.
Gundogan captained Manchester City to a landmark treble last season, as the Sky Blues won the Premier League, UEFA Champions League and Emirates FA Cup during the 2022/23 campaign.
The German midfielder scored 11 goals over the course of the season, including an historic brace against Manchester United at Wembley Stadium in the FA Cup Final.
Gundogan also netted crucial goals against Everton and Leeds United, as Manchester City won their third successive Premier League title, with the 32-year-old having also played an integral role in past title triumphs.
The midfielder moved to La Liga despite being offered a new contract at the Etihad Stadium; meanwhile Arsenal, Borussia Dortmund and the Saudi Pro League all attempted to sign the German international following the expiry of his Manchester City deal.
Gundogan and Guardiola had a notably strong relationship, with the pair neighbours at an apartment block in Manchester city centre.
Speaking with German outlet BILD, Gundogan has reflected on the "emotional" moment of informing Guardiola of his decision to leave the Etihad Stadium.
"Unfortunately, the farewell did not take place in person because I had only made the decision for myself after the Champions League final, two days before the DFB game against Colombia.
"That was probably pretty much the hardest phone call I've ever had in my life. The conversation was emotional, but Pep was also happy for me.
"I switched to his heart and childhood club, so to speak – he was very happy about that as a fan. He also said to me: If I need anything, I should contact him at any time.
"It was brilliant to experience Pep as a coach. This will help me a lot over the next few years."
The 32-year-old also revealed that he hosted a 'farewell party' with Riyad Mahrez for the Manchester City squad before the new campaign, with the treble-winning duo having both left the club during the summer transfer window.
"I was in Manchester again before the start of the season and had a farewell party together with Riyad Mahrez, to which all players also came.
"That was a very nice goodbye. And the contact with the ex-colleagues and trainers will certainly remain."