Confirmed Match Officials: West Ham vs Manchester City (Premier League)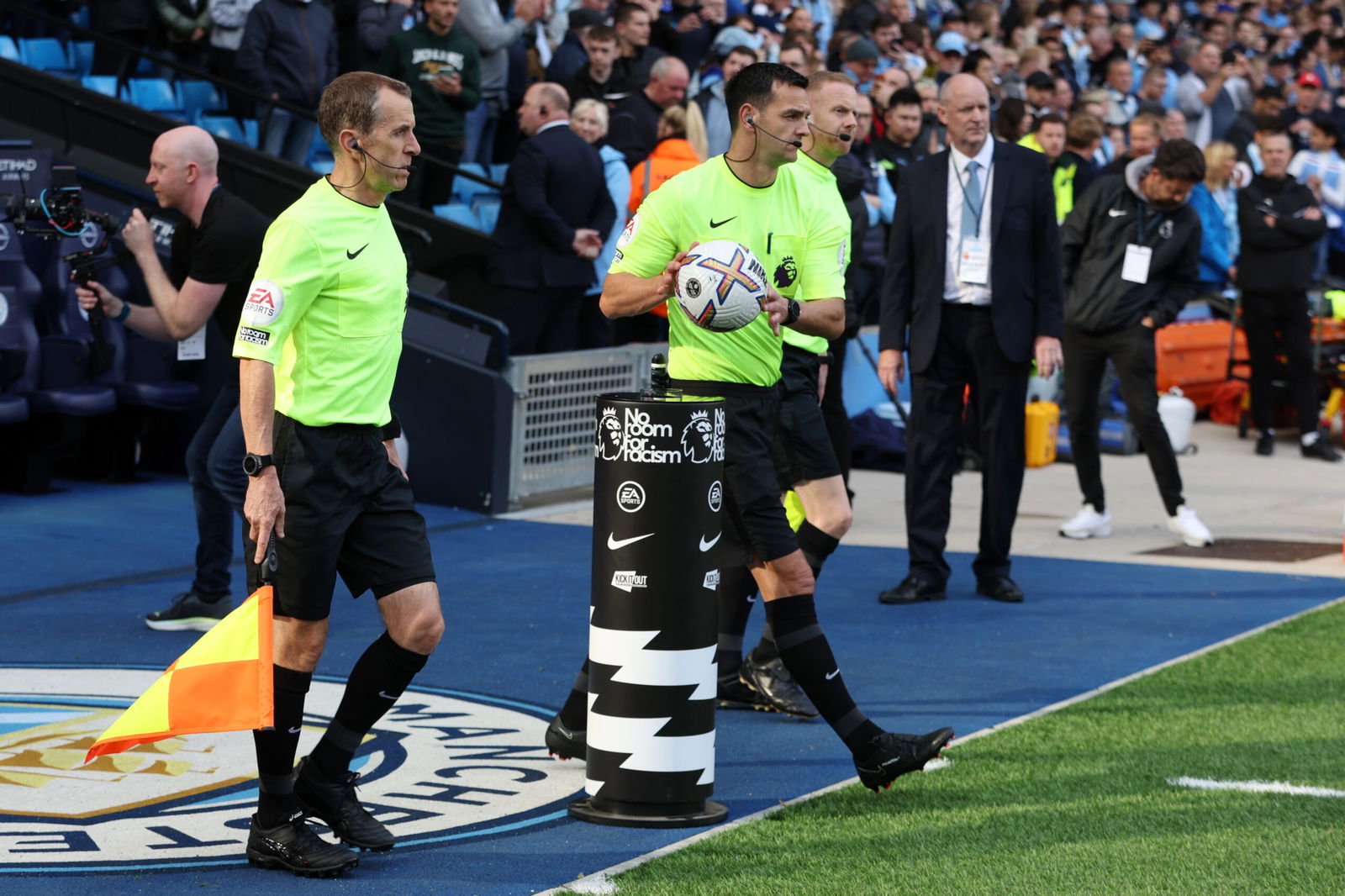 Andy Madley will take charge of the clash between West Ham and Manchester City at the London Stadium on Saturday, the Premier League have announced.
Manchester City travel to the London Stadium to face West Ham United on Saturday afternoon, resuming their Premier League campaign following the September international break.
Pep Guardiola is expected to return to the dugout after undergoing emergency back surgery last month, and missing Manchester City's two victories against both Sheffield United and Fulham in the Premier League.
The Sky Blues are the only top-flight side to have won their opening four matches, but face an unbeaten West Ham team this weekend, with the Hammers having overcome both Chelsea and Brighton during the opening weeks of the season.
David Moyes' side haven't beaten Manchester City in the Premier League since 2015, although the treble-winners have struggled at the London Stadium recently, winning on just one of their previous four visits.
Erling Haaland scored in both meetings last season, including a brace on his Premier League debut at the London Stadium last August.
Ahead of Saturday's clash, the Premier League have announced the Match Officials for Manchester City's visit to West Ham.
Match Referee
Andy Madley has been named as the referee for Manchester City's match against West Ham on Saturday afternoon.
The 40-year-old, who has officiated five matches so far this season, took charge of 34 games last year – showing 122 yellow cards and five red cards.
The referee last took charge of a game involving Manchester City in May, when Pep Guardiola's side beat Leeds United 2-1 at the Etihad Stadium.
Assistant Referees
Madley will be accompanied at the London Stadium by Assistant Referees Harry Lennard and Nick Hopton.
Video Assistant Referees
Overviewing proceedings will be Video Assistant Referee Darren Bond and Assistant Video Assistant Referee Scott Ledger.
Fourth Official
Thomas Bramall has been named as the Fourth Official.
The referee will be overseeing conduct within the two dugouts, and the behaviour of managers David Moyes and Pep Guardiola.