Manchester City's Rodri calls for controls to be placed on Saudi Arabian spending following summer transfer window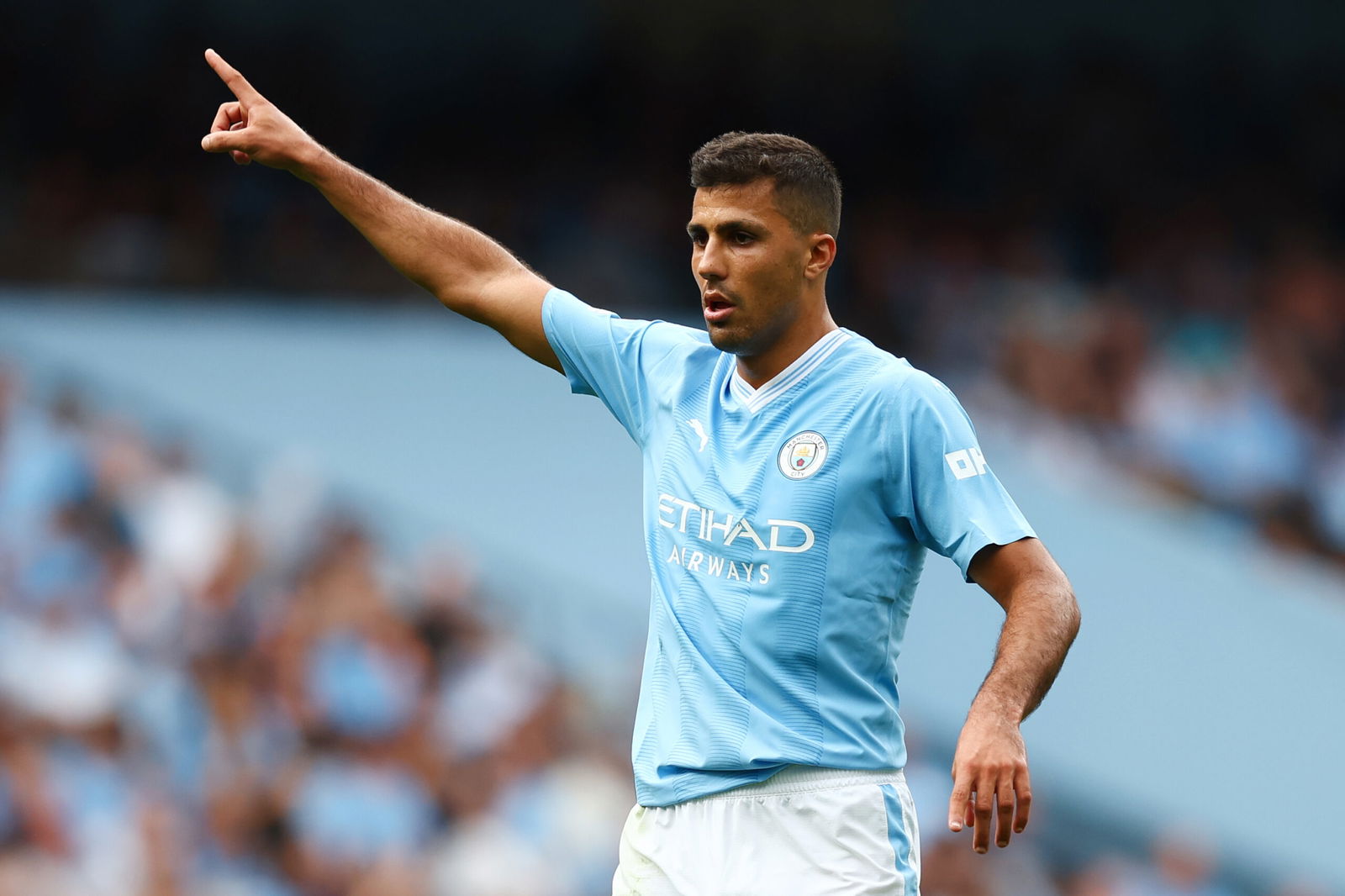 Rodri has openly called for controls to be placed on Saudi Arabia following a disruptive summer transfer window of spending from the Saudi Pro League.
Manchester City themselves were actively involved in discussions with various clubs across the Saudi Pro League during the summer transfer window, as the Middle-Eastern project attempted to recruit multiple times from Pep Guardiola's treble-winning squad.
Alongside the successful negotiations between the breakthrough division and the Premier League champions, a number of failed discussions have seemingly gone under the radar too, including pursuits of Bernardo Silva and Joao Cancelo.
Rodri, who has seen both Riyad Mahrez and Aymeric Laporte leave his squad for Saudi Arabia this summer, has urged the relevant forces to place strict rules on the Pro League to prevent the ongoing exodus from European football to some extent.
As quoted by Cadena SER, Manchester City's Spanish international admitted that European football is undoubtedly losing out to Saudi Arabia, but realises they are decisions being made by fellow professionals that must be respected.
"Evidently, European football loses in this situation and it is a very particular opinion of the players who decide to go out to these leagues," Rodri said. "It is totally understandable due to the amounts of money they offer.
He continued, "I think it's a personal issue for everyone to decide for themselves."
"It must be controlled in some way this drain of talent because at first it seemed like it was just veterans in the twilight of their careers, but there are young people now who are leaving. They are respectable decisions, but the people who take action must control this situation."
Rodri has started the ongoing season in exemplary fashion, having seen his Premier League performances rewarded with a nomination for the division's Player of the Month award for August.
The Spain international midfielder, who is currently away representing his nation during European Championship qualifiers, scored in Manchester City's opening match of the new season away at Burnley.
That strike at Turf Moor was followed up by a winning goal at Bramall Lane that saw the club's number 16 win Manchester City all three points in the dying embers of the game via a 1-2 scoreline.