David Silva reveals Manchester City star he would 'love' to have played alongside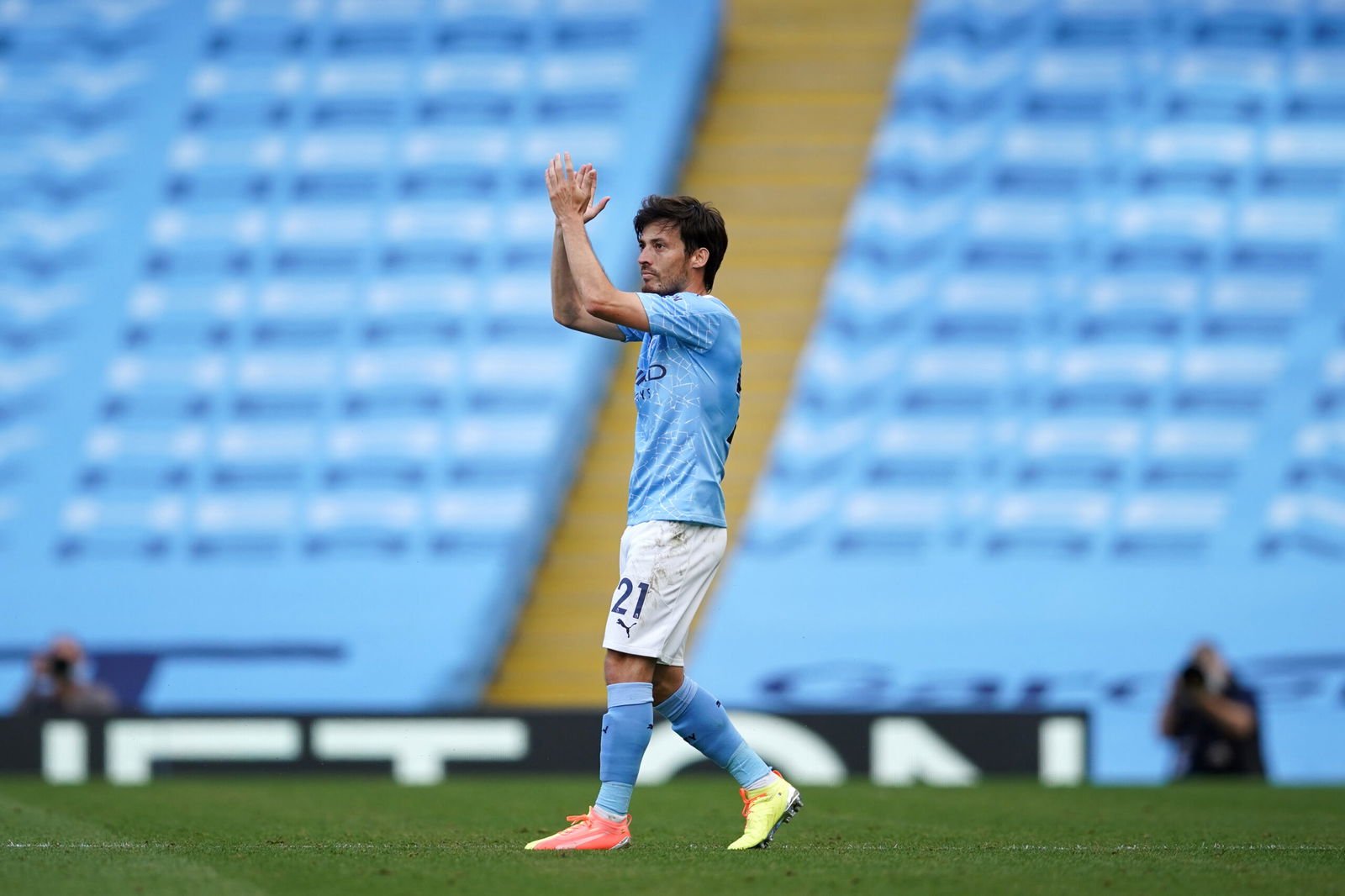 Manchester City legend David Silva has revealed that he would 'have loved' to play alongside current striker Erling Haaland.
The 37-year-old, who was forced to retire after suffering a devastating anterior cruciate ligament injury during pre-season for Real Sociedad, made over 400 appearances and won 13 trophies during his time at Manchester City.
Having departed the club in 2020, Silva became one of three players to have a statue commissioned outside the Etihad Stadium, alongside Vincent Kompany and Sergio Aguero.
The midfielder, who was part of the FIFA World Cup winning Spain team in 2010 and won the European Championships twice, scored 77 goals and provided 141 assists during his decade at Manchester City.
Silva left the Etihad Stadium prior to the arrival of Erling Haaland, who scored 52 goals in 53 appearances during his maiden campaign at Manchester City after signing from Borussia Dortmund.
The Ballon d'Or nominee was named the PFA Player of the Year, FWA Footballer of the Year and Premier League Player of the Year after helping Manchester City to an historic treble.
Haaland eclipsed the goalscoring record held by Alan Shearer and Andy Cole, but fell short of Dixie Dean's tally of 60 goals from the 1927-28 campaign.
Silva played alongside legendary striker Sergio Aguero on 276 occasions for the Blues, but has revealed that he would have 'loved' to feature with current forward, Haaland.
"Haaland is a beast and I like the way he moves on the field, I would have loved to have played with him, to help him score even more goals," he told The Mirror's David McDonnell.
"They have an amazing team with some amazing players. This is Pep Guardiola's eighth season at City. The first year he was getting used to the Premier League, but now they are almost unstoppable.
"Arsenal are the only team I can see who maybe have a chance of challenging City. The rest? I don't think they can.
"I watched nearly all of City's games in the Champions League last season, I couldn't win it when I was there, but I'm so happy for the club that they were finally able to do it.
"They deserve it. The club deserves it, the supporters deserve to win the Premier League, Champions League and FA Cup, the Treble. It was an amazing achievement."
Manchester City won their third successive Premier League title last season, as well as lifting a first Champions League and the Emirates FA Cup.
Silva was part of the Manchester City squad which won the Premier League title in 2012, and FA Cup in 2011.